How To Enable Live Captions In Chrome and Use It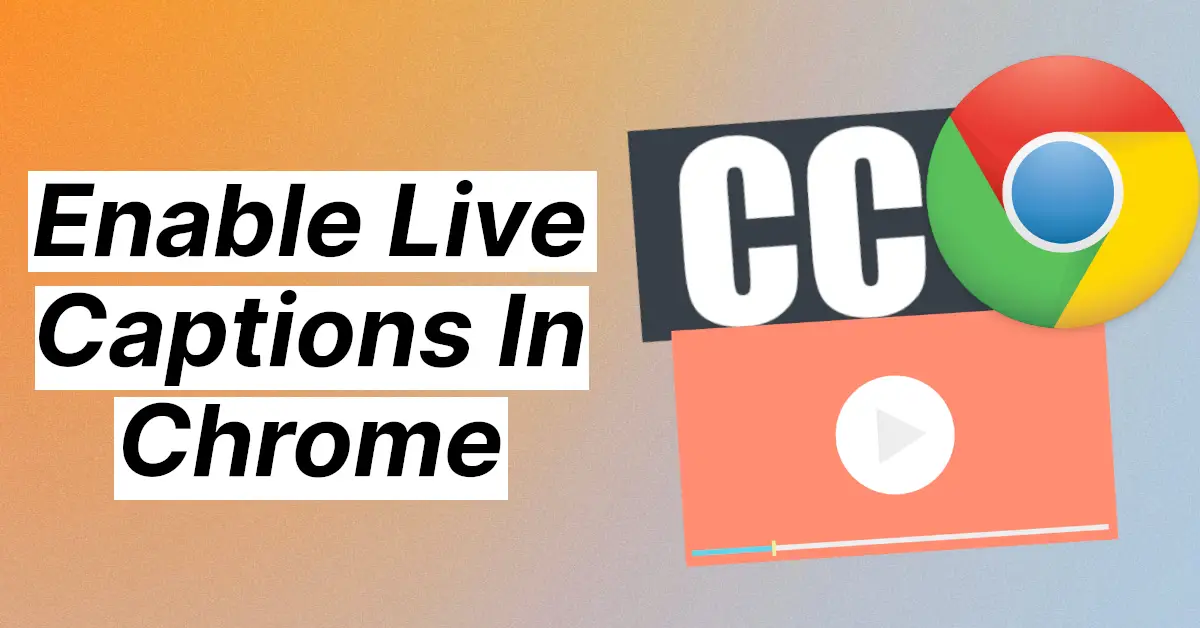 Live captions feature which can automatically transcribe whatever media your PC is playing and displays it on the screen, just like subtitles we love it because you can customize it according to your preference and it's really easy to use. 
So, in this article,we are going to talk about the same and tell you how you can enable it in your Chrome and use it. But before we dive into that, you need to know why these live captions can prove to be useful for most of the users. So, let's begin. 
Why Use Live Captions In Chrome
This feature can be a lifesaver for many people. Here are some of the instances why having live captions will be useful for you.
You can use it when videos don't contain any subtitles. 
You can use it when you're sitting in a place in a library where you're not supposed to make any noise but still want to watch the videos. 
It can be a lifesaver for just anyone with hearing problems. 
Enabling live captions is extremely easy. we will be taking you through two methods. Let's check out each.
How to Enable Live Captions In Google Chrome
On PC
Here are the steps you need to follow.
Launch Google Chrome.
Click on the three vertical dots on the top right of the Window.
Now to go Settings > Advanced > Accessibility
Turn on the toggle button beside 'Live Caption'.
Once enabled, it will download speech recognition files, and then you are ready to use it.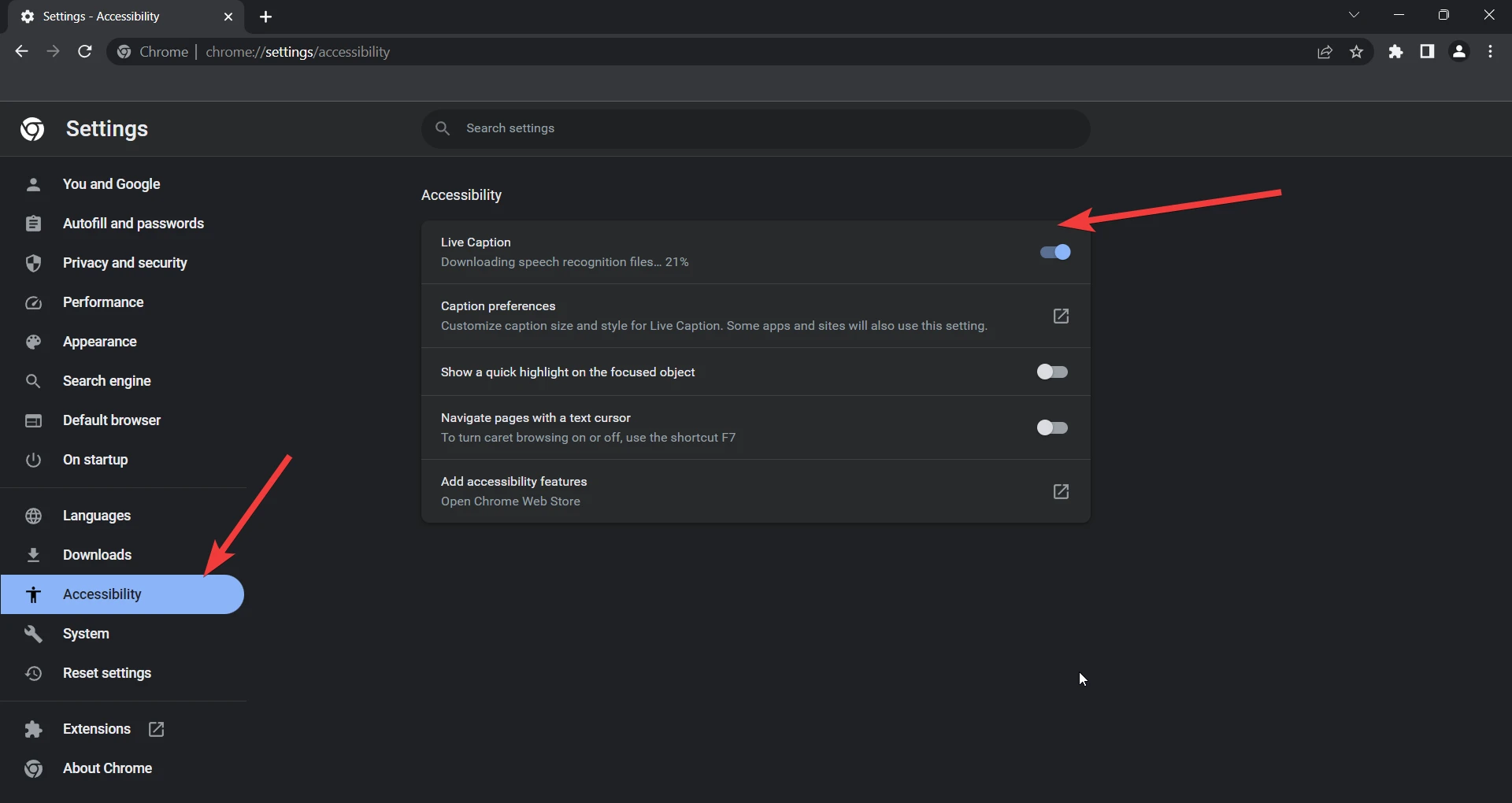 Customizing Live Captions: Click on 'Caption preferences' and it will open Windows settings.
You can do all sorts of changes here. You can customize the background color, transparency (opaque, translucent, etc.), and much more. A good feature here we found really helpful is the option to customize the contrast of the other app windows. This can make sure the captions don't mix up with other elements on your screen and get hard to read.
Once you have made all the changes, make sure to disable and re-enable the live caption feature to apply all the changes. macOS users also have a similar interface to customize and choose their preferences. 
On Phone
Open Chrome and click on the three dots, then go to settings.
Under advanced settings, you can find accessibility. Open it.
Now choose captions and enable it.
You can also customize it from here (Settings may vary from smartphone brand to brand).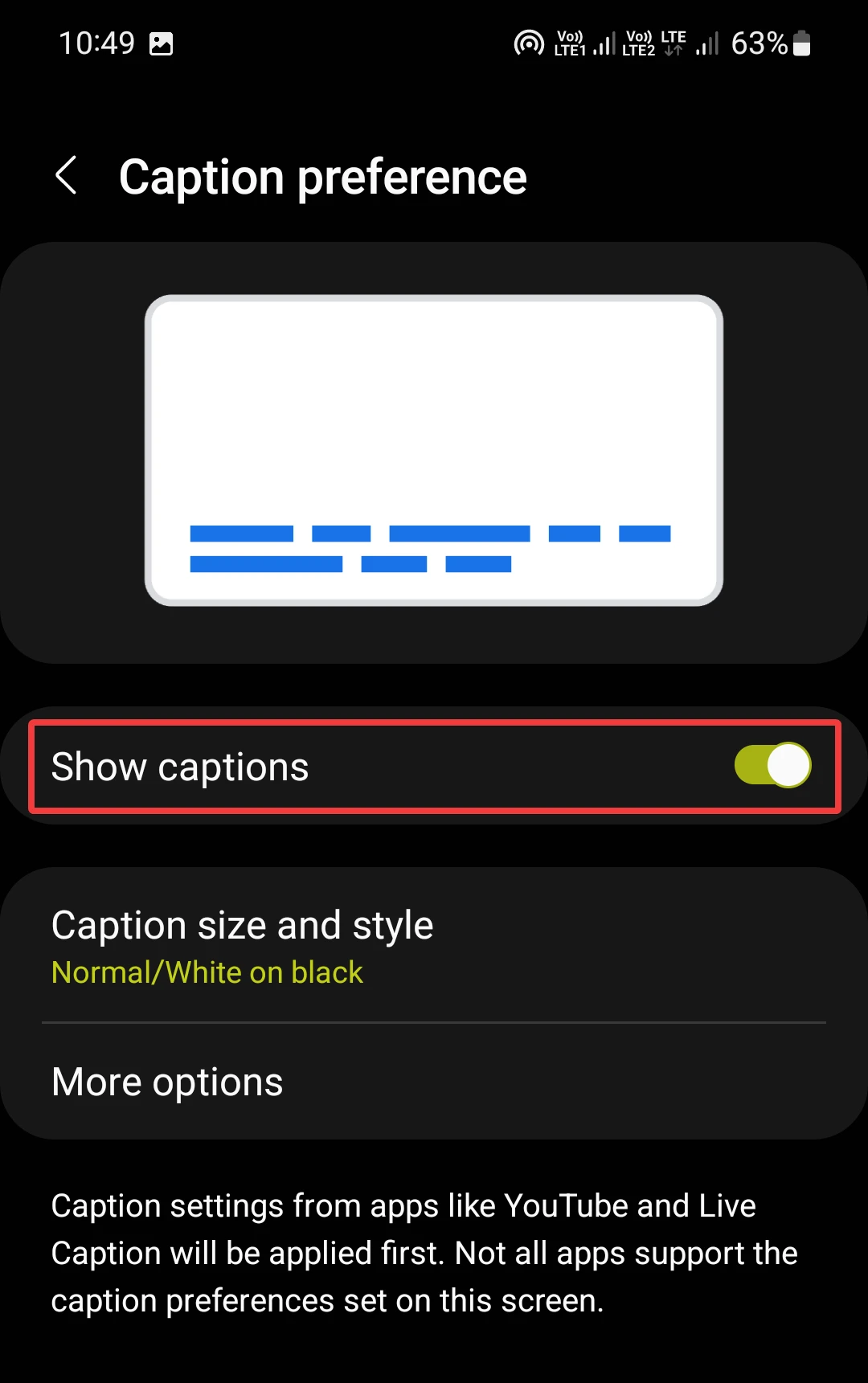 It may not work on some smartphones, but you can still try this once.
How to Use Live Caption in Chrome Desktop PC
Here are the steps you need to follow:
1. Play any audio or video on the Chrome browser; it may be on YouTube or another platform.

2. Click on the Media control icon on the top right of the screen.
3. Turn on Live Caption toggle.