Portable Apps: The Most Effective Way To Create A Software Kit
These days, most people have multiple computers for various uses but what if you need to use your apps on a public computer or someone else's PC? Sometimes you might borrow your friend's laptop and you have to download and install the setup if you need any application, which can be quite tedious. That's where the idea of portable apps comes into the picture. 
By using a flash drive or an external hard drive, you can use the apps on a PC by simply plugging them in. You don't need to install the apps and all the software data will be right there. Not all apps have portable versions but in this article today, I will tell you how you can make any app portable and save it on your flash drive.
What Are A Portable Apps?
A portable application, better known as " portable ", is a computer application that can be used on any computer that has the operating system for which it was scheduled without prior installation. This means that it won't need the installation of additional libraries or any other type of files in the system for its operation.
Portable Apps For USB Flash Drives
The first thing you would need is an app called portable apps. This app will let you install the apps in portable formats and you have to install this app on your USB flash drive or hard drive.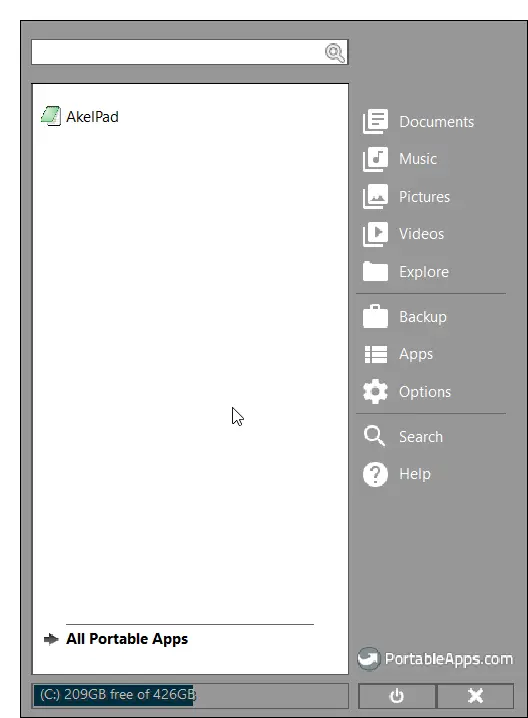 So, download the Portable Apps application and open the installation wizard. 
Plugin your external storage device.
You would see an option to choose the storage on the installation wizard. 
Click on New Install and choose your external storage device. 
Click on Next till it starts the installation process. 
Now using this we can install portable software in your pen drive. There are two ways to do that.
Ways To Install Portable Apps
If you head over to the apps section on the portable apps website, you would find 400+ apps from all different categories,
1. Using the in-app feature to search and install apps
Portable Apps gives you an in-app feature to install several applications. This is quite an easy method. Here are some steps you can follow. Open the Portable Apps application and you can see a list of options on the right side of your screen.
Choose Apps from the list and then click on get more apps.
2. Now here you can choose By Title or By Category and you can see a grid of apps to choose from.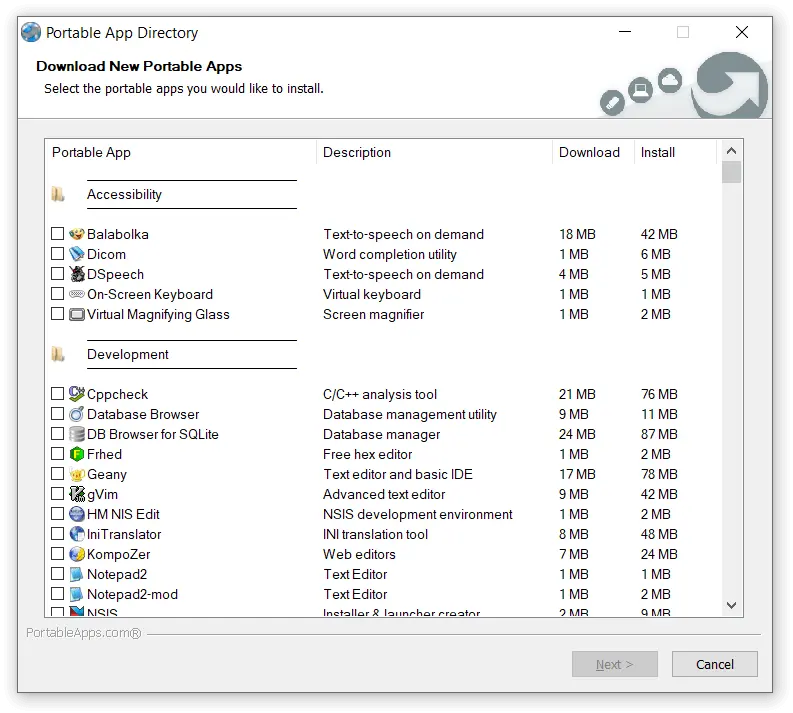 3. Select the app(s) you want to install and click on Next. This will start the installation process.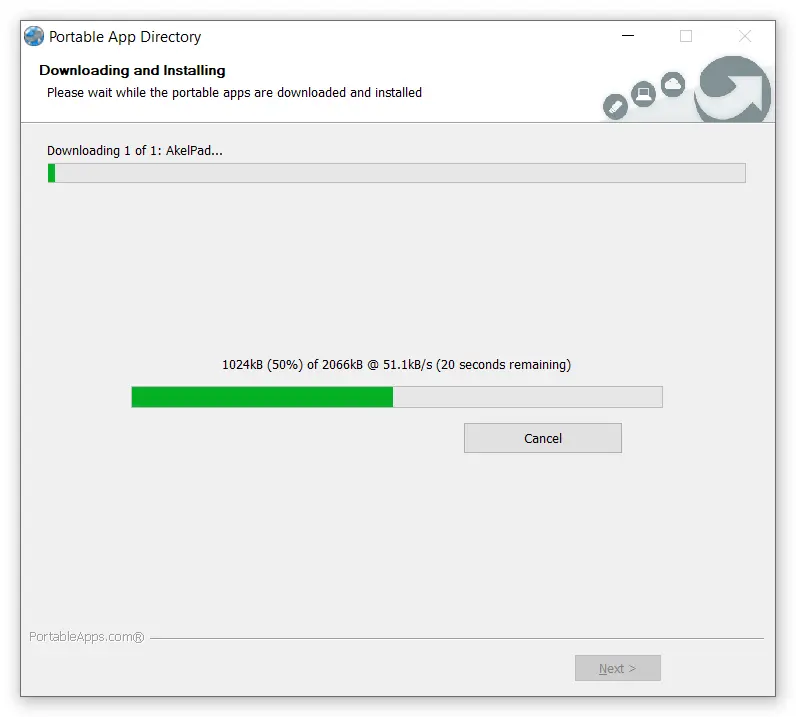 4. When it is done installing, you will get a message that the app has been installed. Click in Finish.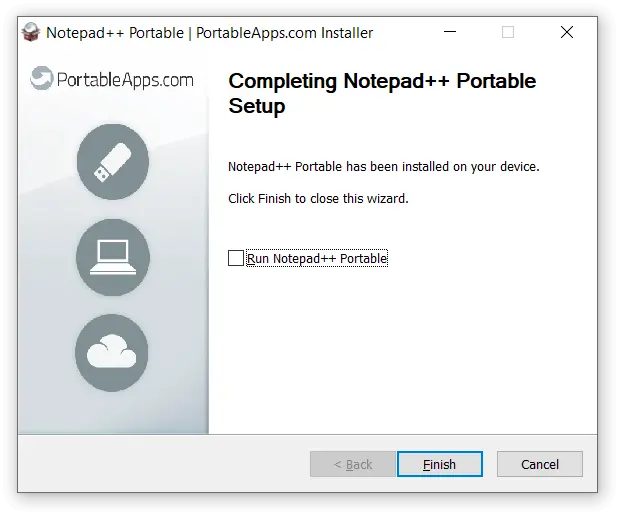 5. You would see the app on the Portable Apps application and you can directly use it from there. 
2. Using the Portable Apps website to search and install apps
If you don't like the first one, then you have an option to use its website to choose and install apps on the pen drive. First, you need to head over to this link and you would see a big grid of apps.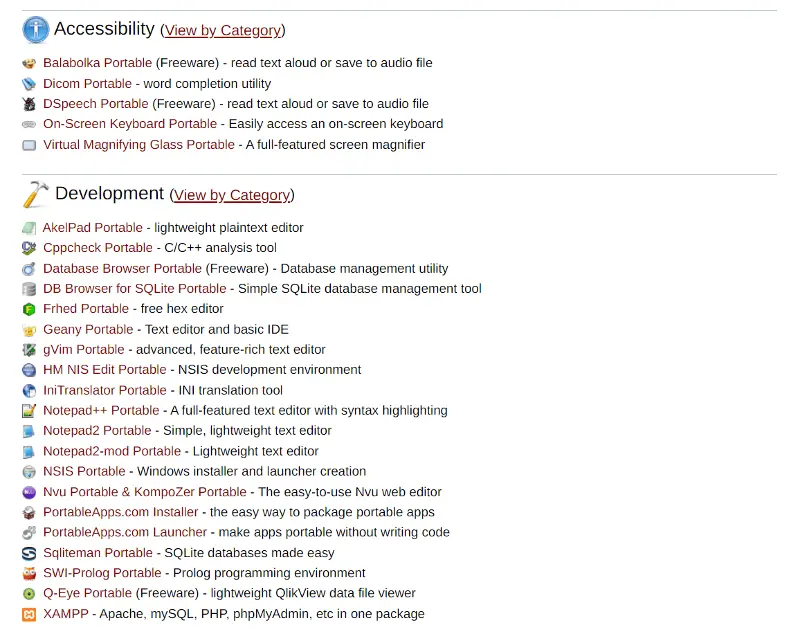 Click on the apps you need to install and you will be redirected to the download page. 
2. Click on download and the download process will begin.
3. Note that the downloaded files will be in .paf format so they can only be opened with the Portable Apps application. 
4. Once the download is finished, open the Portable Apps application.
5. Now from the list of options, choose Apps>Install a new app and you will be a pop-up window to choose files. 
6. Now locate the downloaded .paf file and select it.
7. This will begin the process of installation instantly.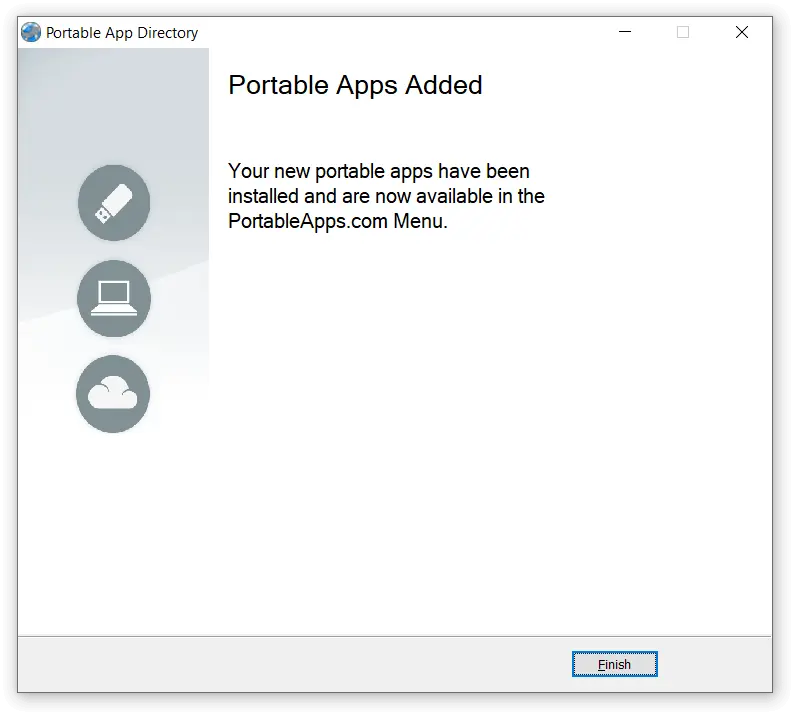 8. You will receive a pop-up message saying the app has been installed. Click on finish
9. Now you can use the installed app from the Portable Apps application. 
Use Portable Apps In Pen Drive/Memory Card
Now that you have installed the apps you needed, you can directly access them from the Portable Apps application. To do that:
Open the Portable Apps.
On the left side, you would see a list of all the installed applications.
Left-click on the application you would like to use and it will open the app for you. 
You can plug out the pen drive/hard disk and use it on any other PC as well. You can see that all the app data will be as it is. The installation directory will be on your external device so can access the apps on other PCs without losing any data. 
Even if you're using any photo editor like GIMP, your images will be saved and you can continue working on them on a different PC. You can directly save your projects in your pen drive so won't lose any data. Overall, I loved the practicality of this app and recommend you try the same. 
FAQs
Can we install Windows on a pen drive?
Yes, but it is preferred to install windows on your hard drive.
How to install games from a pen drive on a PC?
You need the game's setup file in your pen drive. Copy the setup to the PC and run it to install the game.
How can I install software on a pen drive?
You can use a third-party application called Portable Apps to install software on the pen drive.
How can I transfer software from PC to pen drive?
If it is the type of program which does not require installation, then all you have to do is to copy the .exe file. If it requires an installation, then you need a copy of the installer/setup file.