5 Best Screenshot Extensions For Chrome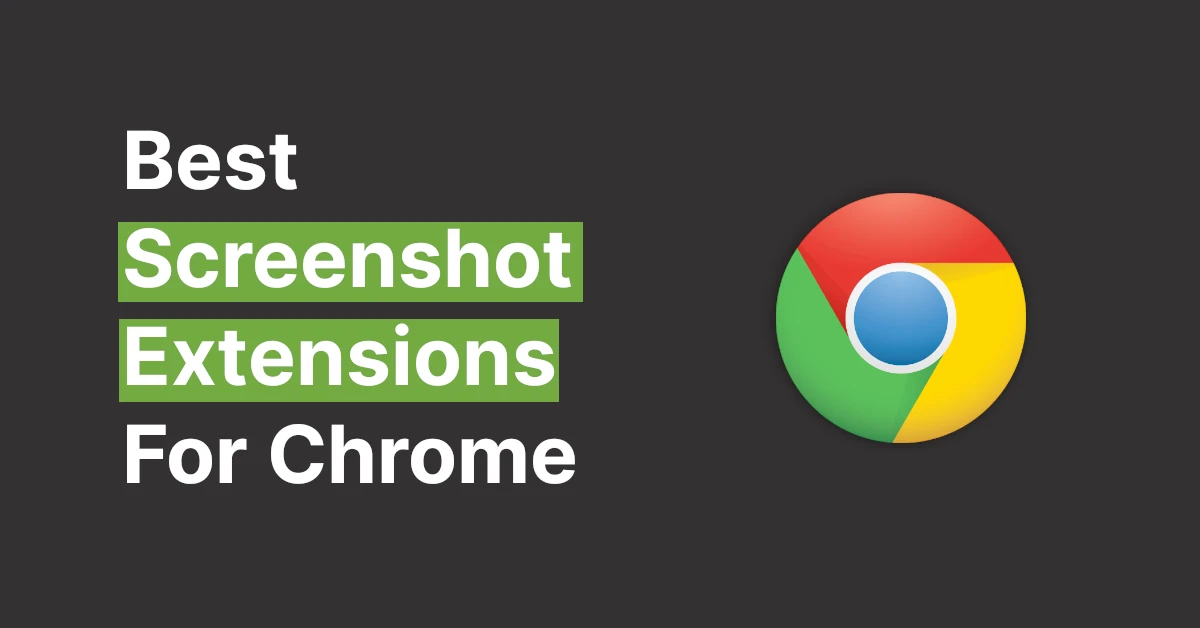 In this article, we'll tell you about the 5 best screenshot extensions for Chrome that let you capture screenshots of visible parts or selected areas. They also give you more options to take screenshots, and some extensions provide an annotation feature so you can highlight particular parts using an arrow, circle, and more.
1. Awesome Screenshot & Screen Recorder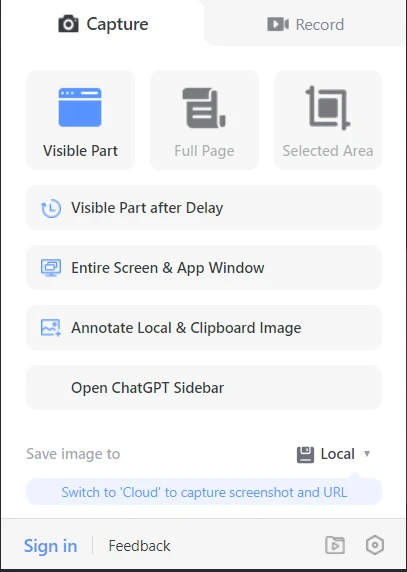 Awesome Screenshot & Screen Recorder is considered one of the best extension for taking screenshots, it not only offers a screenshot tool but also offers a feature-rich screen recorder.
It lets you capture the visible part of the website or an entire page screenshot, as well as a selected area of a full page.
Along with that it even offers great options for adding annotations to your screenshots, like adding arrows, highlighting area and more.
2. Nimbus Screenshot & Screen Video Recorder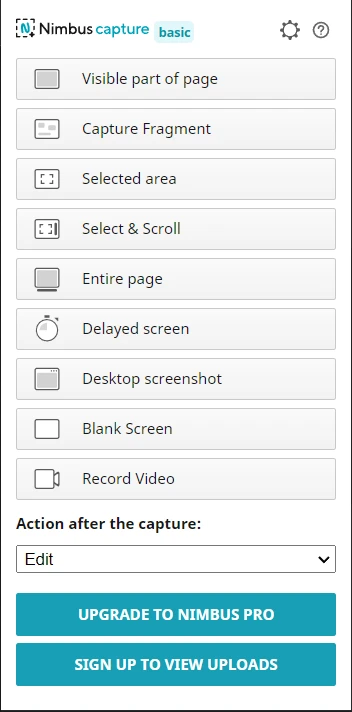 Nimbus Screenshot & Screen Video Recorder is simple yet powerful tool for capturing screenshots. 
Some best features of it include the option to take screenshots of the visible parts of the page, selected area, or the entire page, take scrolling screenshots and even option to take desktop screenshots plus it has a perfect annotation tool too. 
Also Read: How to Take Screenshots in Google Chrome Without Extension or App
3. GoFullPage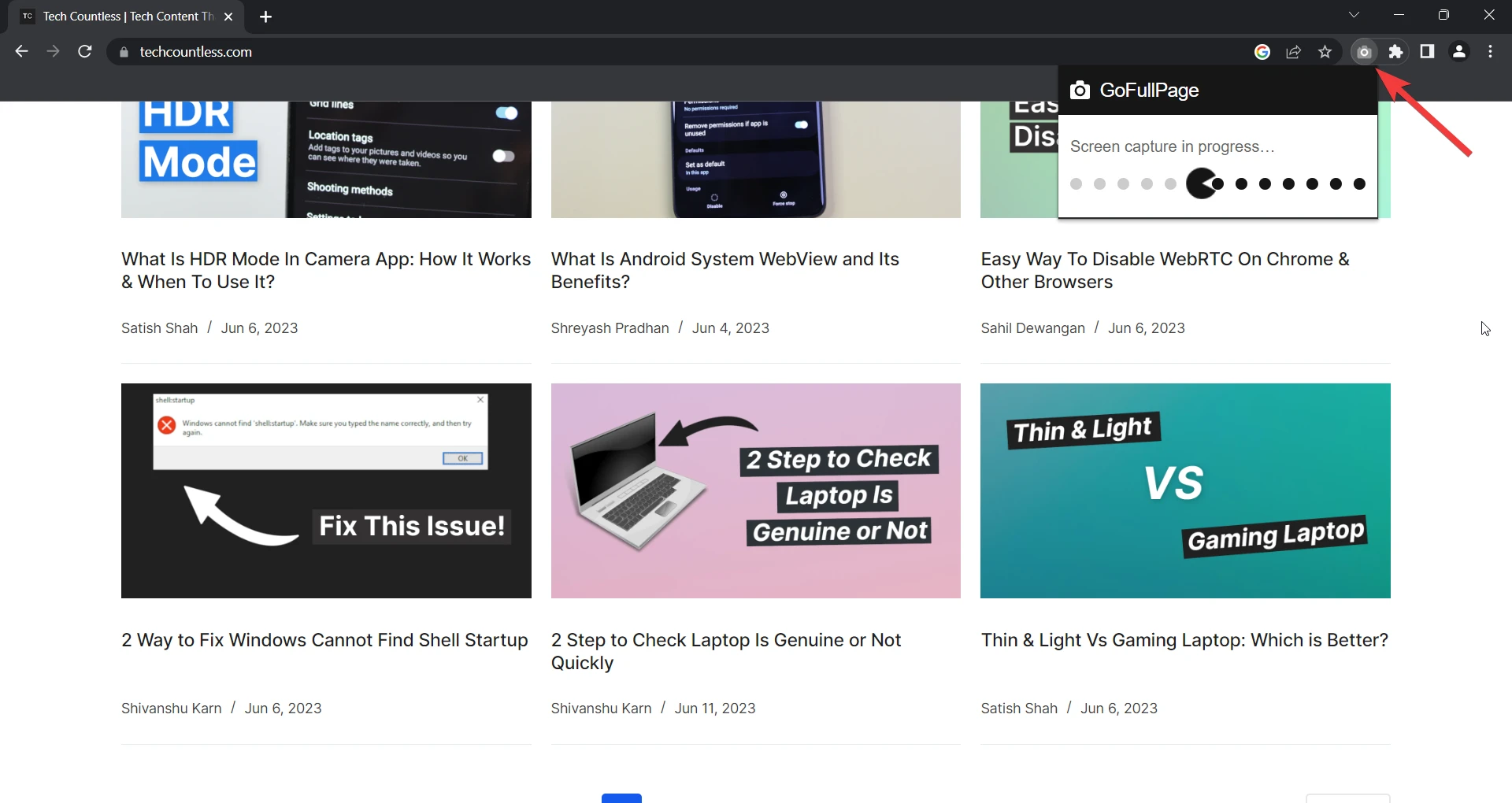 If you are looking for a tool to capture full-page or long screenshots GoFullPage is good option. Once you click on this extension it will start taking screenshot of entire full page then it allows you to save it as a jpeg or as a pdf file!
4. FireShot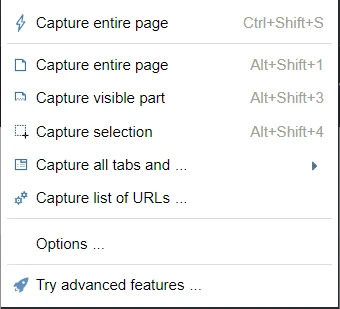 Fireshot is another popular screenshot extension. It includes options to capture the entire page, capture visible part, then you can directly save it to your clipboard, download the jpeg or png file or even save it as a pdf.
5. Webpage Screenshot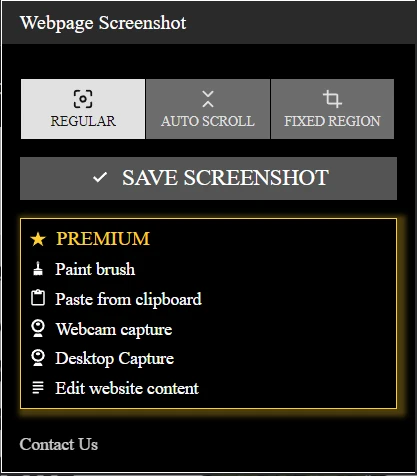 Webpage Screenshot – Entire page screenshot is a easy to use extension to take screenshots. It contains an option to take regular, auto-scrolling, and fixed-region screenshots.
It also provides a good amount of options to edit your captures, like cropping the image, drawing, and more.