5 Useful & Best Internet Speed Test Websites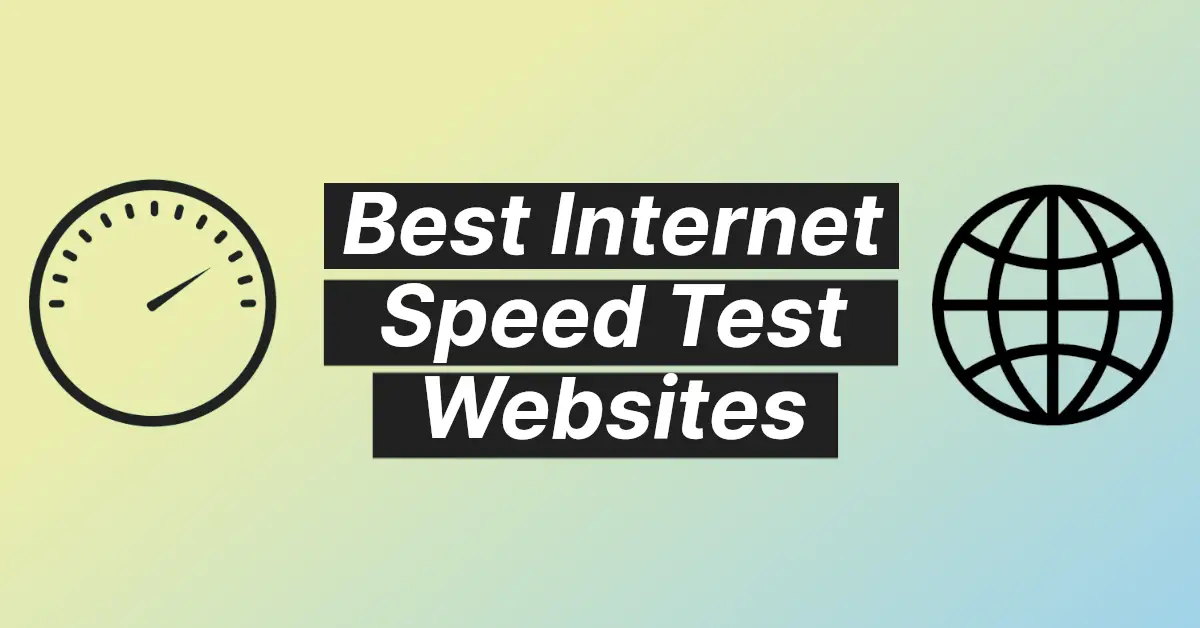 Running a speed test is the easiest and most effective way of analyzing your internet connection. These are a great way of determining whether you are getting the internet speed as claimed by your ISP. It can show you better accurate measures of how your internet is performing. 
But not all speed test websites can give you accurate results. And not show you the parameters that you need to know. So, in this article, we are going to tell you about the 5 useful and best internet speed test websites.
1. Speed Test by Ookla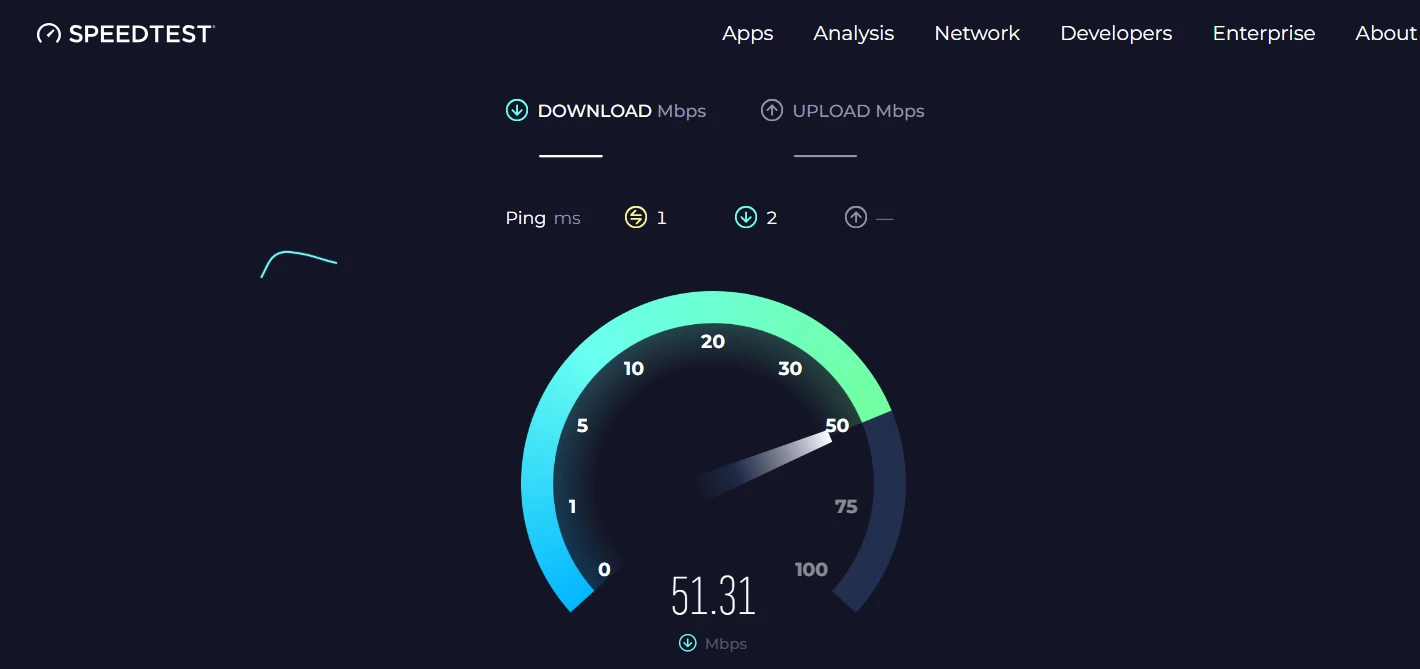 Speed Test by Ookla is one of the most popular speed test websites on the internet. And there are reasons why is it so. It has one of the cleanest and easy to use interfaces and everything is so straightforward. There are no complications whatsoever. You can choose a server of your choice or let it choose automatically and begin the test. 
You can sign up and it will keep records of all of your past speed test results so that you can easily track them. Other than the website, it is available for so many devices like Android, iOS, Mac, and more. It will show you everything, from basic parameters to advanced ones. Overall, it is a great speed test tool for everyone, from basic users to advanced ones. 
Visit Speed Test
2. Fast.com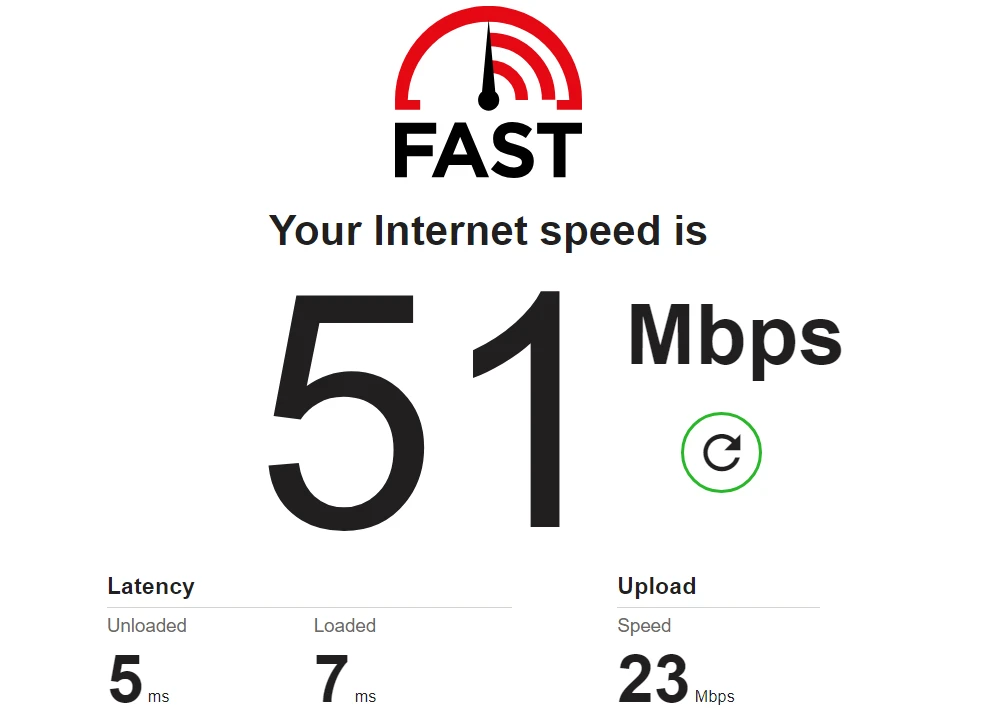 Fast.com is one of the most basic speed test websites. When you open it for the first time, all you will see is a big FAST logo with speed test results below it. That's it. It will only show the internet speed and no other details like ping or jitter etc. But if this is all that you're looking for then Fast.com is the best for you. 
But after results when you click on Show more info you would be able to see latency and upload speeds as well. Although it's very basic, most users don't need anything else. It is easy, minimal, and does what it is supposed to do.
3. Speed Test Using Google Search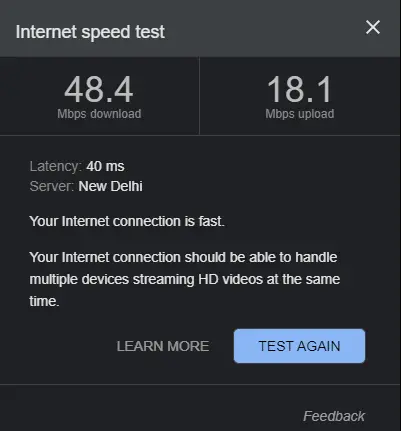 Did you know you can run a speed test directly in Google search? All you have to do is simply type internet Speed Test in a Google search and you would be able to see an option that says RUN SPEED TEST. Click on it and it will start the speed test
It will show you the download speed, upload speed, latency, and server location. What is interesting is that it describes what exactly you can expect from your internet speed. This is especially helpful for the less tech-savvy users who don't have much idea. Overall, it's a good way to check internet speeds in a faster way.
4. TestMy.net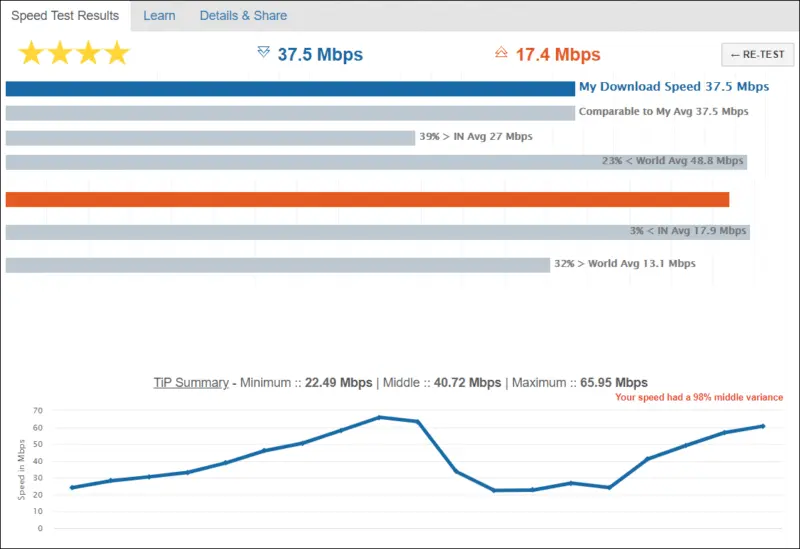 If you are someone who wants to go in-depth with all the details of the speed tests then TestMy.net is what you are looking for. It offers comprehensive results and so many advanced insights that are helpful for advanced users. The unique thing here is that it can separately test download speed, upload speed, and latency. 
It also shows you how fast your internet is in comparison with the host's average speed, city's average speed, and more. There are a limited number of servers available currently. You can sign up and keep a track of all your speed test results over time. The interface might not be the easiest one you just need to visit site and click on Test My Internet, it's worth using for any user who wants in-depth data points.  
Visit TestMy.net
5. SpeedOf.Me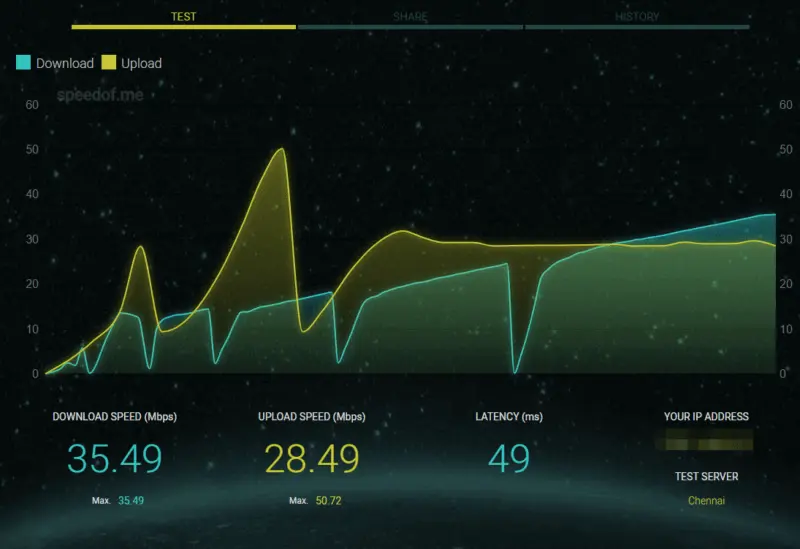 If you want to check how consistent your internet is then SpeedOf.Me is what you are looking for. It will not only show you download and upload speeds, ping rate but also how stable or consistent your internet is during the test. This is especially helpful for gamers and anyone who does online meetings or classes or normal video calls. Overall, it's a great tool for checking the fluctuation of your internet speed. 
Visit SpeedOf.Me