2 Step to Check Laptop Is Genuine or Not Quickly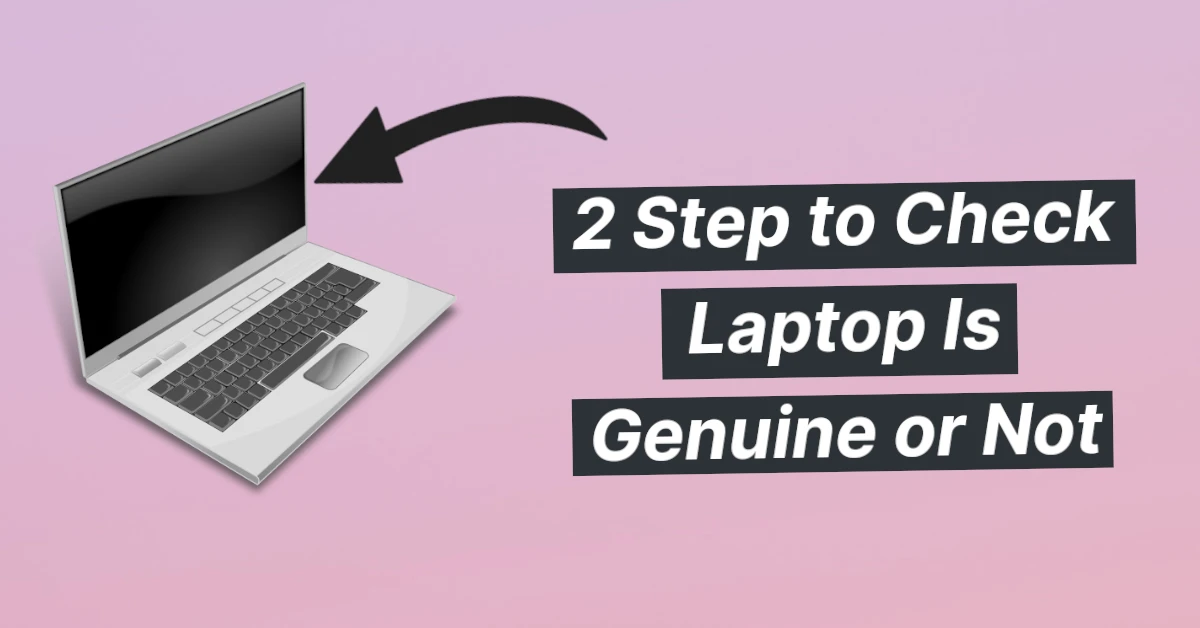 In this article, we will show you the two steps to check if your laptop is genuine or not quickly.
Step 1: Checking for the Serial Number
Checking and verifying the serial number of the laptop is one of quick way to check the laptop's authenticity. And we will be using this for verifying our laptop.
The serial number in a laptop is an identification number that is unique for every laptop, it indicates the originality and authenticity of the product. These Serial numbers are provided by the Manufacturer of the laptop.
Steps to check Serial Number
Mostly the serial number is written on the box of the laptop or you can also find it somewhere on the laptop's back body. So you can check it there.
Or you can also find it by doing these steps:
1. Click on Start, search for "Command Prompt", and open it.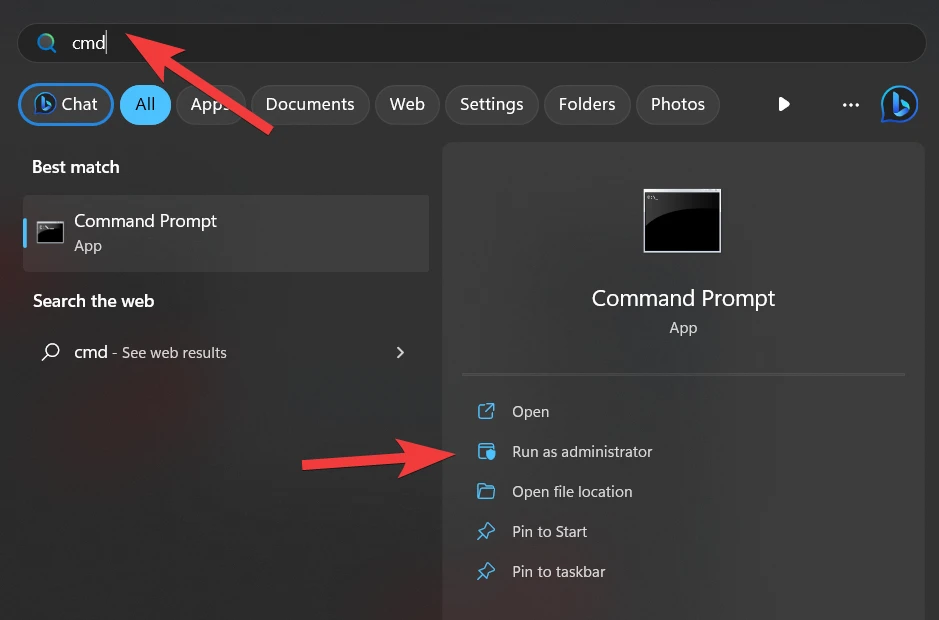 2. Type or Paste this command wmic bios get serialnumber.

3. Click enter. And here you get the serial number of your laptop select it and press CTRL+C to copy it.
Step 2: Verifying the Serial number
Once you get the serial number of your laptop, then you have to verify it with the manufacturer for checking its validity.
You can verify it at the official website of your laptop manufacturer. Just go to the browser and search for "Brand name warranty check" if we have a laptop of dell then we will search "Dell warranty lookup" and go to the official link of the manufacturer. You can also search for the brand of your laptop.
Then, simply enter your serial number there, and then it will show you the information related to your laptop, like the remaining warranty. If you've got it, then your laptop is genuine. And if you did not get any information or it shows an invalid serial number, then it is an issue. In that case, you can contact the store where you bought your laptop, or you can also contact the manufacturer regarding this.
Warranty check pages for the most common laptop brands:
Also, remember that it is always recommended from us to buy laptops from authorized stores or trusted e-commerce websites to avoid any after-purchase issues.
Serial number is the most effective way to check if your laptop is genuine or not, but you should still check these things as well:
1. Check Review Videos: Go to YouTube, search your laptop's full name, and try to watch 4-5 videos. Take a look at your laptop; it needs to look similar to them.
2. Sticker on Laptop: Make sure there are some brand-related stickers or labels, as well as stickers on the laptop's back side that mention the serial number and other important information.
3. Match Specification: Download Application like Speecy then check all specification and match with official website specs it should match
Conclusion
These are very simple steps to check whether your laptop is authentic and genuine or not. And hence you can also get away from the fake product and out of many risks. Hope this post is helpful to you, you can also share this post if you found it helpful.