7 Ways to Fix Android Phone Not Connecting to Internet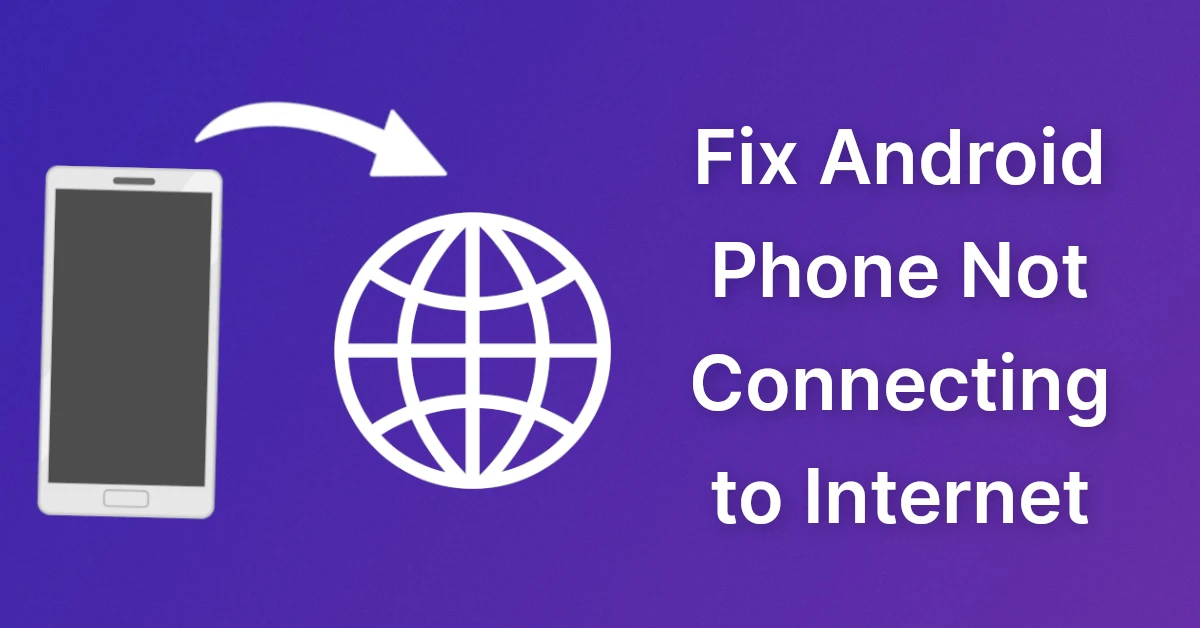 Here are 7 ways to fix Android phone not connecting to the internet issue.
All of these solutions are based on the device Xiaomi/Poco F1. So, make sure to find similar settings accordingly on your device if you have a different one.
Tip: Before moving on to actual methods, we recommend you first try restarting your phone. Sometimes restarting also fixes this issue.
1. Reset Date And Time
Incorrect time and date also cause issues when connecting to the internet on your Android phone. So, make sure that your device is using a network-provided time or time zone. Here's how you can do it on your Android device:
Step 1. Open Settings on your smartphone.
Step 2. Search directly for Date & Time on your device settings.
Step 3. Make sure Use Network Provided Time is turned on.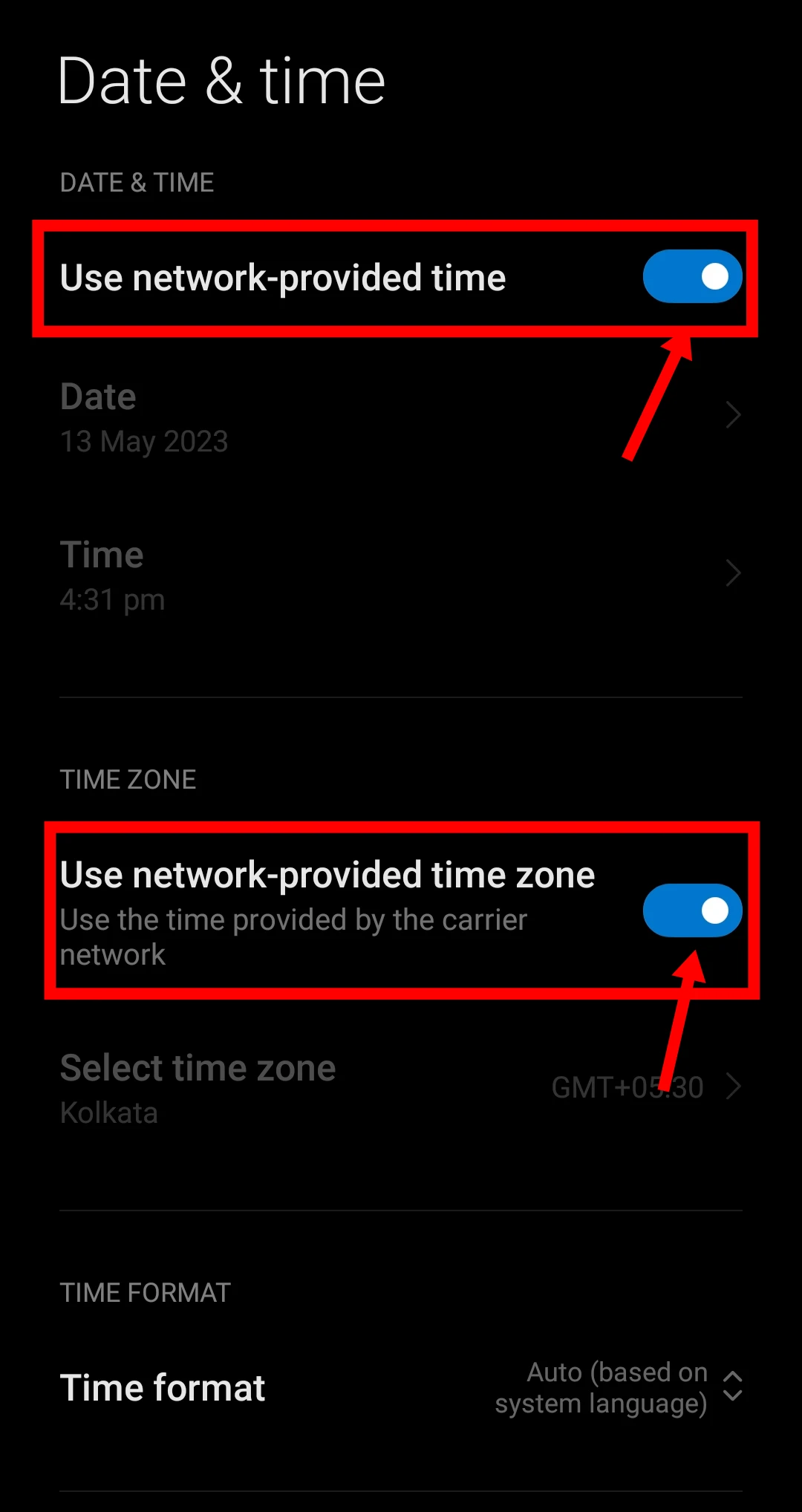 2. Reset/Add Access Point Names(APN)
You can try resetting your Access Point Names (APNs). APNs are a network access technology that is essential for mobile phones to access the internet. Here's how you can reset your APNs on an Android device,
Step 1. Navigate to your phone Settings and select the SIM Cards and Network option.
Step 2. From there, click on the specific SIM you are having trouble with.
Step 3. Look and select the Access Point Name or APN option.
Step 4. Navigate to the bottom area and tap on the Reset button. (Or you can opt to add an APN by selecting the ADD option.)
Step 5. Now, restart the smartphone and you are done.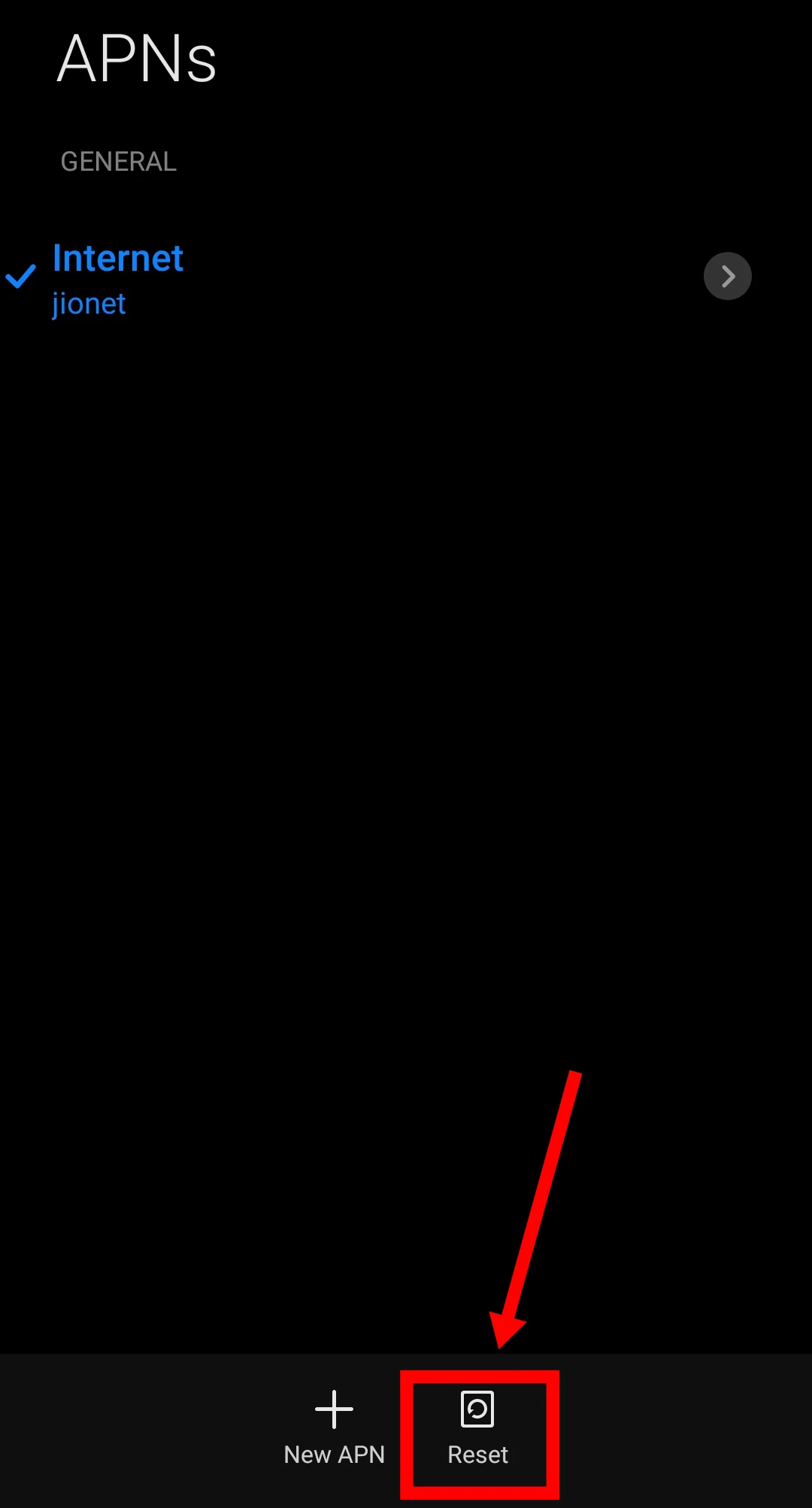 Other than this you can manually change the servers and bearers of the APNs to test the networks' speed and probably resolve the problems by doing it. 
3. Reset Network Settings
Well, this option is probably one of the options like rebooting the device but in-depth mode, in this case, it just works for the network connections i.e. Wi-Fi, mobile networks and Bluetooth too. In short, it forgets and unpairs all the connections with one click, this might do the job for you and here's how you can do it,
Step 1. Open Settings on your smartphone.
Step 2. Navigate to Connections and Sharing on your smartphone.
Step 3. Next, look for the option to Reset all the connections and tap on it.
Step 4. Now, reboot the device to make sure everything gets back to normal.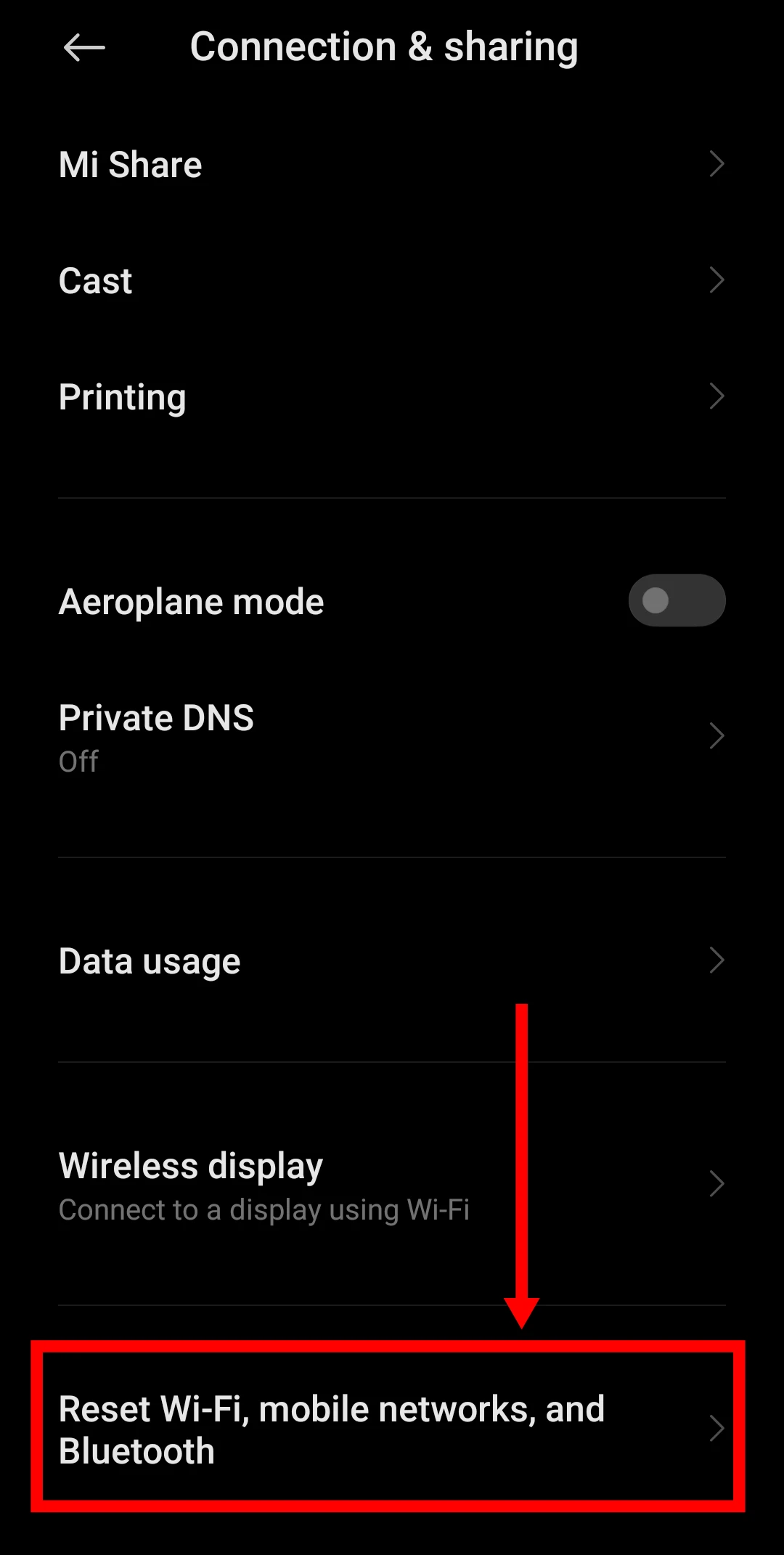 After doing this you need to reconnect to the Wi-fi connections and pair with all of the Bluetooth devices again that your device was previously connected to.
4. Change DNS (Domain Name System)
DNS servers are often responsible for network stability and speed on the device. Setting a private DNS server can lead to good connections and errors too. So, DNS tends to translate the names/links into IP addresses for the network and there could be times when these hosts might not respond well. Here's how you can change or reset it on your device,
Step 1. Open Settings on your smartphone.
Step 2. Navigate to Connections and Sharing on your smartphone.
Step 3. Now, look for Private DNS and open it.
Step 4. Either set it to a stable Private Host or keep it OFF.

We recommend you always turn it off because the private DNS hosts tend to fluctuate and you can't properly use your internet. However, this also depends on many factors, so choose what works best for you.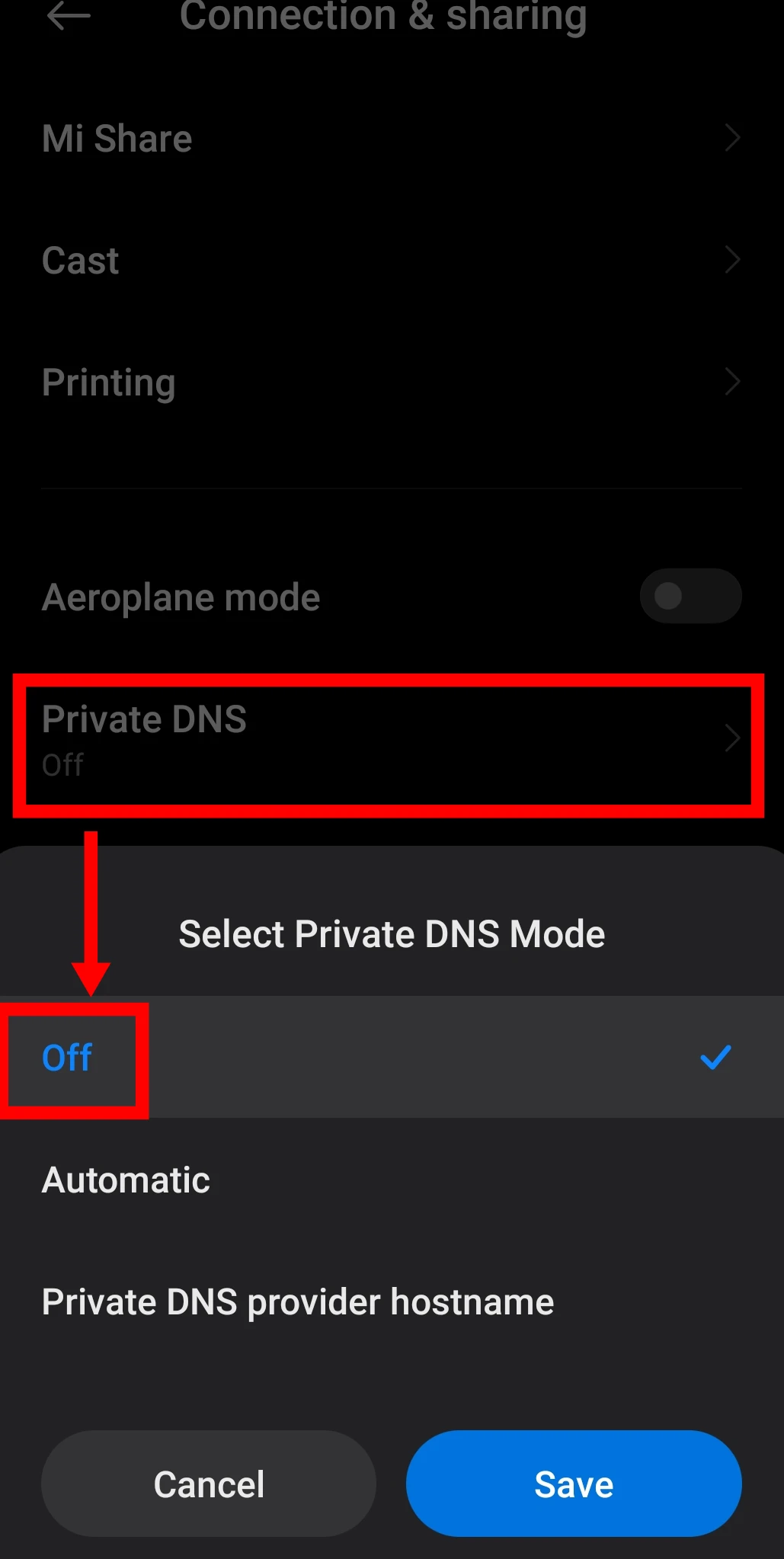 5. Check For Mobile Networks
Now, for the mobile network, you can try and connect to the accurate network manually for good internet access. However, we would recommend you, set it to select automatically. Here's how you can select a mobile network either manually or set it to automatic for better results,
Step 1. Navigate to your Phone Settings 
Step 2. Select the SIM Cards and Network option.
Step 3. From there, click on the specific SIM you are having trouble with.
Step 4. Look for Mobile Networks there.
Step 5. Select the appropriate option as per your SIM's network.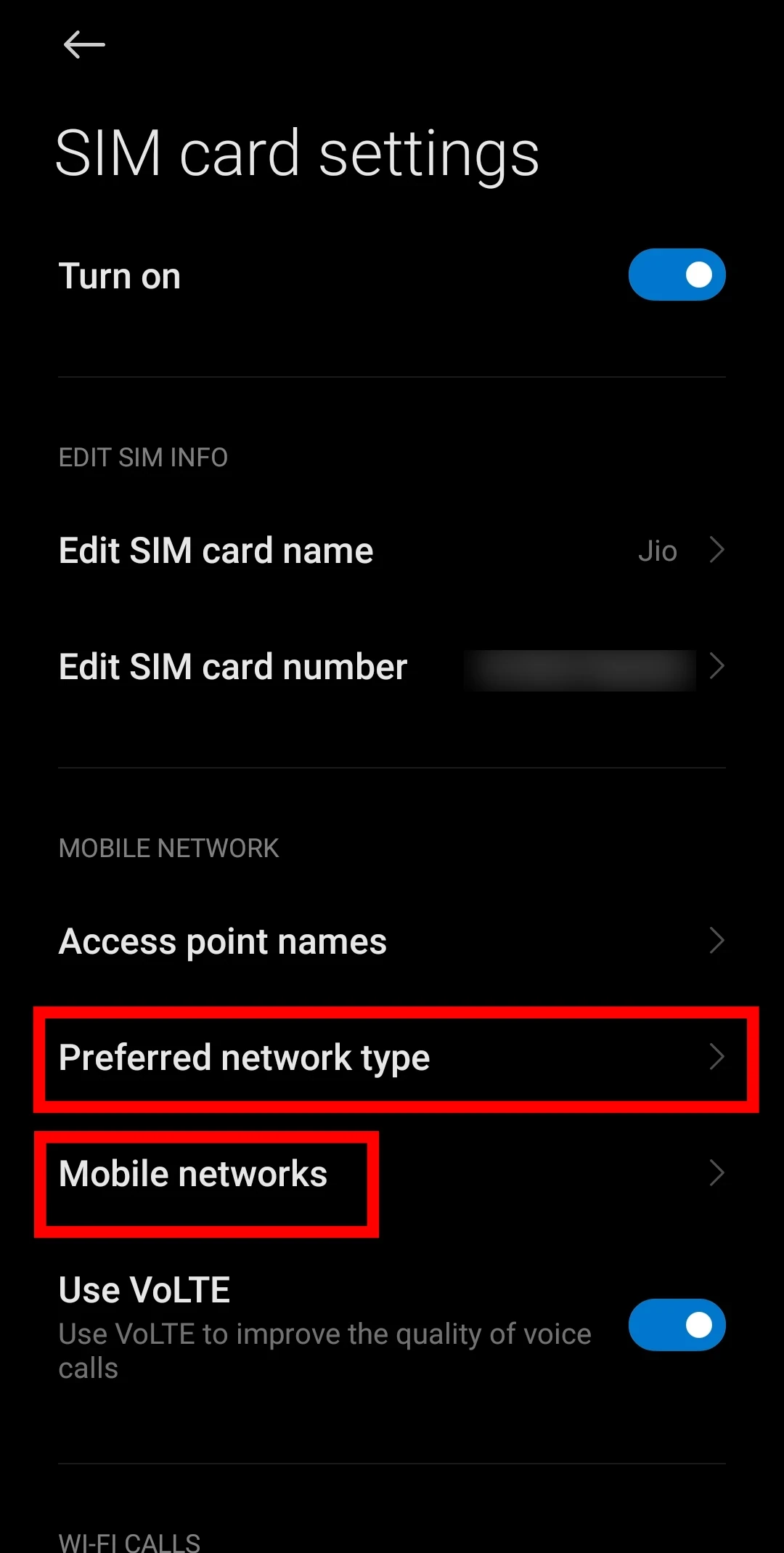 Make sure that you have selected the network as per the network coverage in your locality. On the other hand, you can also try turning on data roaming to get a better network, this works once in a while too. However, the network provider can also charge extra, so do it as per your knowledge.
6. Android Phone & Wi-fi Connection
When it comes to Wi-fi connections there could be an error from your ISP as well. Make sure that there are no problems from that end. Once you are assured that everything is good from the other end, proceed to check the router.
Just turn the router off and turn it back on after a while. This can solve most of the issues if you have a Wi-fi connection. You can also try to Forget and reconnect to the Wi-fi connection in your android phone. 
Also, you can directly switch to a mobile network to find out whether there are issues with your private ISP. If the internet works with the mobile network then, you get assurance that there are issues with the ISP.
7. Update Your Software 
Always make sure your device is on the latest software version, this is mandatory for all kinds of smartphones. So, make sure that you update the software of your smartphone by any means possible.
FAQs
How can you improve your Android network connection?
You can reset it to the default settings of your device/network providers. On the other hand, you can also try things manually like changing into private DNS or manual APNs. This could improve the connection but there's no assurance.
What is the problem when you can not connect to the internet?
Mostly, it is from the other end i.e. ISP or Network provider of the SIM. But, you should always check for the APNs and DNS settings if you are having issues with your connections.
Conclusion
If your Android phone isn't connecting to the internet, don't panic. Just try out these simple solutions and you'll be back online. Whether it's restarting your phone, checking your network settings or updating your software, there's always a solution. Do share this post with your friends and family.