5 Tips to Check Link Safety Of URL Before Visiting It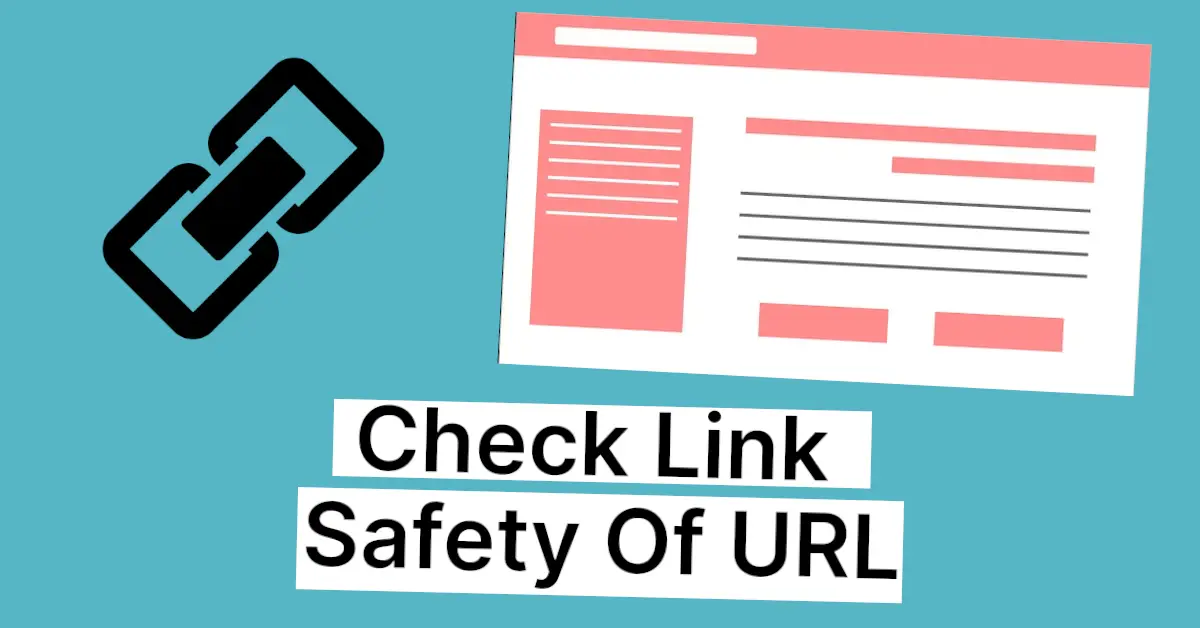 In this post, we will be listing 5 tips to check link safety of URL before visiting it
1. Hover Over The URL
Before visiting any link, hover your mouse over the text link so you can see the actual web address in the bottom left corner.
Hover Here and check the bottom left corner of the browser (in this case we added techcountless.com link on "Hover Here text").
2. Secure Lock

It is a pad-lock which indicates that connection is secure and site is safe to visit. However, going deep into the technicalities, it requires an SSL certificate for the website to have the Secure Lock.
SSL (Secure Sockets Layer) certificate is a technology that ensures an encrypted pathway or link between the user browser and the server while using a web browser. These days, you can just click on the Secure lock beside the address bar and see whether the website is safe or not i.e. mentioned there itself. 
An HTTPS:// link is secure and mostly has the SSL certificate with the secure lock but an HTTP:// link tends to lack the security lock and the SSL certificate as well.
3. Google Transparency Report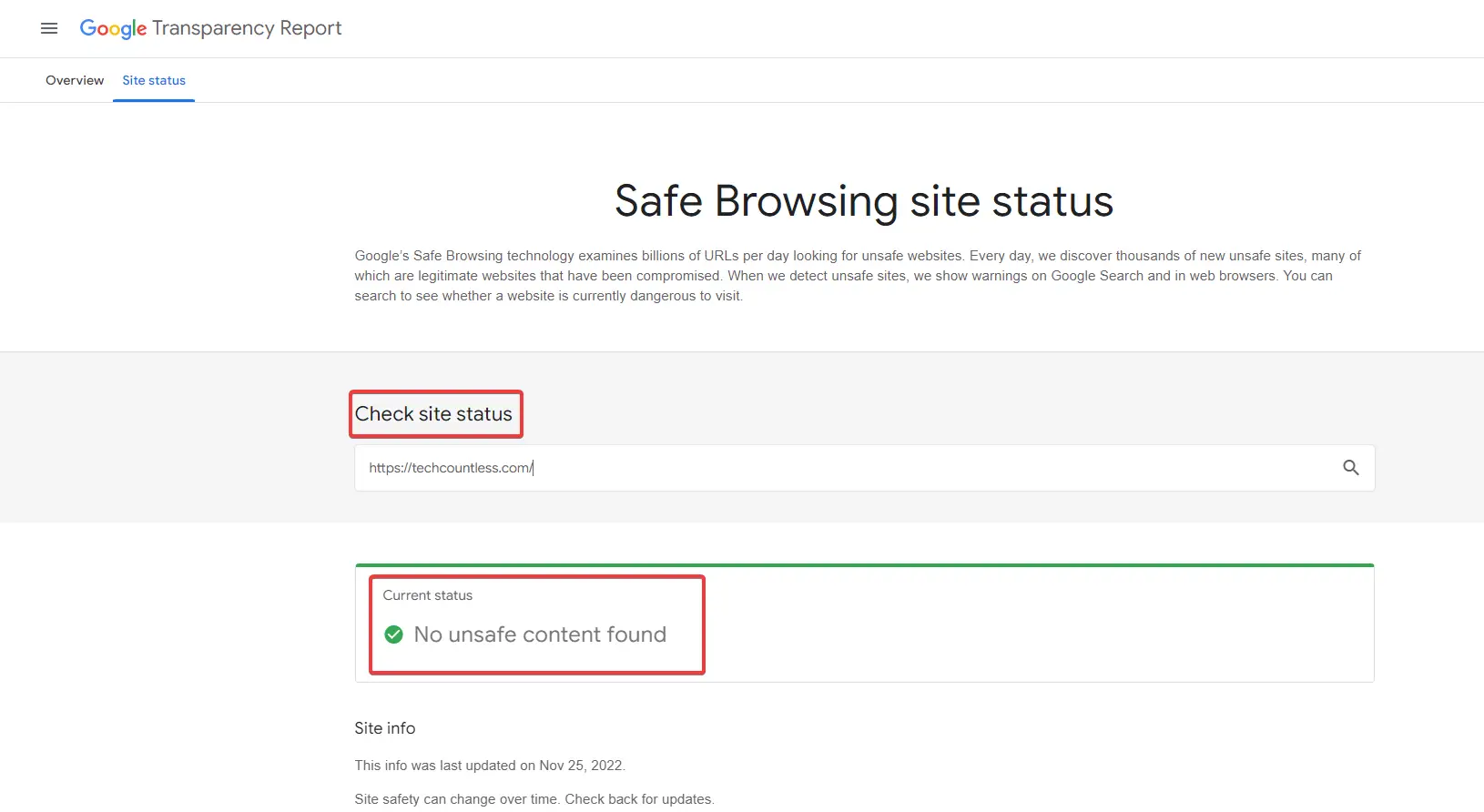 Google is the biggest name in this list, it is pretty evident that users will be inclined towards Google's services more as compared to others. There's a safe and simple tool that will show whether the URL or the site is safe or not and that's it. 
Unlike other services, it won't show the detailed scans that are run through the URL. Surely, it is trustworthy and quick as well. So, you can expect the analysis by this tool to be quite strong and reliable. 
Verify URLs on Google Transparency Report
4. Virus Total
This is a web-based service which tends to scan the URLs to show and report any kind of malicious behaviour of the particular websites.
The process is quite easy and quick. Paste the URL or search for the particular website and within a second you can check whether it is safe to visit or not.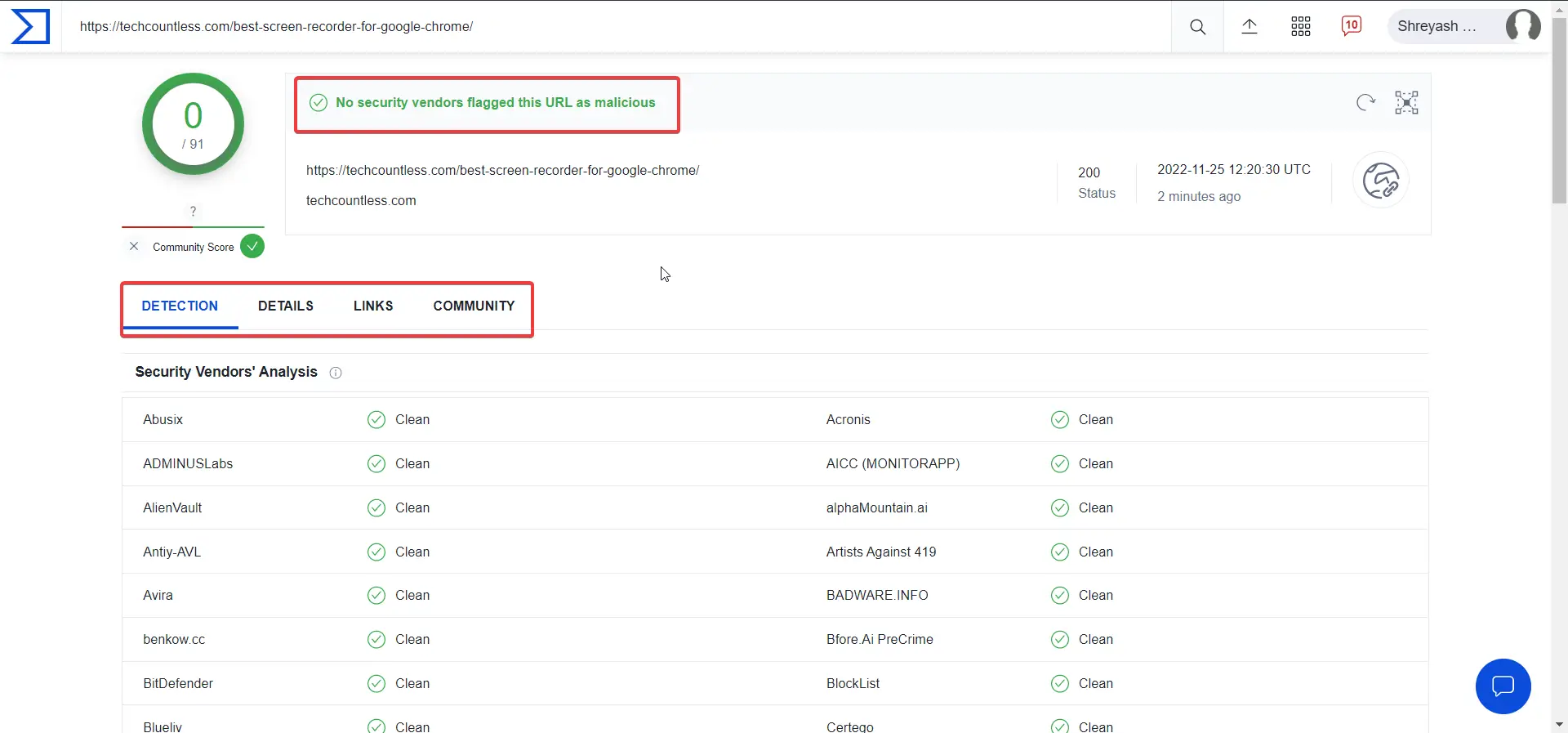 Scan URL on Virus Total
5. Enable Always use secure connections
Also, make sure to enable the always use secure connections setting in Chrome or any other browser that you use.