13.3 vs 14 vs 15.6 inches: Which Size Laptop is Best?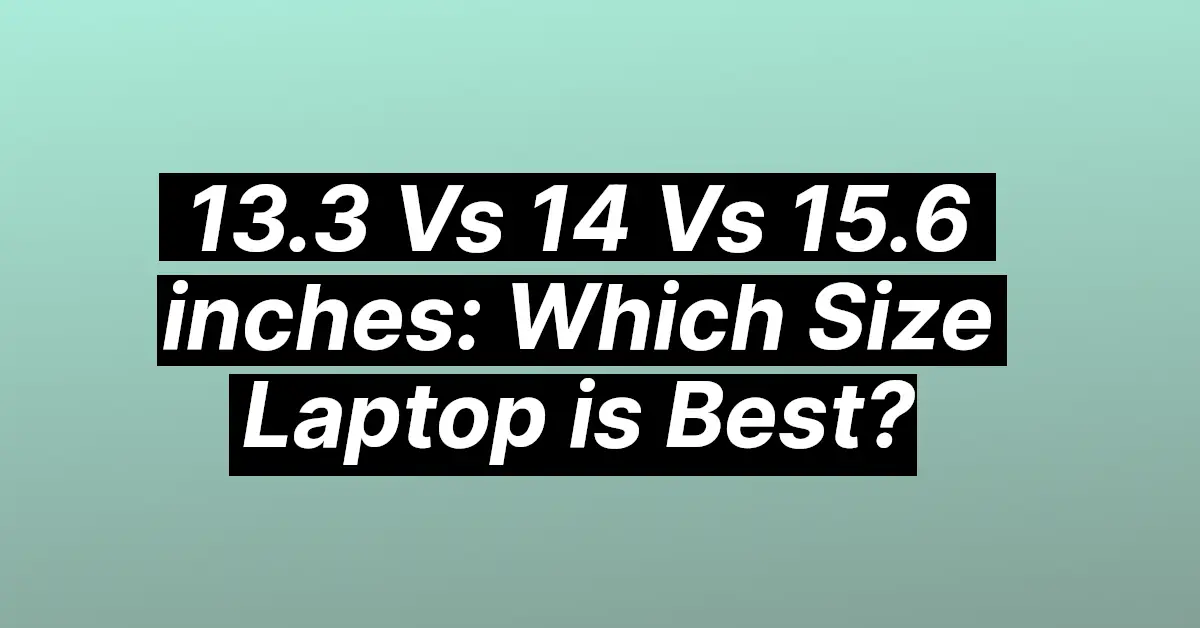 If you aren't sure which size laptop to buy 13, 14, or 15.6 then we'll discuss the benefits & drawbacks of each so you can make a better decision.
13.3 Inches Laptops
13.3-inch laptops are very small and portable, so they are good for frequent travelers. They do provide more battery backup due to the smaller screen size, which consumes less power, but the only negative point is that you do not get a numpad in this size.
14 Inches Laptops
14-inch laptops give a bit less battery backup than 13-inch laptops, and they do have a slightly larger display than 13-inch laptops.
These size laptops are really good choices for students, businesses, or employees who need portable device with decent screen size, but one negative is that we did not get a numpad in this size due to size limitations.
15.6 Inches Laptops
15.6-inch laptops are the perfect choice for most users because they provide a large enough display to enjoy content and a numpad, which we can use for faster calculation. Also, this size is good enough to put in more powerful components, so we get higher specifications in this size laptop, but they might cost more than 13- and 14-inch laptops.
Another thing is that 15.6-inch laptops are a bit heavier, and due to their big display, they do not provide more battery backup than 13- and 14-inch laptops.
Still, it is a very good choice, especially for video editors, designers, creators, and coders who need a large display to view everything clearly on screen.
16 & 17 inches Laptops
16- and 17-inch laptops are not very portable due to their size and weight, but if you are going to use your laptop mostly in one place, then you can consider these size laptops too.
Opinion: If you really need a larger display, you can also buy a 13, 14, or 15.6-inch laptop and connect it to an external monitor that is larger than the size of your laptop. A gamer should buy a monitor that has a higher refresh rate, like 120 Hz, 144 Hz, or more. Content creators and editors should choose a monitor with better color accuracy.
Important Note: The above-provided battery backup and numpad point may vary depending on the model; we only provide general specifications.
Conclusion
We hope this information helps you decide on a better laptop; however, please take a look at important specifications too, like RAM,CPU,GPU, Storage, and the upgradability of the laptop, because if these specs are not good, you will not receive good performance from your laptop.