How to Transfer Files Between Devices Using ShareDrop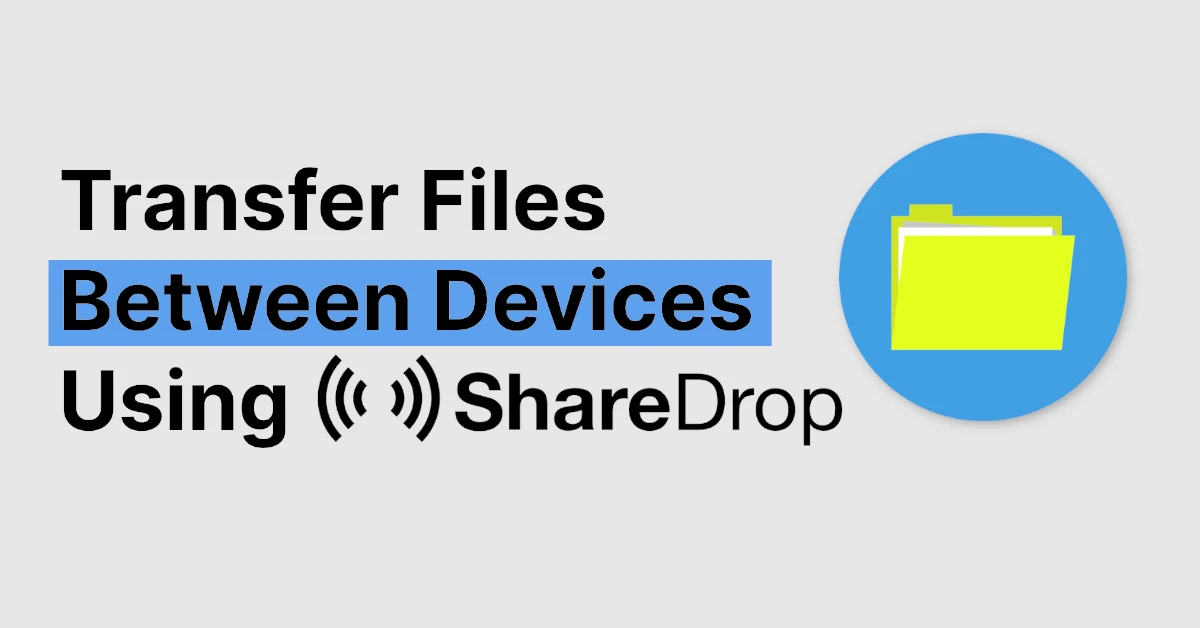 Using data cable to transfer files between your devices and fed up with the hassle of using data cable? And looking for any cool yet safe wireless file transfer method? I got you! In this article, we'll show you exactly that So let's get your files safely transferred between your devices.
What Is ShareDrop io?
ShareDrop is an open-source project to transfer files between your devices. It can run directly using your browser, meaning you do not need to install any other application on your machine.
Using Sharedrop
1. Open ShareDrop.io on both of your devices at the same time.
Note: Make sure both devices are on the same WiFi network to send files without any hassle. If your two devices are not on the same WiFi network, you can still send files. Just click on the + icon in the Sharedrop website on any one device, copy the URL, and open the same URL on the other device.
2. Now you should get a pretty website that looks something like this:
Device 1 (Device naming maybe different in your case):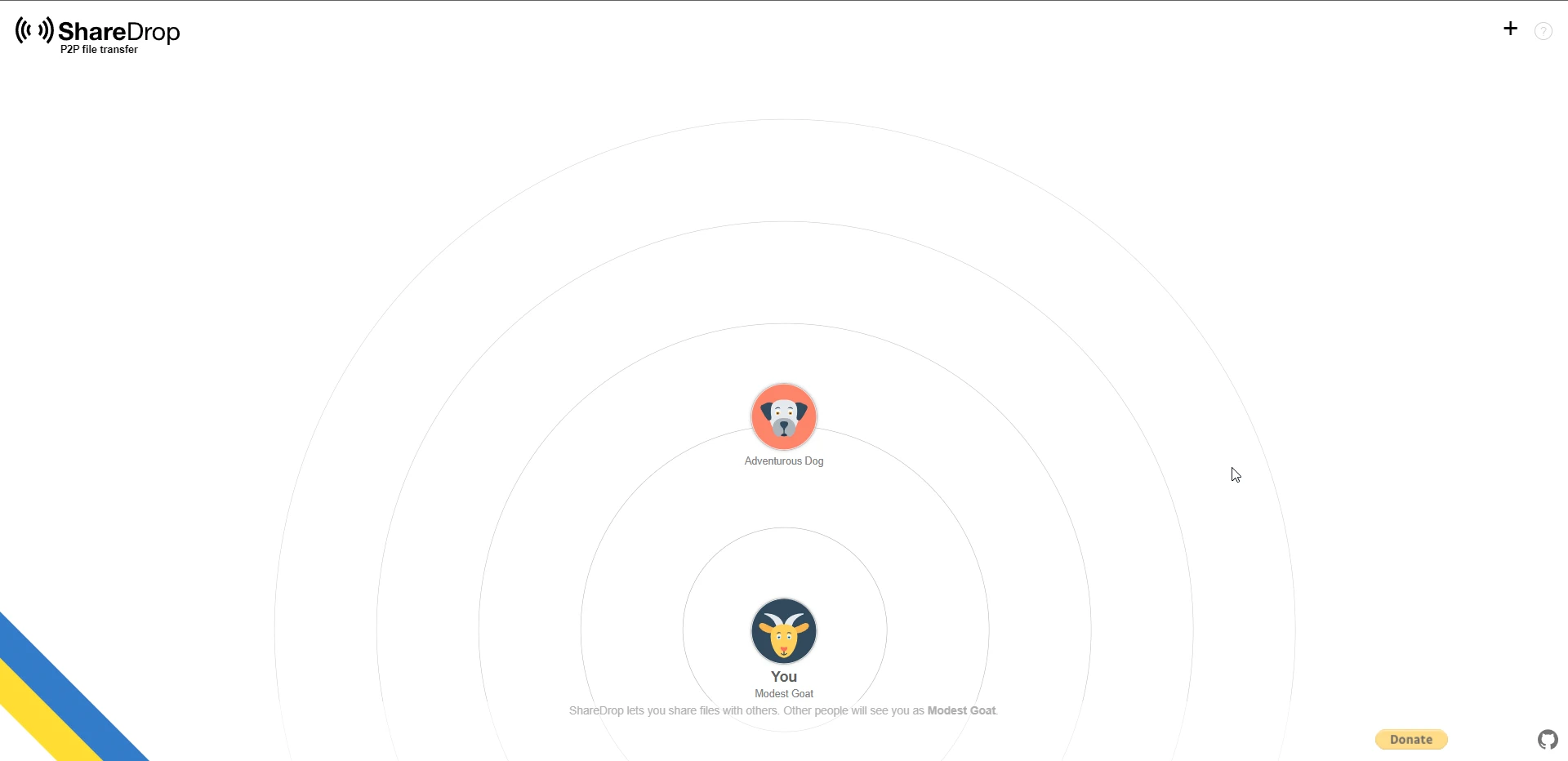 Device 2: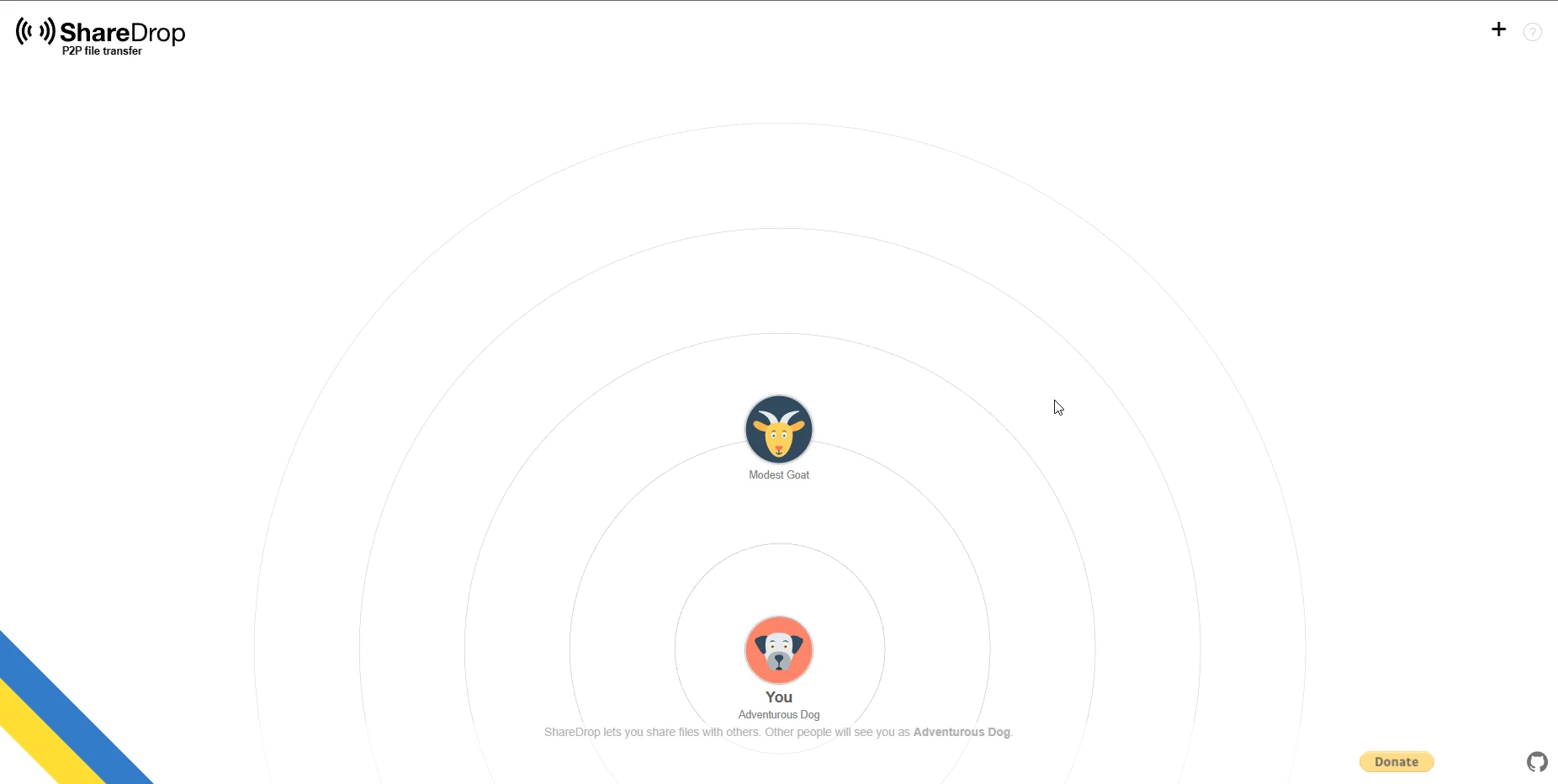 3. Now your session will get a cool and unique name, this is to differentiate between your devices on the same network.
4. From here you can send any file type. You can just click on the username you want to share files with, this will open your operating system's explorer window, simply browse your file and click open.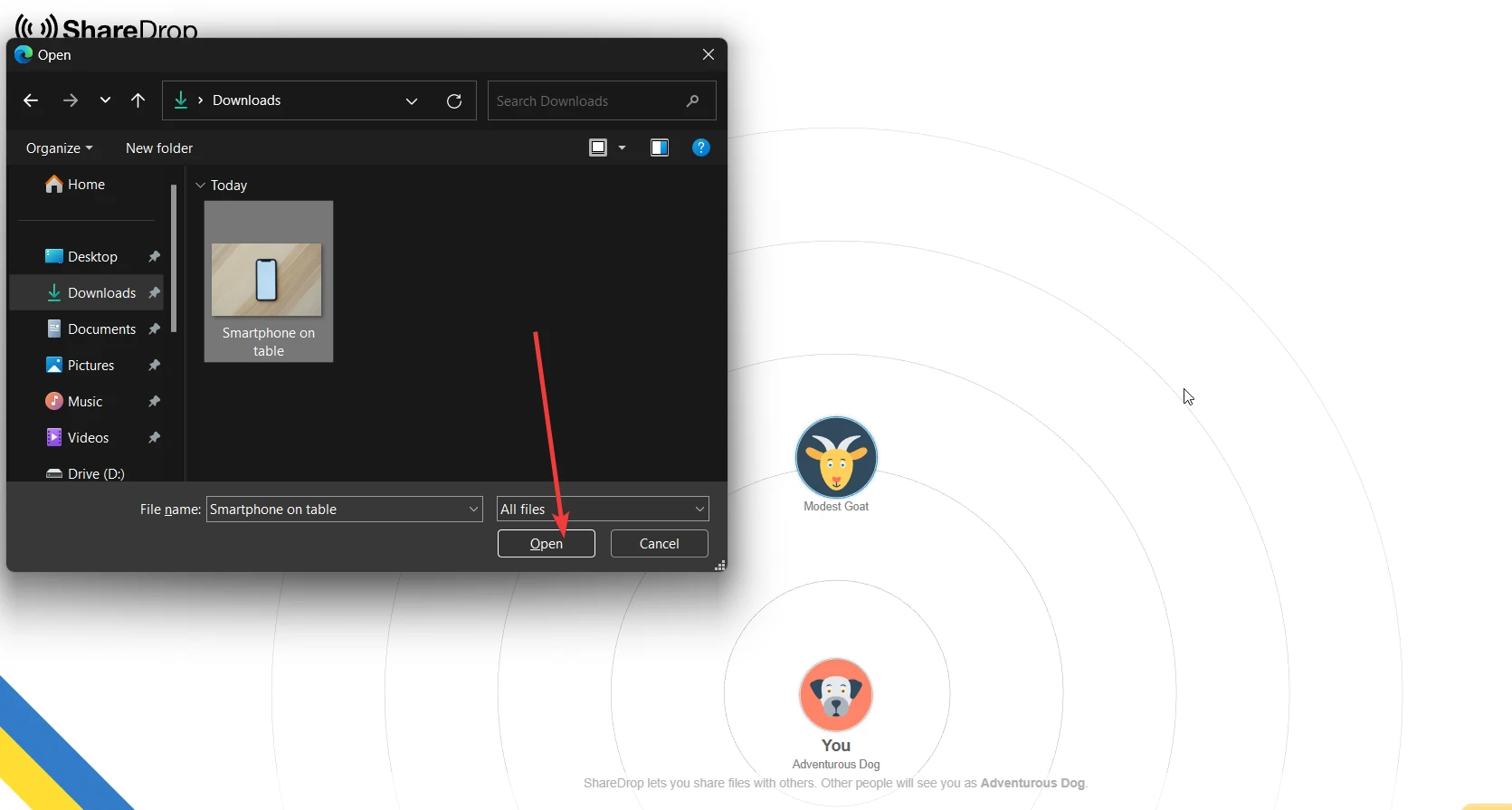 5. Now just click "Send" or you can click "Cancel" if you regret your selection.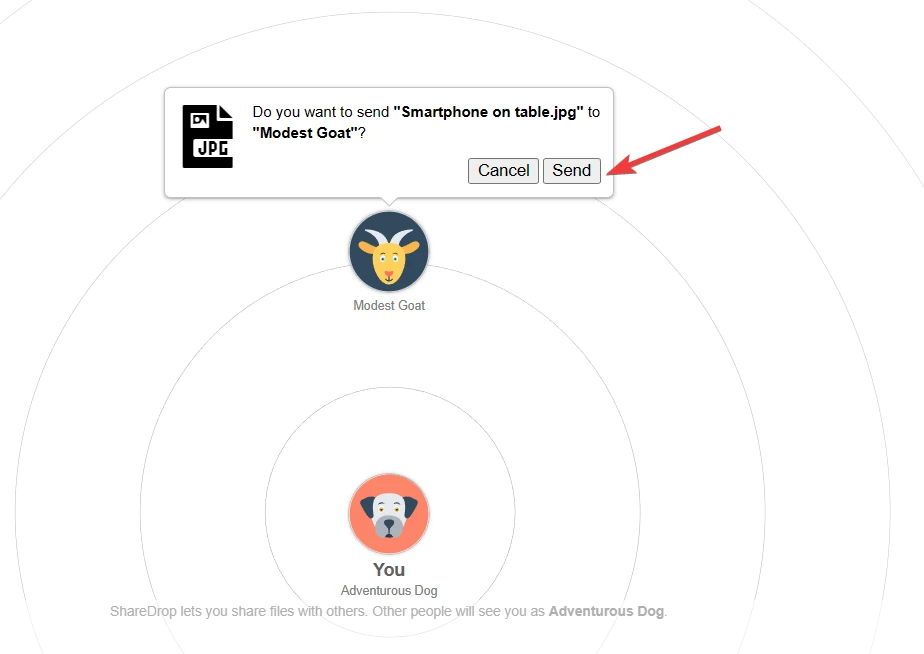 6. And once you select the files, they will automatically be sent and you'll receive a pop-up on the receiver's device to either safely "Decline" or "Save" the file.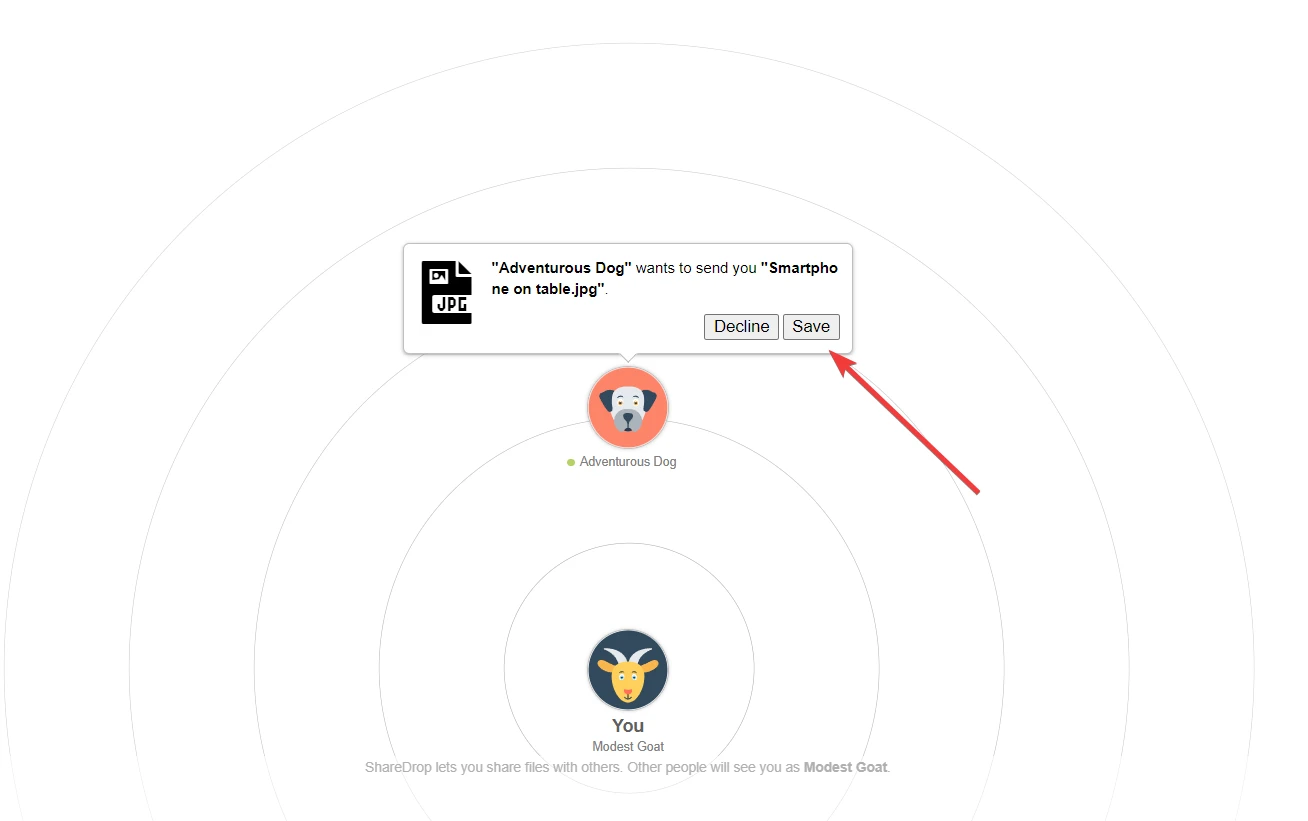 In case, sharedrop.io doesn't work for you can try running snapdrop.net which works the same way.
And you just sent your file within seconds by just following the simple steps!
FAQs
Is Sharedrop.io safe?
Yes, Sharedrop.io is a 100% safe and secure, open-source method to transfer files between your devices. It uses technology like WebRTC to transfer your files. Your files never leave the browser and are not uploaded to any external servers.
Is Sharedrop.io not working?
If Sharedrop.io is not working, try using the website in the guest mode of your browser if it still doesn't work there is a chance that your firewall might be blocking the connection, try setting up a  whitelist for Sharedrop in your windows firewall, and your rougher firewall and last thing go to isitdownrightnow.com and past URL of shaedrop io and check if website is up or down.