5 Best Open Source Video Editing Software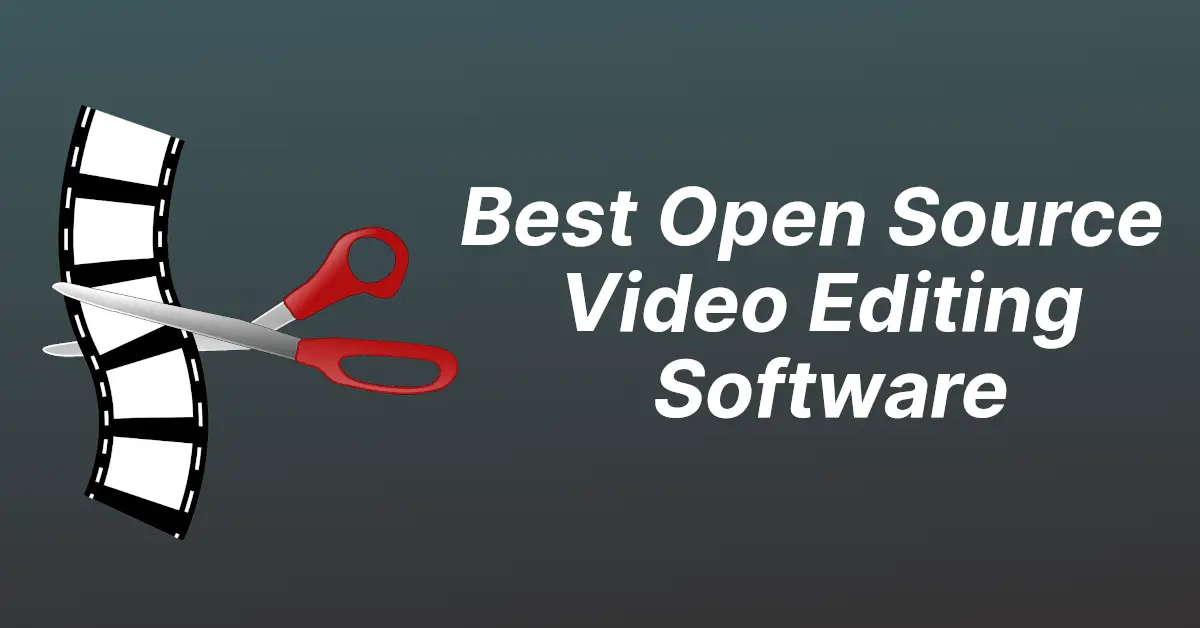 In this article, we will be listing the 5 best open source video editing software to edit videos with ease.
1. Olive Video Editor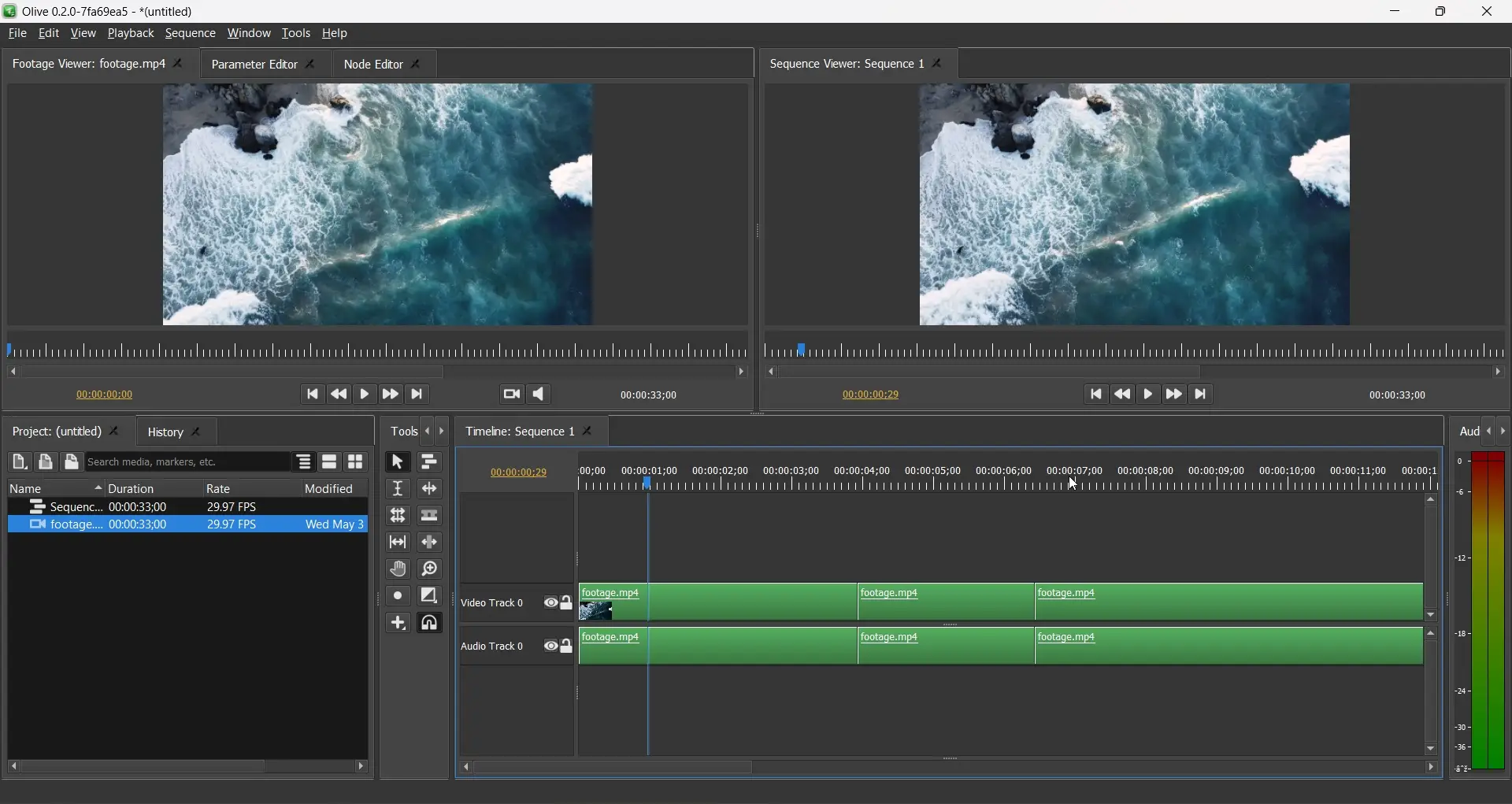 The editing program is very lightweight and user-friendly for beginners. You must have basic ideas of using an editor before you start using this software.
In addition, it allows the users to directly record audio within the editor to perform voice-over and do other stuff, it can even add and edit multiple video/audio tracks in the timeline.
If you are searching for a good enough editor to run your socials with basic tweaks and transitions then this is perfect for you. It is available for Mac, Windows and Linux users as of now.
Check Out Olive Video Editor
2. Kdenlive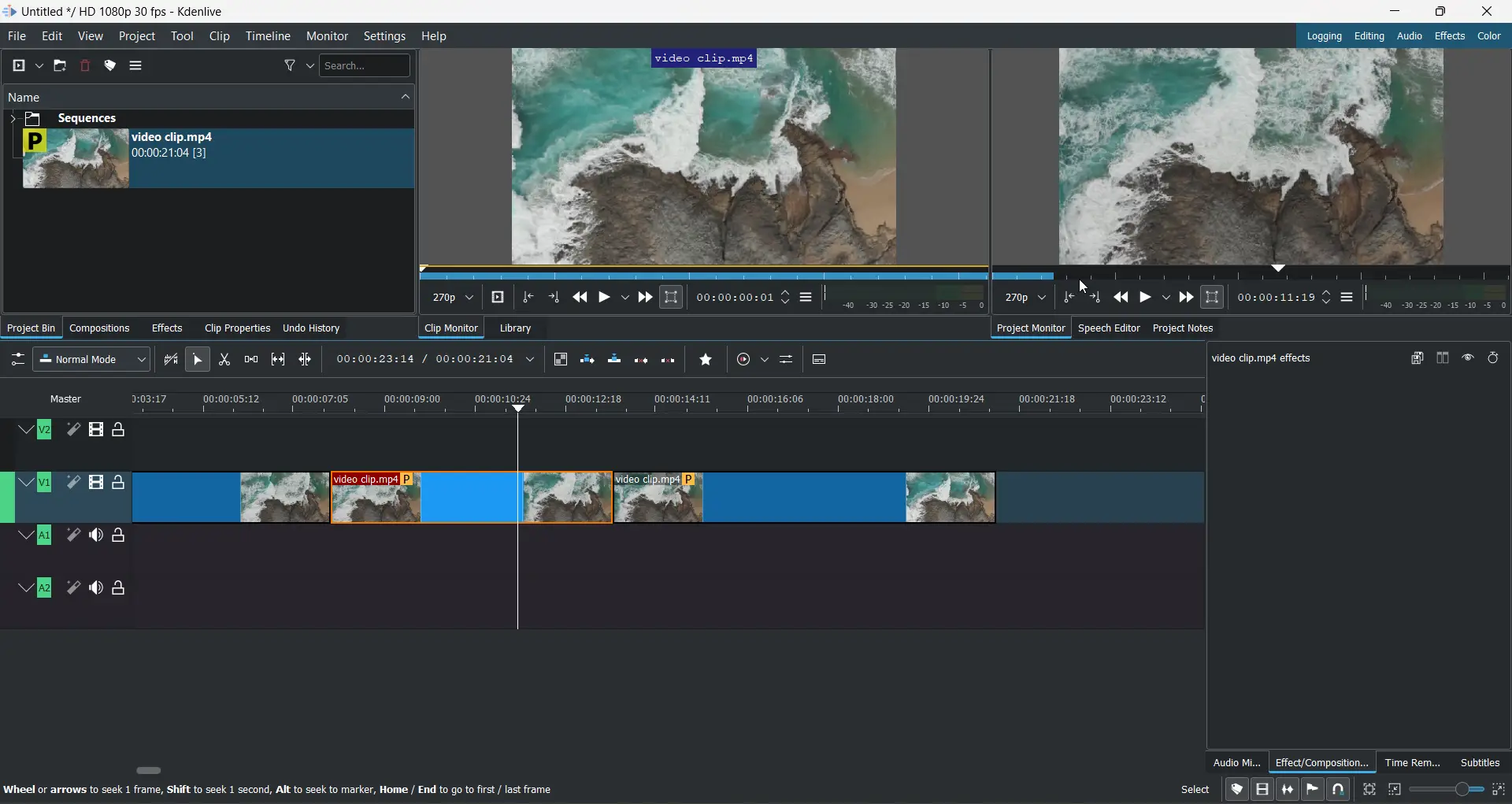 Kdenlive uses few resources while still offering powerful features. It has around 70+ different audio effects, and supports multiple track handling be it audio or video. It has 5 different kinds of workspace i.e. Audio, Effects, Logging, Color and Editing, each one of them has different timelines.
In addition, it creates a proxy (In simple terms It is a lower resolution video file used only for editing) so you can edit your videos without any lag or performance issues, and when you render your video, it uses original, higher quality video clips.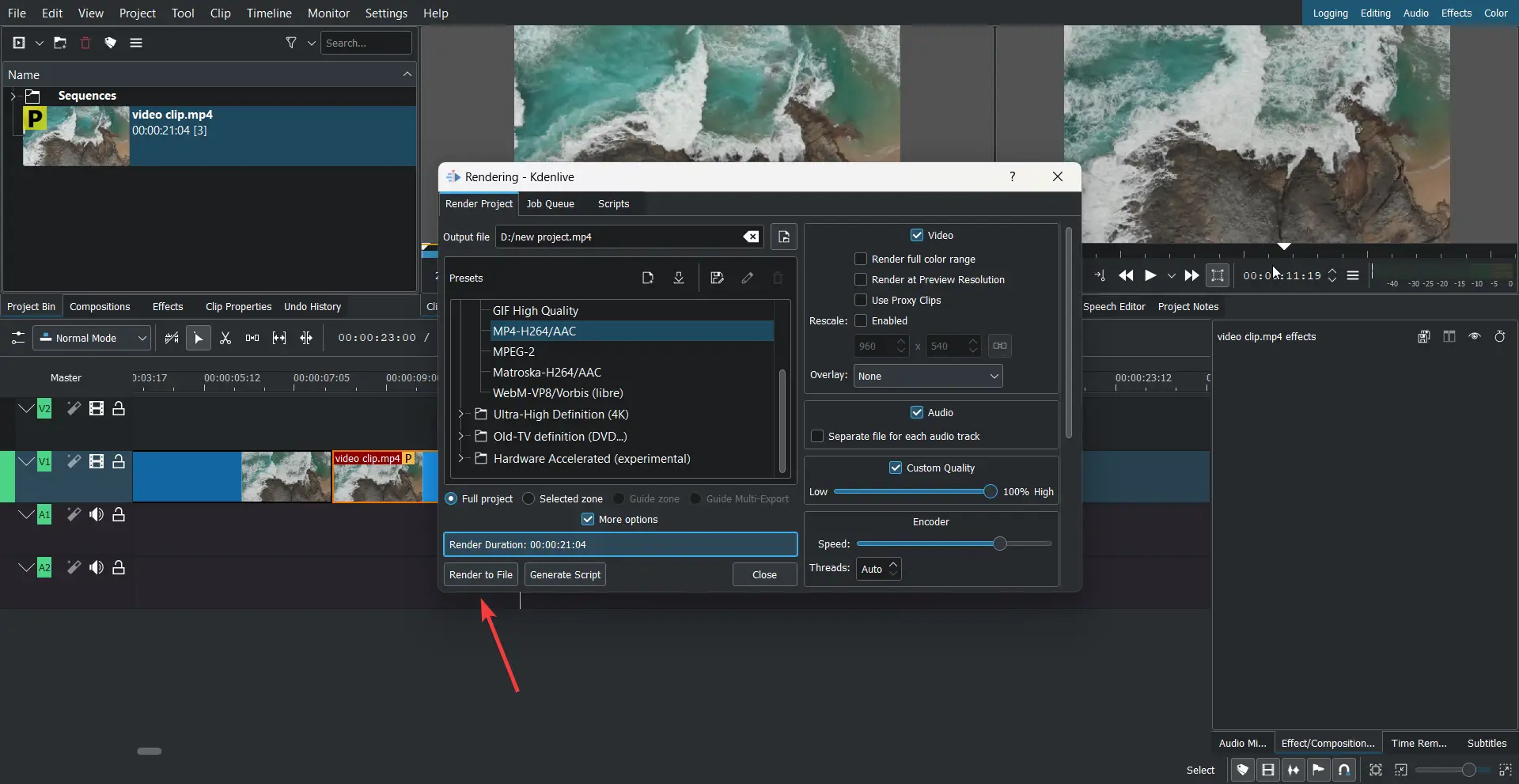 Check Out Kdenlive
3. OpenShot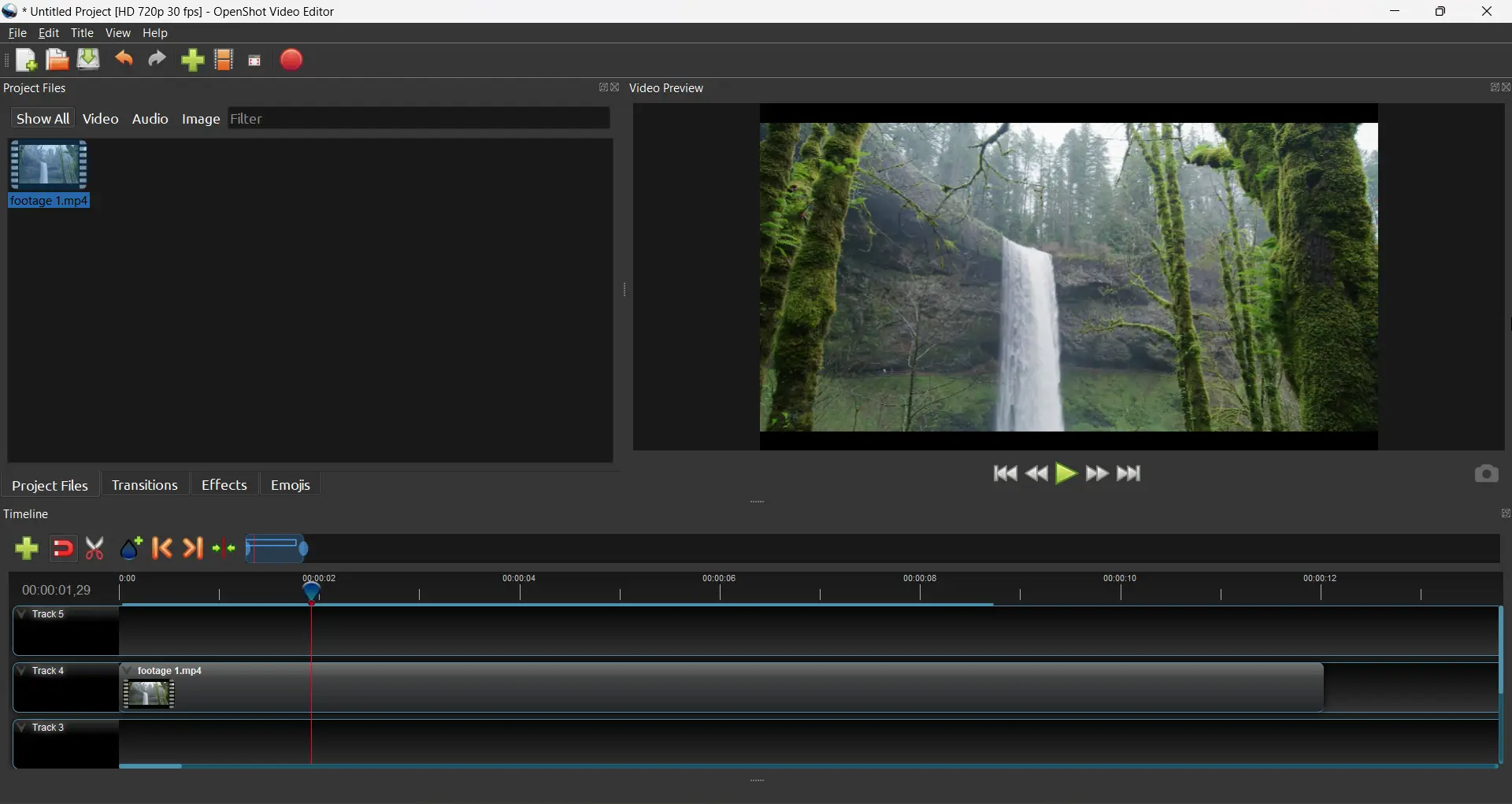 It comes with a modern approach to its UI i.e. quite simple and easy to use and gets the job done without any complexities. 
It has plenty of graphic effects and animations, unlike other editors in the market OpenShot tends to get updates frequently and address the bugs and issues with the software more often.  We would recommend it for the newbies who have just begun editing videos.
Check Out OpenShot
4. Shotcut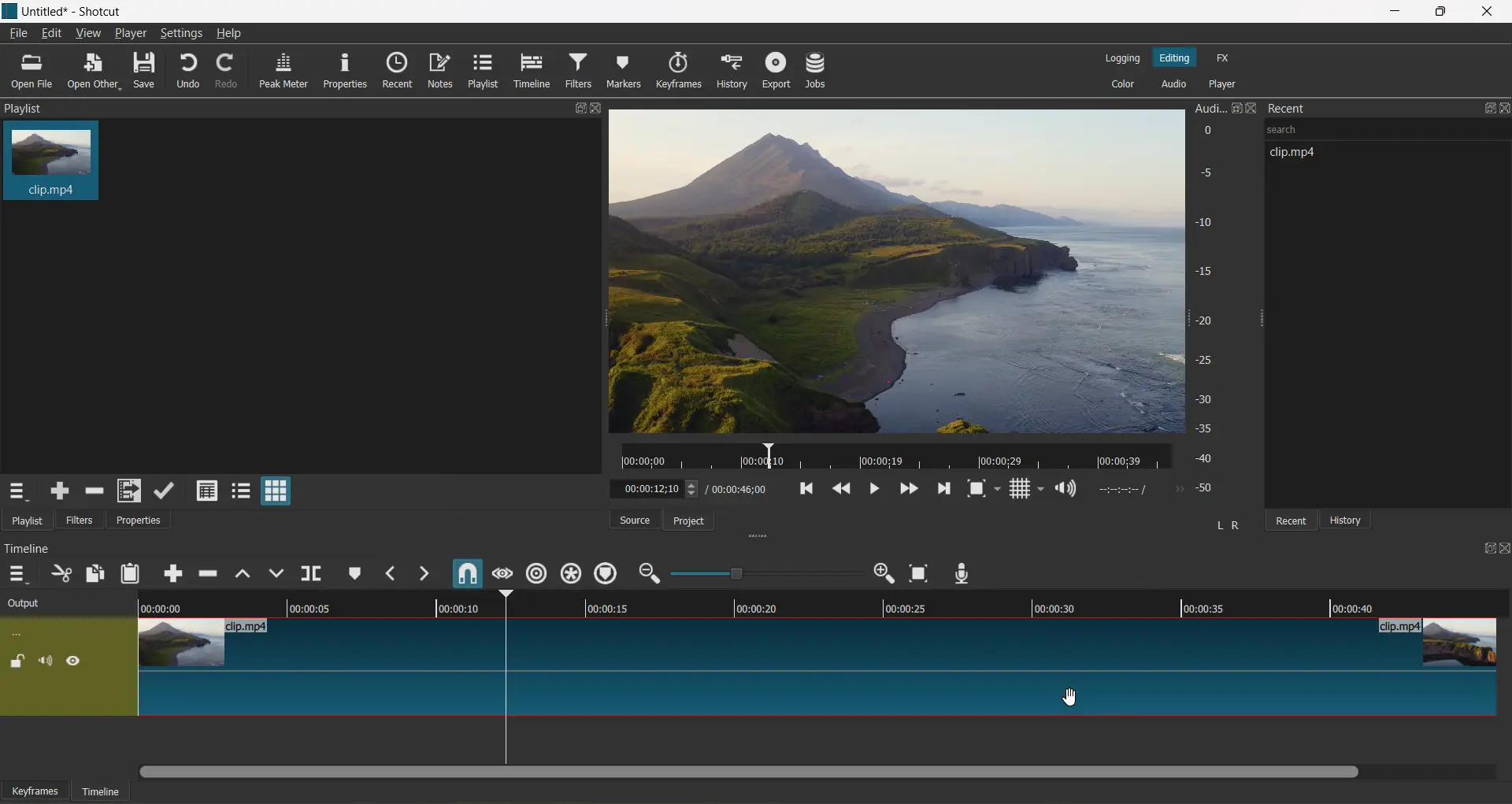 Shotcut is one of the lightest video editing software one can have. An i3 processor with 4GB RAM can easily run this software without a doubt. It supports editing of mono audio, stereo as well as 5.1 surround sound. In addition, it can export a video file with a maximum resolution of 4k 60fps which is amazing for such a small-sized software.
Check Out Shotcut
5. Blender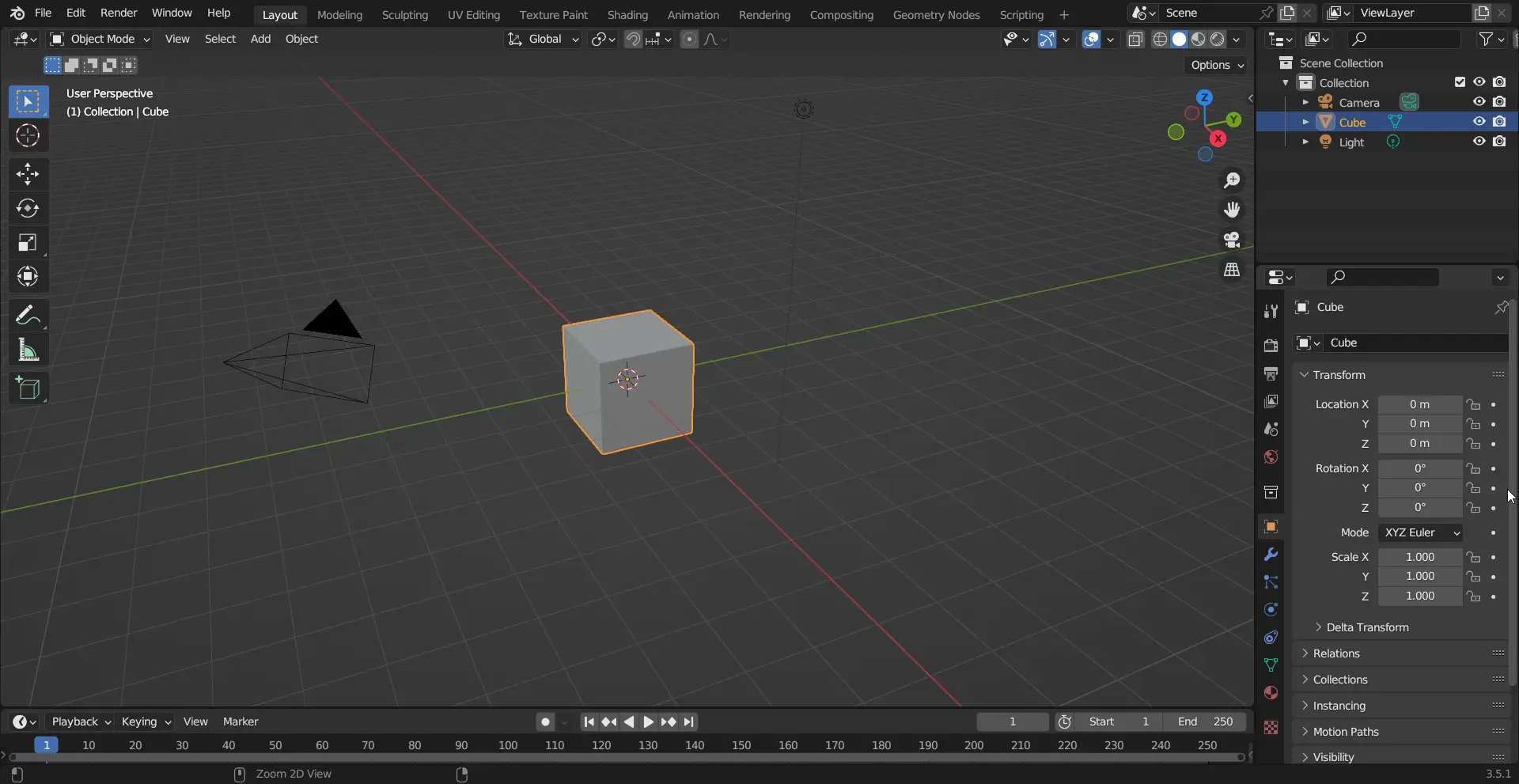 Blender is one of the software that is good at multiple things at a time. It begins with the editing of video files and goes all the way to animations and 3D sculpting or modelling. 
Although, with great features, comes great complexities and it is not at all easy to learn. we would call it more of a 3D creation software than an editor. There's no doubt that one can edit videos with crazy 3D/2D effects with self-created animations/effects and so on. 
To edit video, go to File, then select Video Editing, and then import your footage.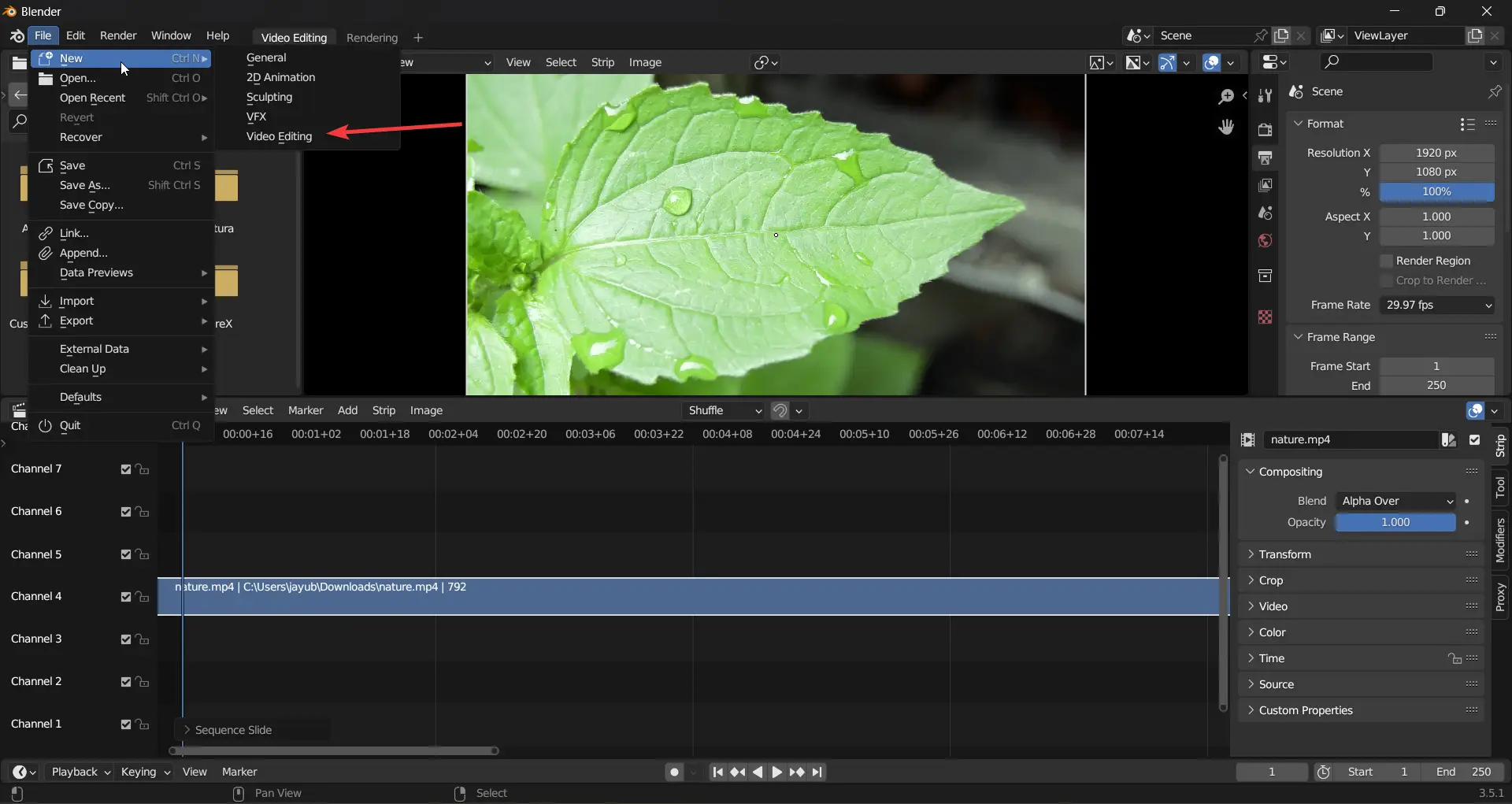 we would suggest it to those who like to mix things up with animations and 3D models in their videos. However, if you are a newbie do not start with this software. 
Check Out Blender
FAQs
Which is the easiest software to edit videos?
From this particular list, it has to be OpenShot or Olive Video Editor, it is a complete beginner's editor with almost all the required features to edit and export a good video file. but if you want more feature rich software then you can try Kdenlive.
How do beginners learn video editing?
All you have to do is, pick a comfortable editor, get used to it and then move on to the next level by beginning to use a complex editor but with tutorials otherwise, you might get lost.