How to Enable Picture In Picture Mode In Chrome & Other Browsers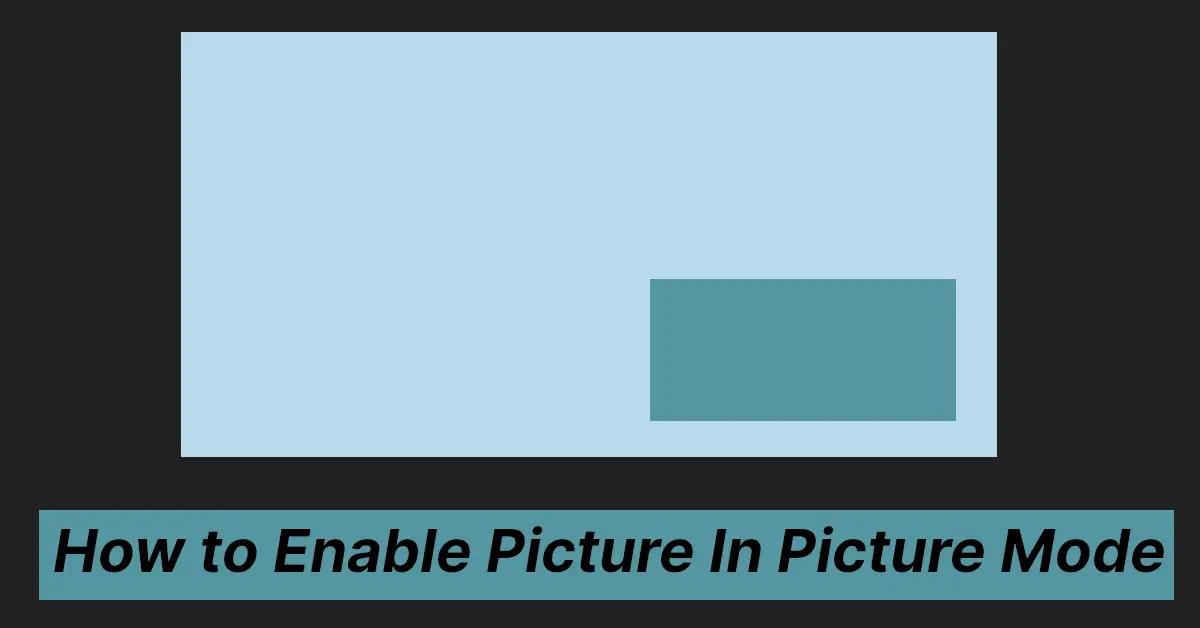 Want to carry on with your work while even not wanting to miss out on your favorite show playing in your browser? In this case, playing your show in Picture-in-Picture mode might be the best option! As you know, Google officially created a tool to do the same.
So in this article, we'll be sharing a full guide on using picture and picture mode in Google Chrome. So, open your Google Chrome Browser on your PC but this method also works on other browsers as well like opera, microdot edge as well.
What Is Picture in Picture Mode?
Before enabling picture and picture mode, you need to know what is even Picture and Picture mode.
Pictures in picture mode also known as pip is a multitasking feature that allows you to play a video in a small mini window which always stays on top of your screen so that you can use it on top of your other apps as well.
Installing The PIP Browser-Extension
First, you need to install Picture-in-Picture Extension just like you install any other browser extension from the Chrome web Store.

For convenience, you can pin it on the top of the toolbar for easier access, though it is completely optional.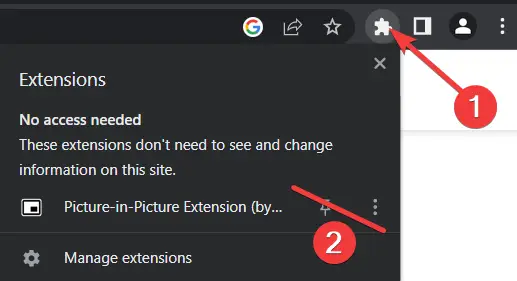 Using The PIP Mode In Chrome
Now once you install the extensions from the above link, it's just easy now. Just play the video on the current tab of the browser and just click on that "Picture-in-Picture Extension (by Google)" extension we just installed, and your video should pop up immediately in a new mini window now.
 Now you can move this window around, resize it, play, and pause the video. You can even switch apps but your video will continue to play in the mini pop-up form on the top of your screen.
And for the best, it not only works for YouTube but also for all the sites which offer video playback like Hotstar, Netflix, Sony Liv, etc basically video playing inside of your browser.
When you are done you can click on "Back to tab" or "x" to get out.
And now you know the best way to enjoy your favorite video while using other apps using PIP windows. You can also install this extension on other Chrome-based browsers.