What is Widevine Certification: L1, L2 & L3 Explained
Whenever you use any Media Streaming service like Netflix, Amazon Prime Video, Disney+ Hotstar, or any other OTT platform, you get to hear the term 'Widevine Certification' like there is mentioned Widevine: L1, L2, or L3. Here we will be discussing all these terms related to widevine certification.
What is Widevine Certification?
Widevine is a Digital Right Management (DRM) standard that is a way to prevent video streaming content from being copied and redistributed and it is used by all the OTT platforms like Netflix, Amazon Prime and Disney+ Hotstar.
How to Check the WideVine Level in Android Device
To check the Widevine Certification level on your android device, you have to download the DRM Info app from the google play store. 
After downloading, open the app and scroll down to the Widevine CDM section, the Widevine level mentioned in Security Level. Here CDM Stand for Content Decryption Module.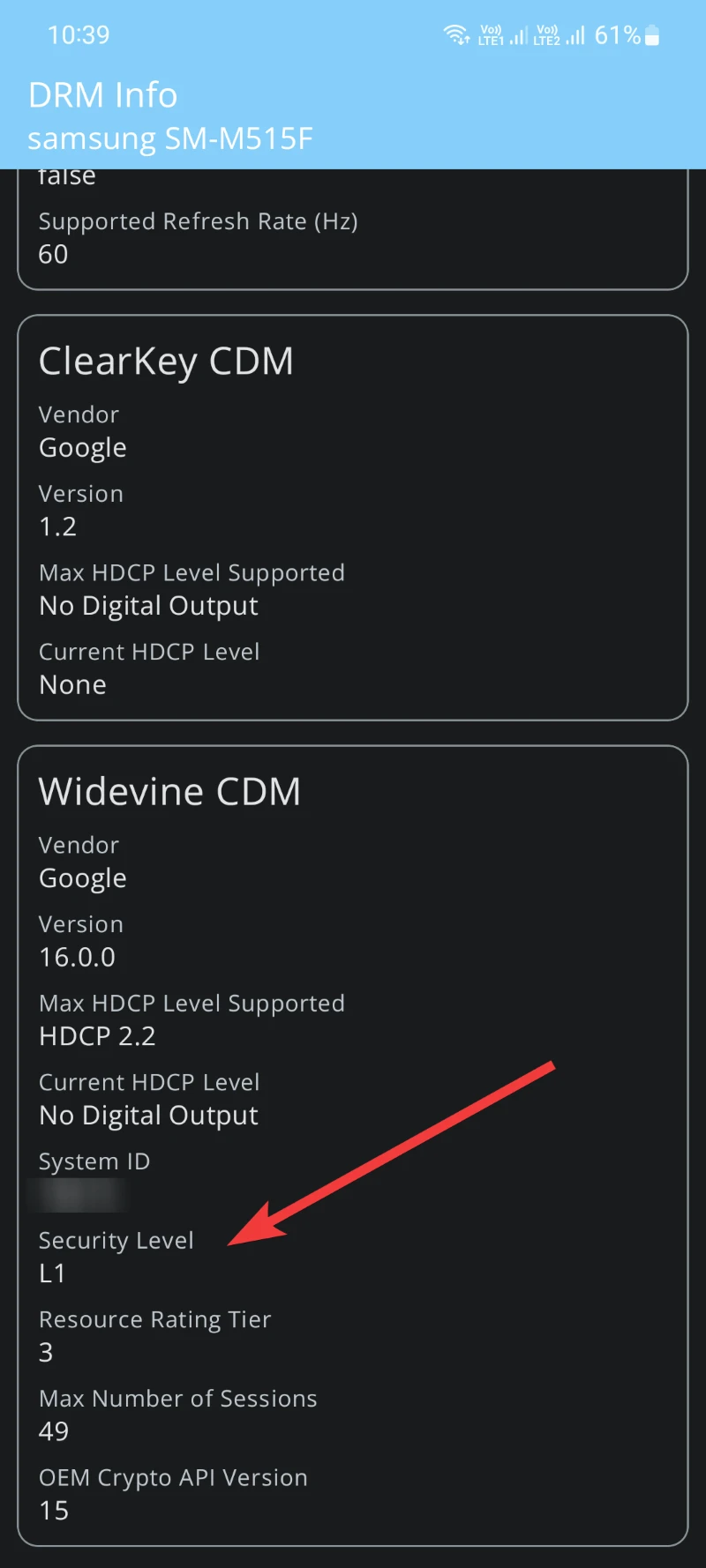 Difference Between Widevine L1, L2, and L3
| Certification Level | Widevine L1 | Widevine L2 | Widevine L3 |
| --- | --- | --- | --- |
| Video Quality | Able to play videos at the highest possible resolution | Up to 540p | Up to 480p |
| Video Processing | Video decryption and processing and Dedicated hardware | Software-based video processing or dedicated video hardware | Software-based DRM |
| Trusted Execution Environment (TEE) | Trusted Execution Environment in devices that support | Have Trusted Execution Environment | No Trusted Execution Environment |
| Certification Level | Highest level certification | Second level certification | Most basic certification |
Who Provides Widevine Certificate to Smartphones?
There is a Certified Widevine Implementation Partner (CWIP) program in which highly proficient partners include companies or individuals allowed to install and configure Widevine systems for their clients.
Firstly the partner tests and then according to the results and device they decide to certify it with L1, L2, or L3.
There are many partners of Widevine which are mentioned on their website. You also can be a partner, for that you just need to apply on their website and then training will be given to you then you also can be a partner.
How to Enable Widevine in Chrome & Other Browsers
For enabling widevine in your browser you just need to follow the following steps.
For Chrome:
1. Open Google Chrome and update it then go to the address bar.
2. Paste this: chrome://components/  and press enter.
3. Check there for Widevine Content Decryption Module
4. Click on Check For Update button.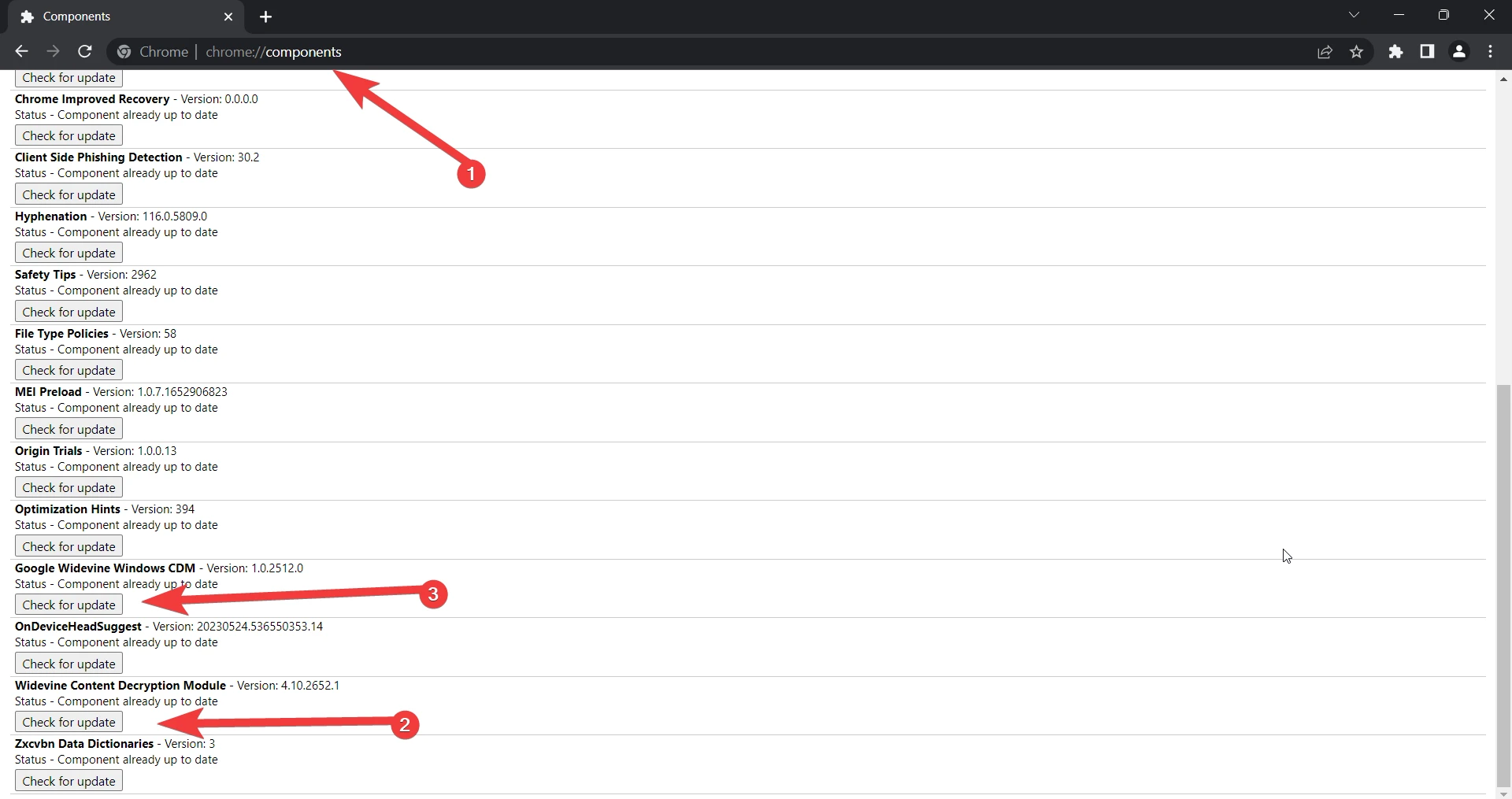 After all this Widevine will successfully get enabled or updated in Chrome.
For the Brave Browser:
Paste this in the address bar: brave://settings/extensions and find the Widevine extension. Simply enable it and restart browser.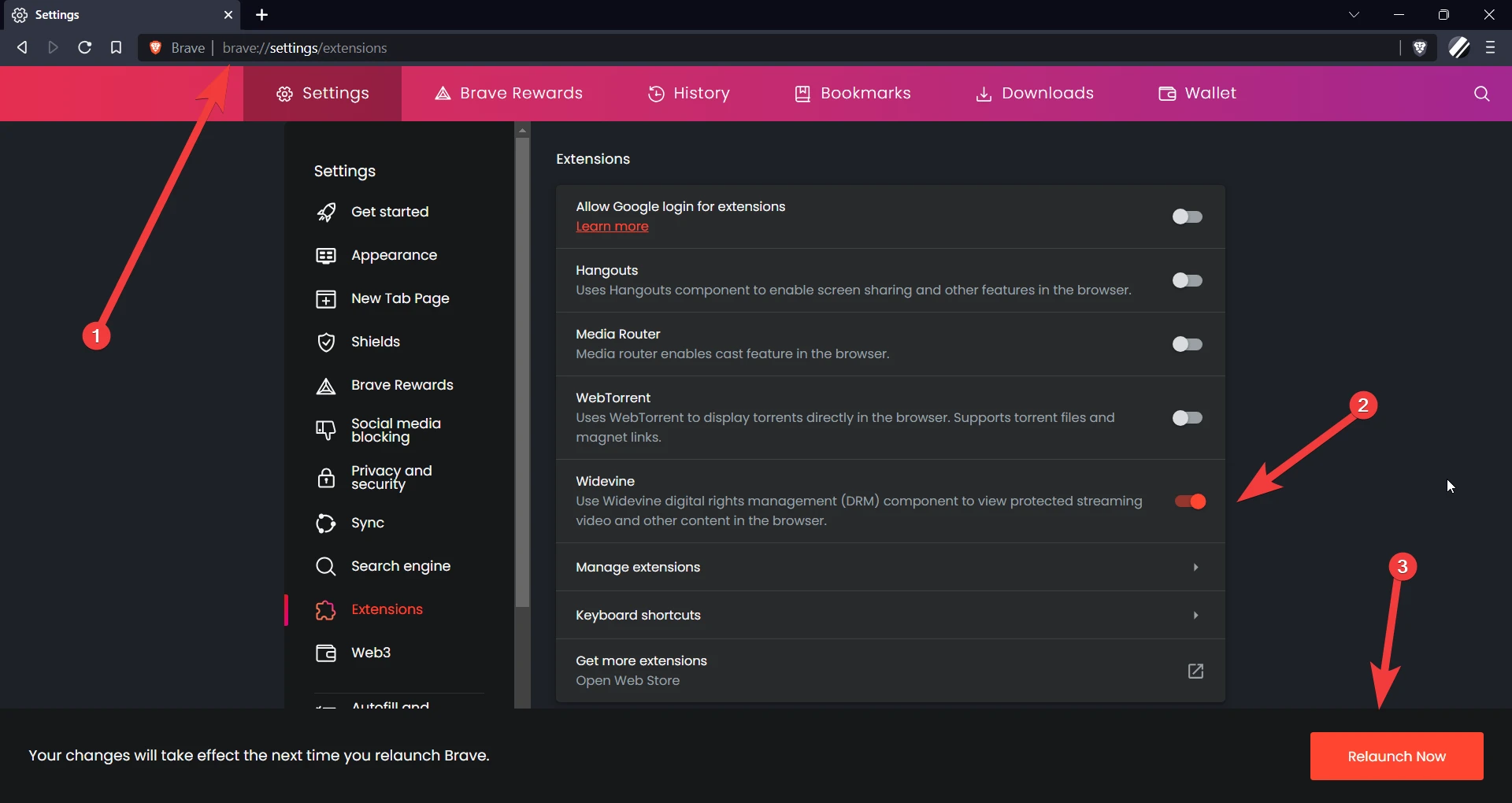 For Microsoft Edge:
Paste this in the URL bar: edge://flags/ then search for Widevine, set it to enabled, and restart the Edge browser.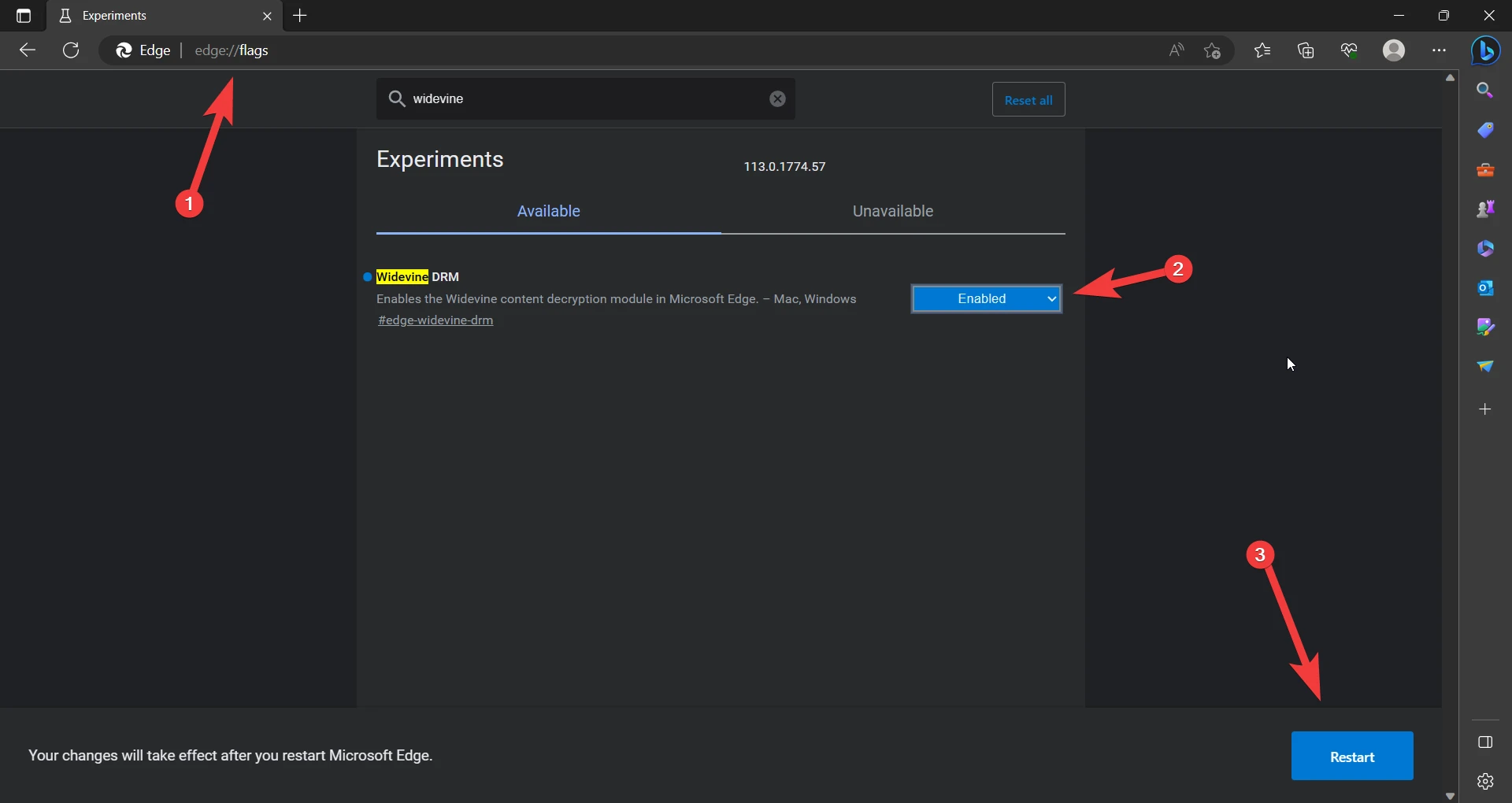 If Device Is L1 Certified but You Are Not Able to Stream 1080p or Higher Quality Videos
Make sure that your internet speed is well and good according to recommended internet speed by the platform. There must be an internet speed of at least 3 Mbps for up to 720p video, at least 5 Mbps for 1080p, and 15-25 Mbps for 4k videos.
Or,
There might be limitations by the streaming platforms like they offer different streaming qualities according to subscription plans. You can check this when you buy any plan on the platform.
For streaming 1080p videos, You must have to make sure that your plan includes 1080p streaming quality, at least 5 Mbps of internet speed, and also that you have set the video quality to High.