4 Ways to Fix Lenovo Vantage Not Opening in Windows Laptop
If you own a Lenovo laptop and are experiencing "Lenovo Vantage Not Opening or Working Issue on Windows Laptop or PC," this post will show you 4 ways fix this issue.
Way 1: Uninstall & Reinstall Method
1. Press the Windows key, then search for Add or remove programs.
2. Search "Lenovo Vantage" and remove both software. Restart your laptop.
3. Next, find Lenovo Vantage on the Microsoft store and install it.
4. Now try to start the Lenovo vantage. Hopefully, this will solve your issue.
Way 2: Repair & Reset Lenovo Vantage
1. Press the Windows key to launch Windows search, then type in "Lenovo vantage" and go to "app settings."
2. First, select the option to terminate.
3. Now, click the repair button and attempt to launch the Lenovo vantage software.
4. If it doesn't work, go back to the previous selection and click the reset button.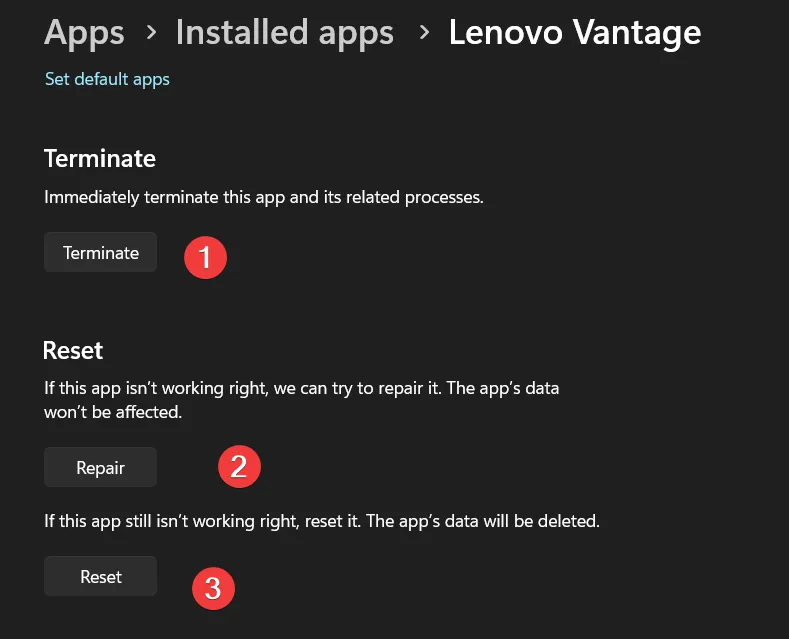 Way 3: Clear Cache Of Windows Store
Go to the start menu and type "wsreset.exe," then select the run command option.
It clears the cache of the Windows Store, after which you can restart your laptop and check your issue.
Way 4: Revert Back to the Previous Windows Update
1. Sometimes the most latest Windows update causes this issue, therefore search for "Uninstall Updates" and select that option.
2. Check the installed date and delete the most current update, then restart your laptop and see if your Lenovo vantage is open or not.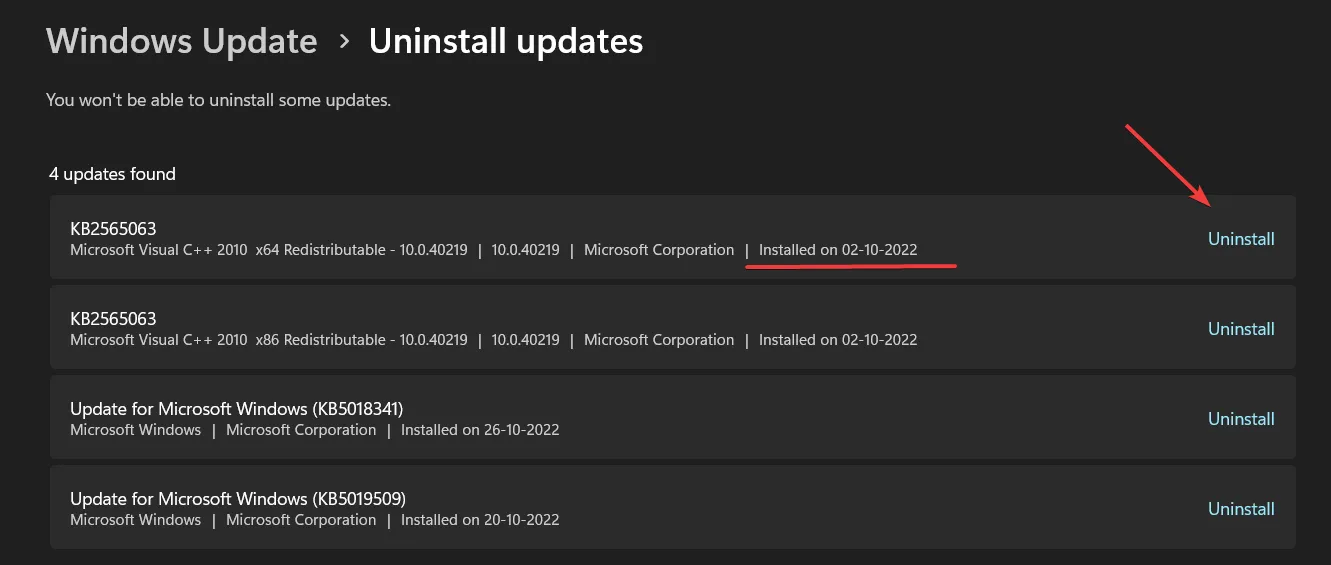 All of these are possible solutions to this problem. I hope the suggestions above were helpful; if you are still having problems, please leave a comment below.