Simple Way to Import Audio From Video in Audacity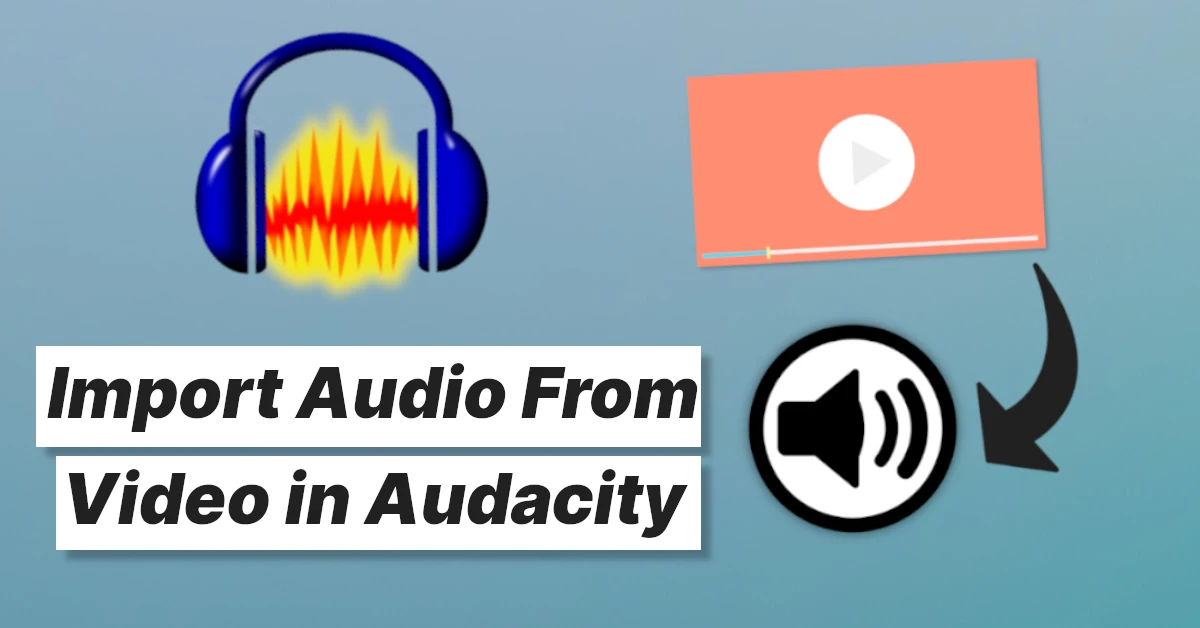 Do you use Audacity for editing your audio and sometimes you want to import audio from a video then you visited the very right article where we will discuss a easy to understand and simple way to do this.
Firstly make sure that you are using the latest version of Audacity, if not then download the latest version first, because the older version may make issues with the required library installation.
Installing FFmpeg library
We need the FFmpeg library to import audio from video in Audacity.
1. Go to the FFmpeg Installer page.
2. Download FFmpeg Installer as per your system.
3. Now go to the download destination and run the installer program and simply install it to your system.
Locate FFmpeg Library Manually
After following above steps, If installing FFmpeg library does not work for you, then you can locate it manually by following these steps:
1. Open Audacity.
2. From the top ribbon, click on Edit, then click on Preferences, or Press CTRL+P.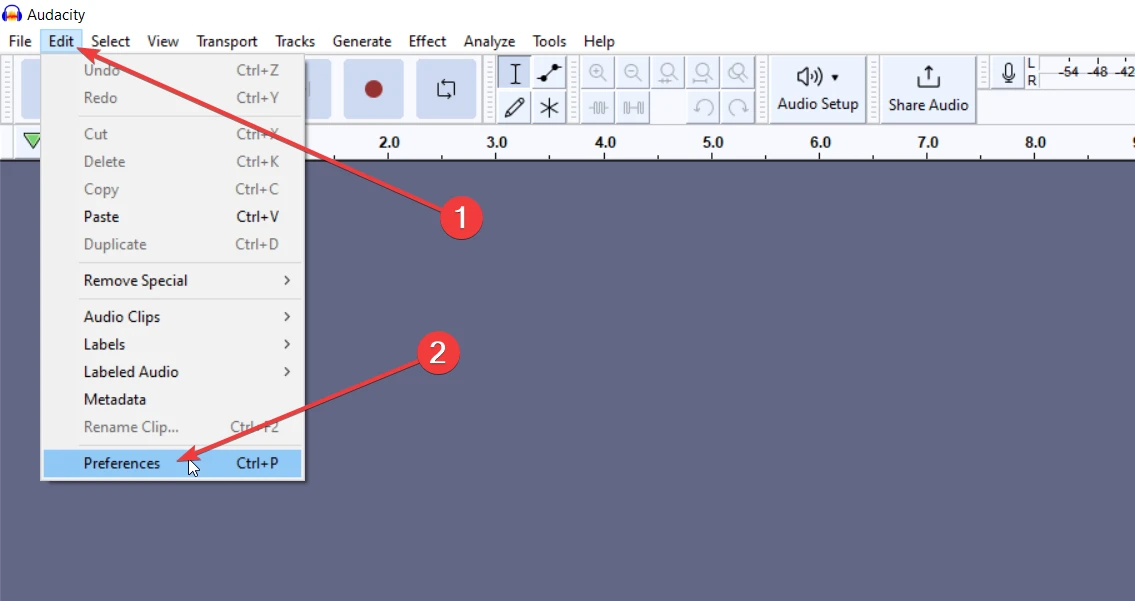 3. Click on Libraries from the sidebar, then click on Locate.
4. If this message appears, then you don't need to locate the FFmpeg library because it is already detected by Audacity.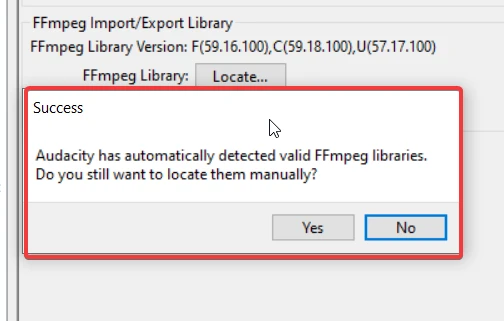 If this message doesn't appear, then follow the below steps:
5. Click on Browse and go to this path "C:\Program Files\FFmpeg for Audacity".
6. Select this "avformat-XX.dll" file. Note: Here in avformat-XX.dll, XX is the version, it may be different for older or newer versions. Here we have avformat-59.dll.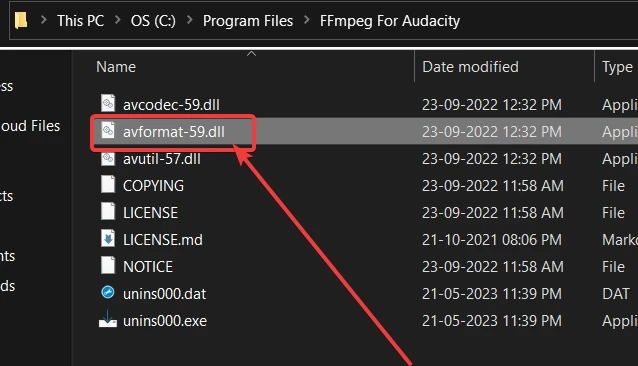 7. Restart Audacity.
After all these steps, you are able to import audio from video in Audacity.
Also Read: Fixes For Audacity Not Playing Sound Through Headphones in Windows
Importing Audio from Video in Audacity
1. Open Audacity
2. Click on File from the top ribbon.
3. Click on Open or Press CTRL+O.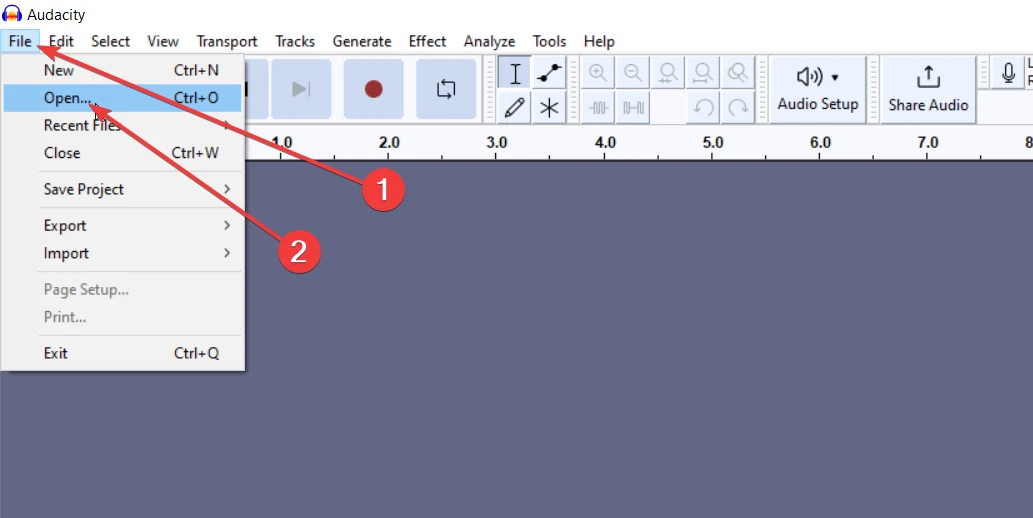 4. Browse and open the video file from which you want to import its audio.
Then you get to see that your audio will start importing from the video.
Or,
You can directly open Audacity and then drag and drop the video file in Audacity, and then you can see your audio will be imported.