What Is Android System WebView and Its Benefits?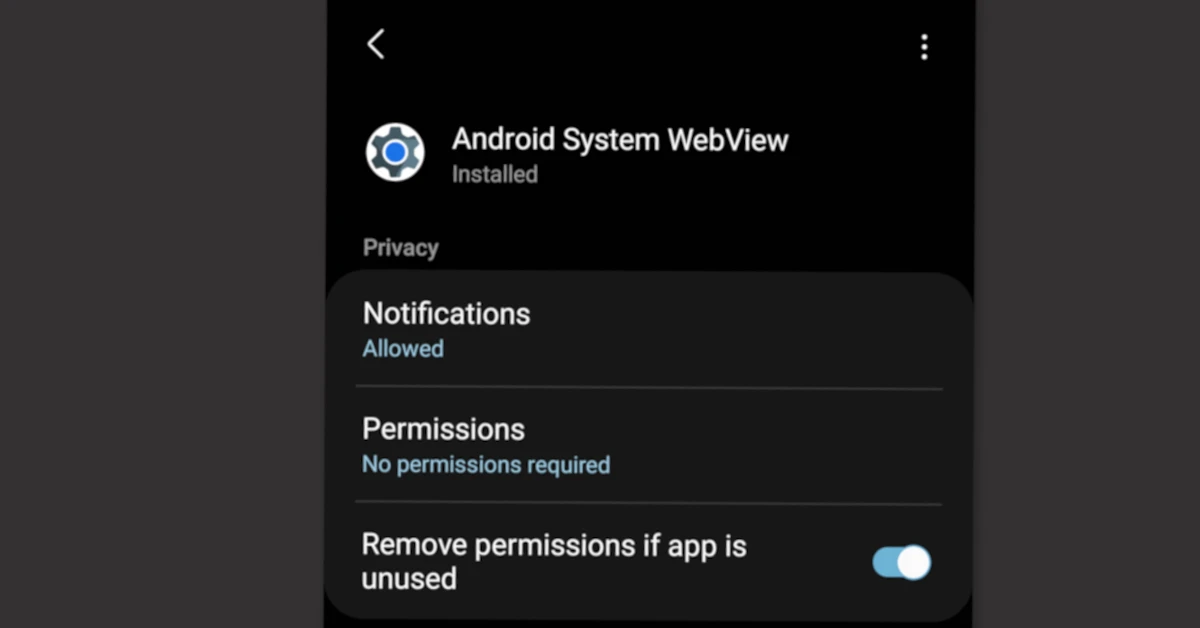 What Is Android System WebView?
Android System WebView is the official Google application that provides web viewing functions in an app. It allows any application to display a web page without switching to a web browser or a different application. It is based on Google Chrome and thanks to WebView that you can open web links in any application like Instagram without leaving it.
Can You Uninstall Android System WebView?
It is an Android system application so you cannot uninstall it like other apps. If you do, you will have issues with the running and functioning of apps and would eventually refuse to work. However, you can uninstall updates which will just roll back the app to an older version.
Android System WebView is a mandatory application for mobile devices having Android OS, it updates directly from the Google Play Store. Note that sometimes not updating Android System WebView can cause crashes in some of the applications. So first make sure that it is always up to date.
Why You Shouldn't Disable It?
Disabling it will only cause you more trouble and eventually degrade your experience with the smartphone. In addition, you won't be able to open an external link in-app; rather, you will be redirected to the browser, which somehow is time-consuming and takes a bit more resources.
Further, the dysfunctionalities of few system apps and even 3rd party apps are even possible when Android System WebView is disabled. So better to leave it enabled.
Benefits Of Android System WebView 
The first and foremost benefit is direct for the user i.e. one can access an external link or web page within an app without even accessing a proper browser.
Regularly updating Android System WebView keeps the user experience smooth and bug-free mostly in the 3rd party apps.
Overall, it will enhance the Android experience and make things easier for a regular user.
Conclusion
Therefore, above is a brief information on Android System WebView, its functionalities and further the Dos/Don'ts related to it. As it is one of the system apps, you should never try to disable the Android System WebView in any circumstances.