4 Best Apps to Show Internet Speed on Status Bar Of Android Phone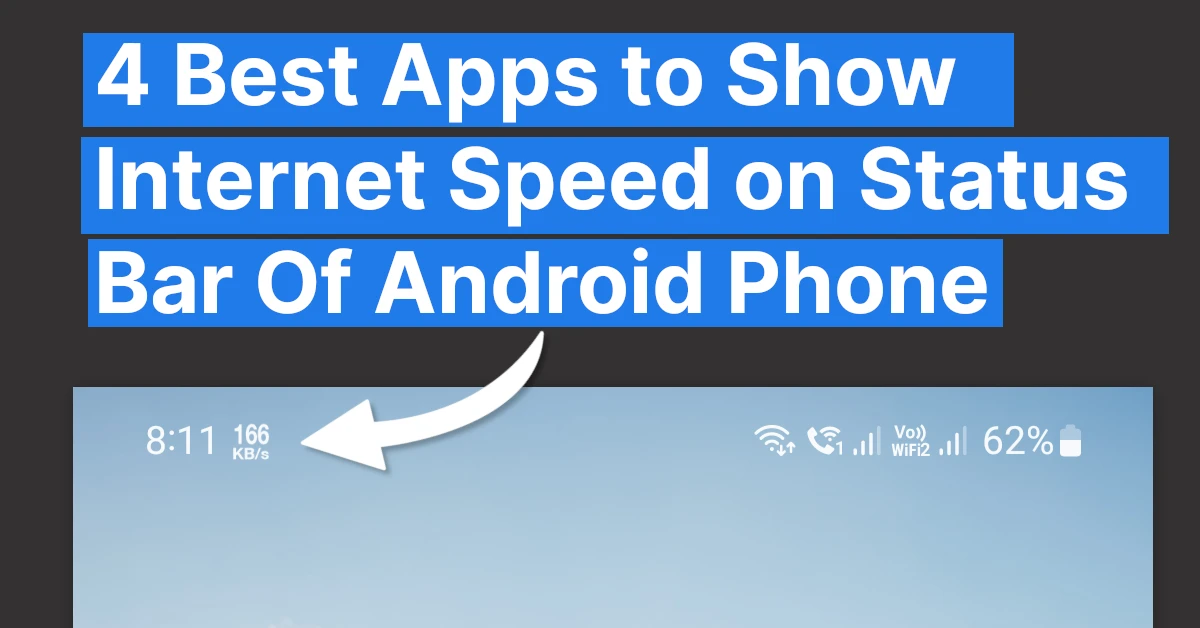 If you want to show your upload and download speed on the status bar on android phone then in this article we are going to tell you about 4 best apps.
Note: Before moving to apps, some smartphones provide an in-built feature to show internet speed. Simply go to the settings of your phone, search for connection speed, internet speed, etc., or go to the notifications option, and you will find an option to show speed on status bar. If you do not find anything like that then you can try the below apps:
1. Internet Speed Meter Lite
Internet Speed Meter Lite is an easy and useful app to keep track of your internet speed. It displays your internet speed in the status bar and shows data consumed in the notification bar. It also shows you the daily data traffic usage in the notification bar. It has separate stats for mobile and Wi-Fi Networks.
To Show Speed in status bar follow these steps:
1. Click on three lines and go to Preferences.

2. Enable Show Up/Down Speed option and it will show internet speed in status bar.

Additionally, in the notification area, it shows how much mobile data and WiFi data were used.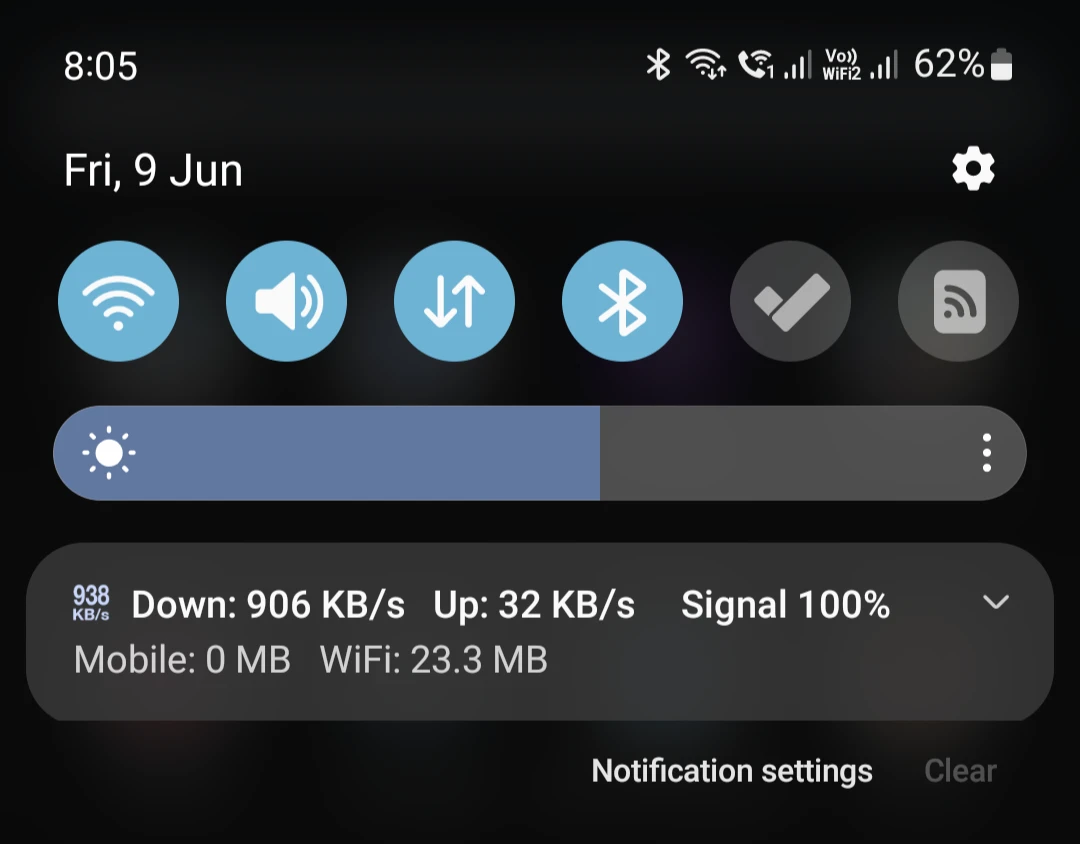 Check Out: Internet Speed Meter Lite
2. Live Net Speed Meter
Live Net Speed Meter is a very light app and it doesn't consume a significant amount of battery. It is a battery efficient app and doesn't occupy any significant storage space on your device.
Click on the three dots in this app and choose the "Live Speed Mode" option. You can choose to show total speed or upload/download speed.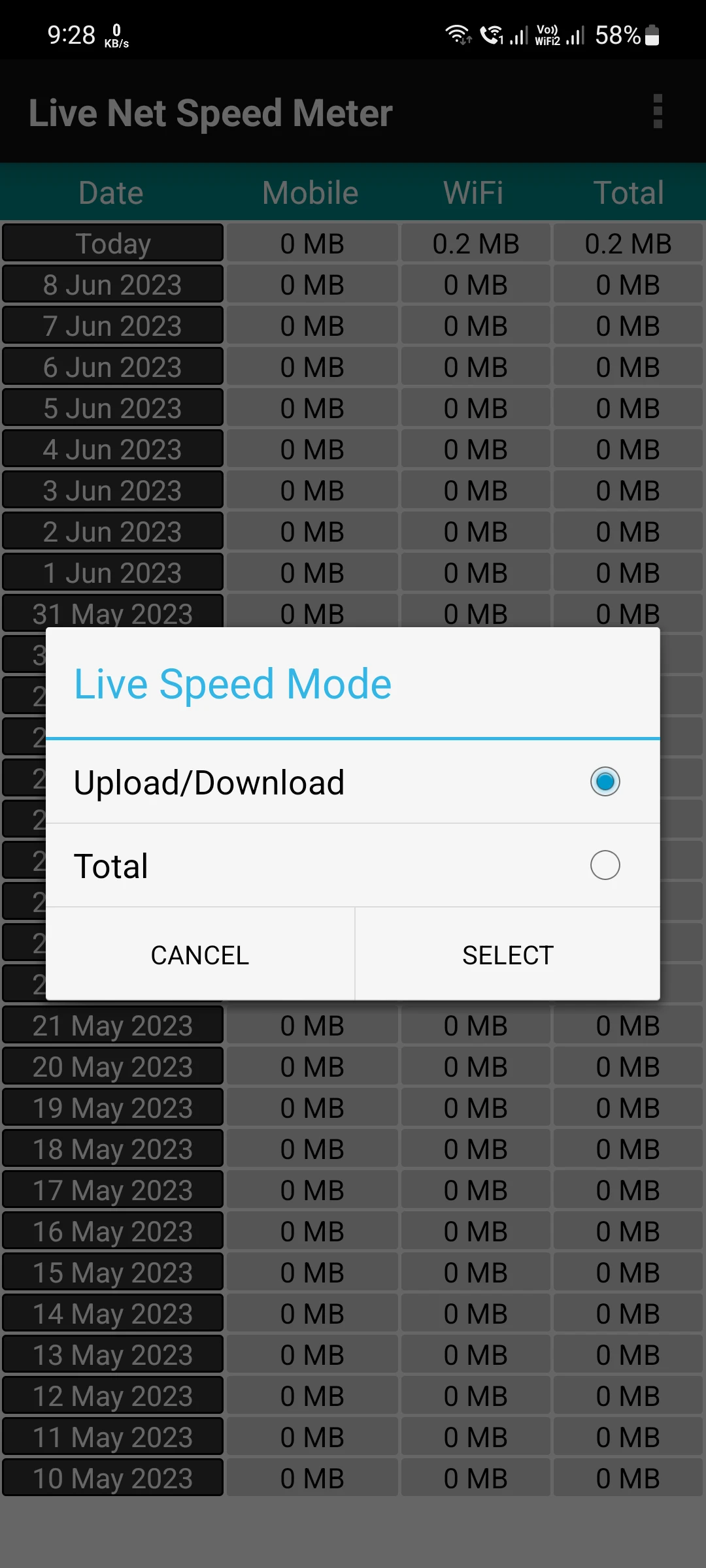 Check Out: Live Net Speed Meter
3. NetSpeed Indicator
Once you enable the indicator option in this app, it will show speed in the status bar as well as download and upload speeds in the notification bar too.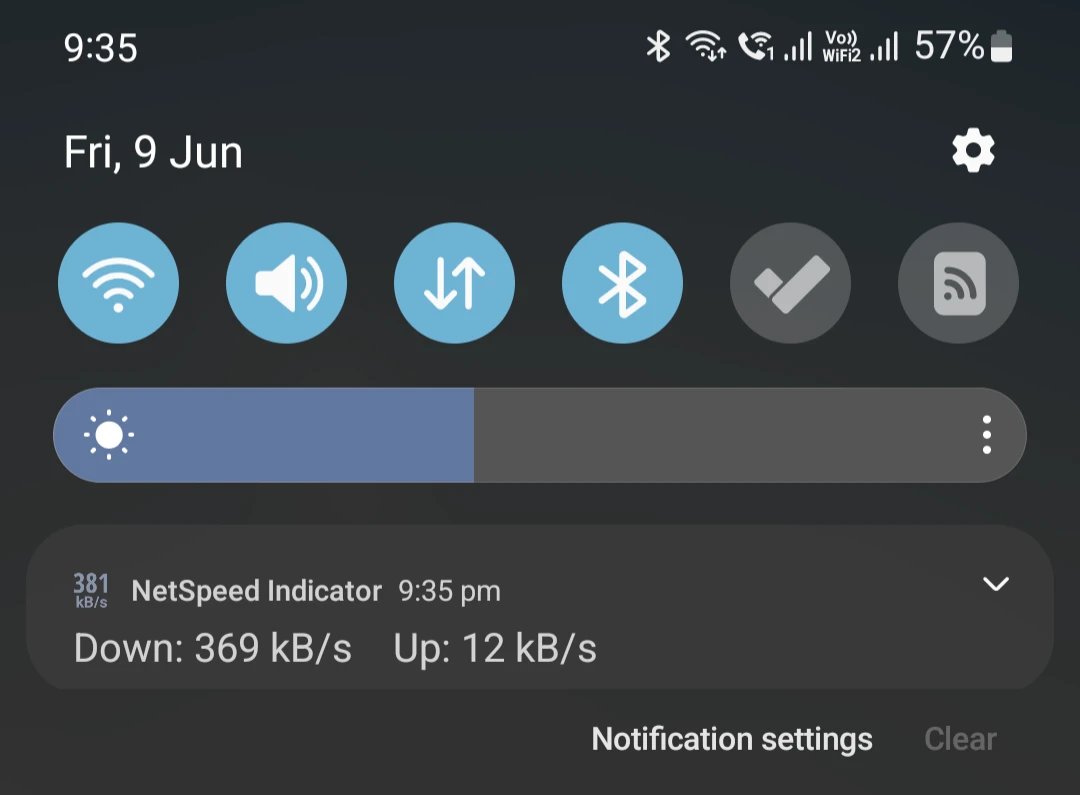 As per your needs, you can go to the notification layout and enable options like daily data usage, daily WiFi usage, and more.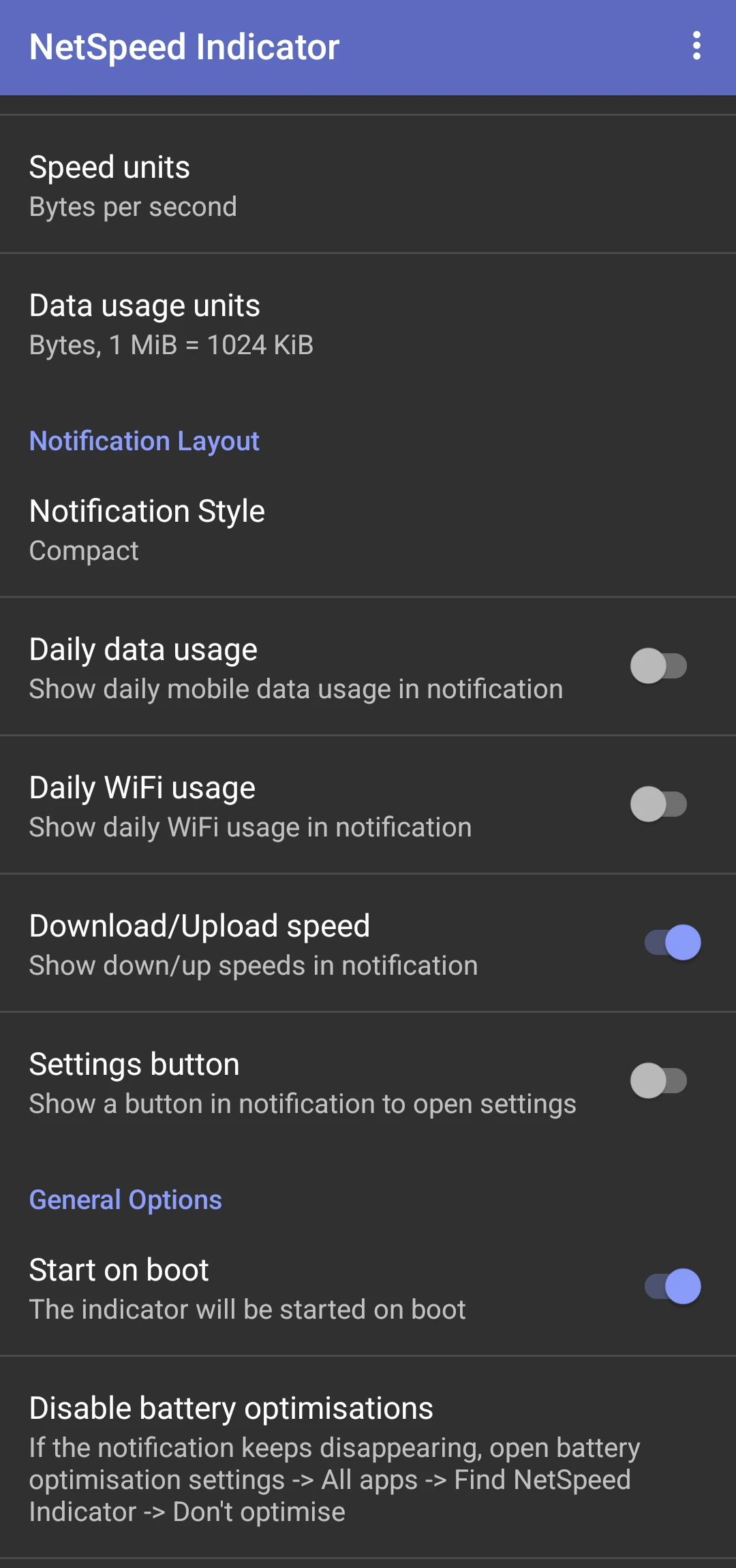 Check Out: NetSpeed Indicator
4. Network Speed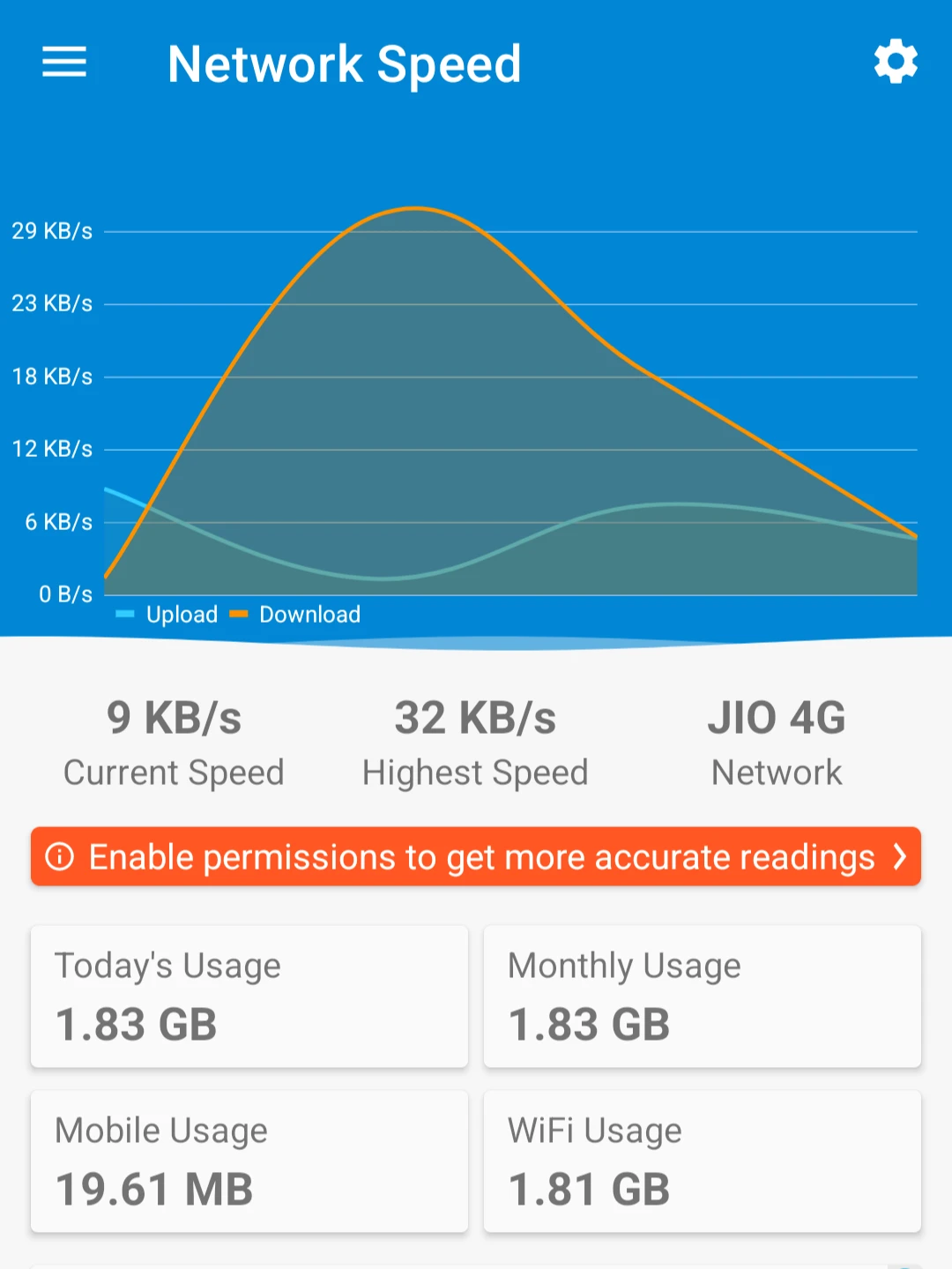 It shows real-time internet speed in graph form which is cool. It has customization options and it also shows ping which is used to display network stability. It can monitor your data traffic for around a month and shows daily data usage in notification space.
It also shows stats like this in the notification bar: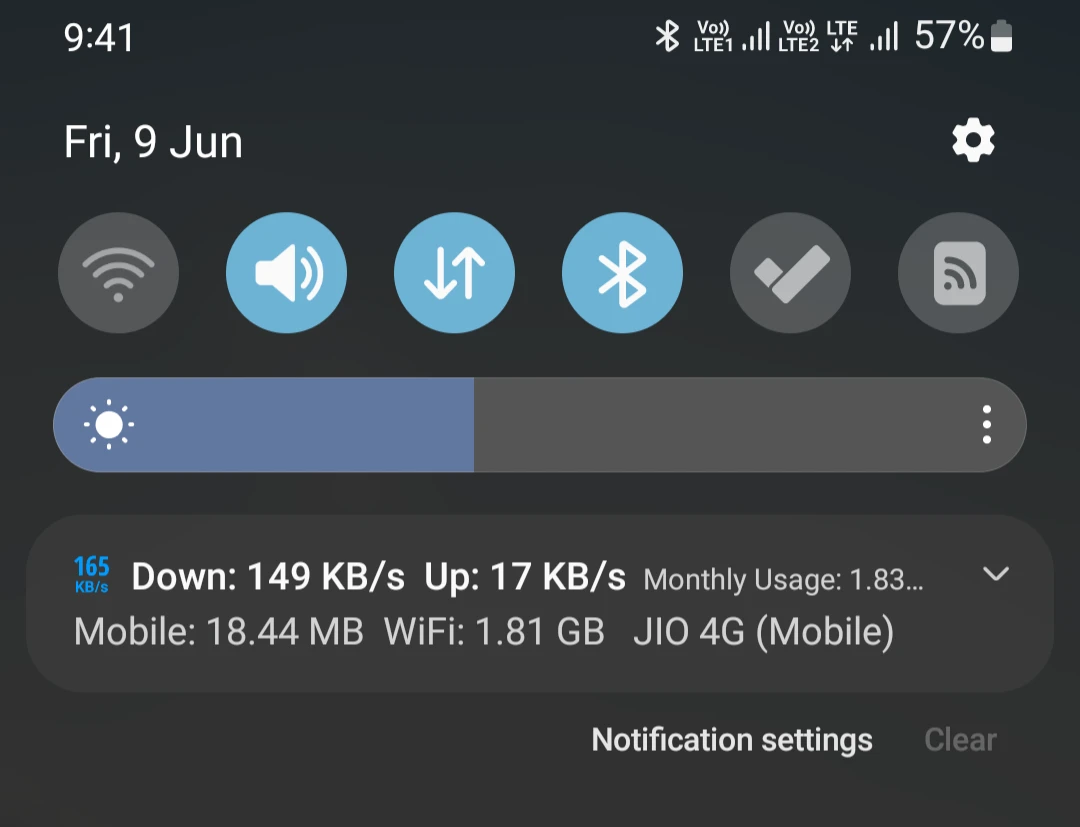 Check Out: Network Speed