4 Fixes For Realtek HD Audio Driver Install Failure!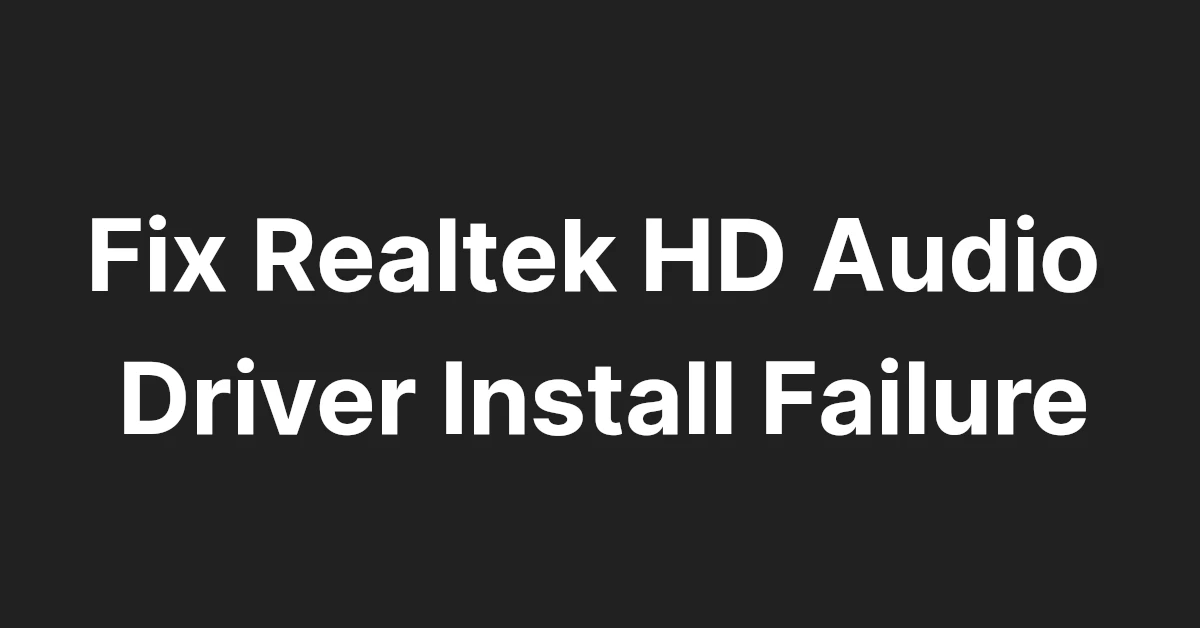 If you are facing trouble while installing Realtek HD Audio drivers, then in this article, we'll show you 4 fixes.
1. Restart Windows PC
This is as simple as it sounds; just restart your computer and try to reinstall Realtek drivers again.
2. Uninstall and Reinstall Drivers
Uninstalling and reinstalling drivers can resolve this issue too.
1. Search for the Device Manager and open it.
2. Now expand the sound, video, and game controllers options, then uninstall Realtek(R) Audio drivers.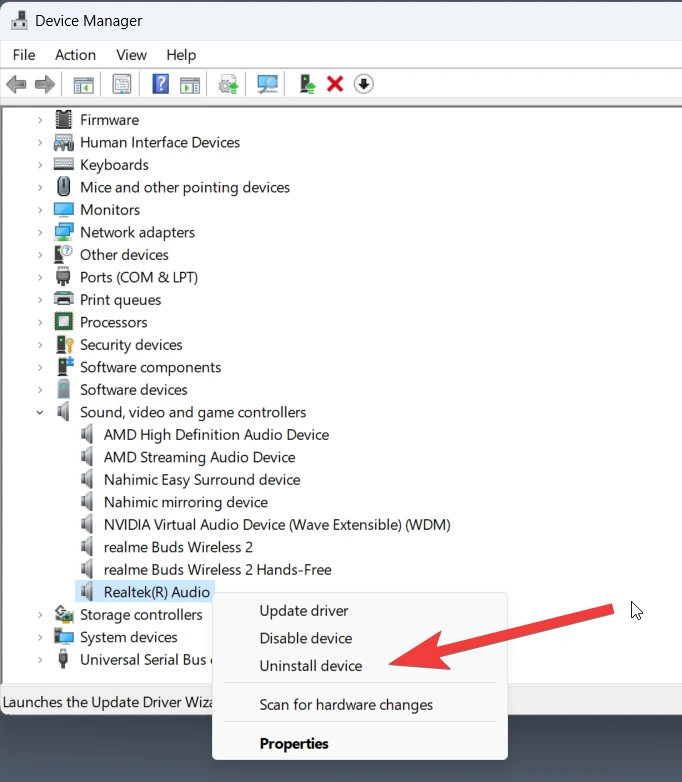 3. Click on the PC name once, then go to Action now choose scan for hardware changes, and restart your PC.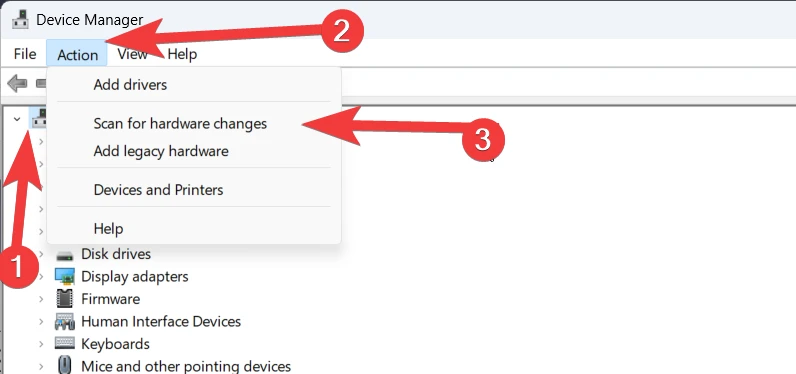 4. After doing this, you can try installing drivers.
3. Add Legacy Hardware
If you don't see a Realtek Audio driver in your device manager, first try to add legacy hardware and then try to install drivers.
1. Open the device manager, click your PC name, then select on Action and choose Add Legacy Hardware.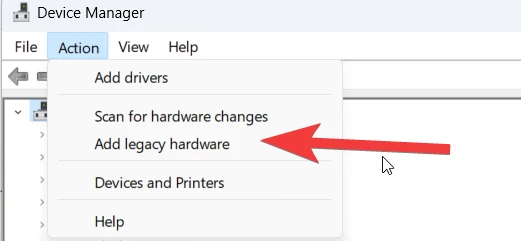 2. Click on Next, then choose search for and install the hardware automatically.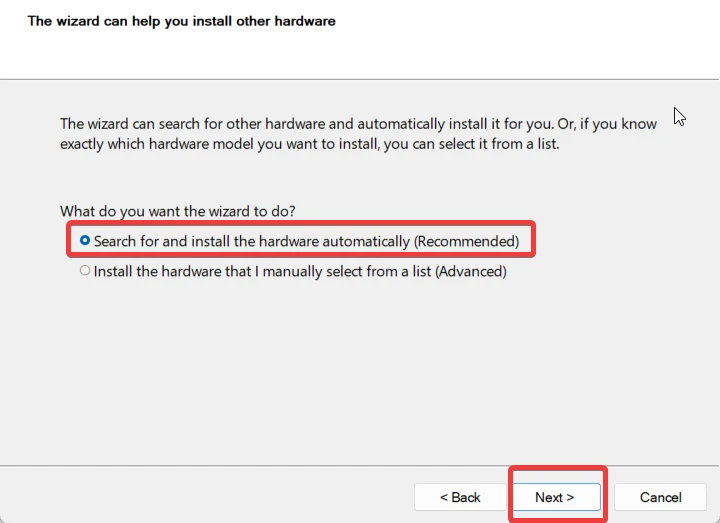 3. Scroll down and choose Sound, video, and game controllers, then click on Next.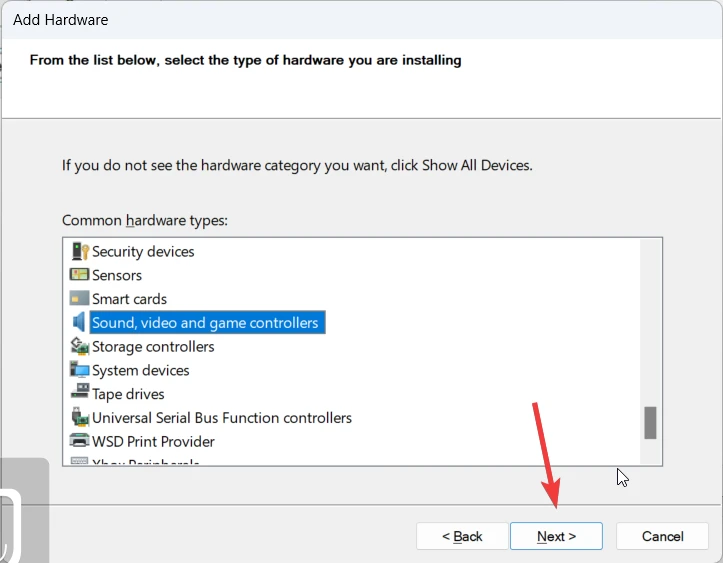 4. In the manufacture section, select Realtek, and in model, select Realtek High Definition Audio.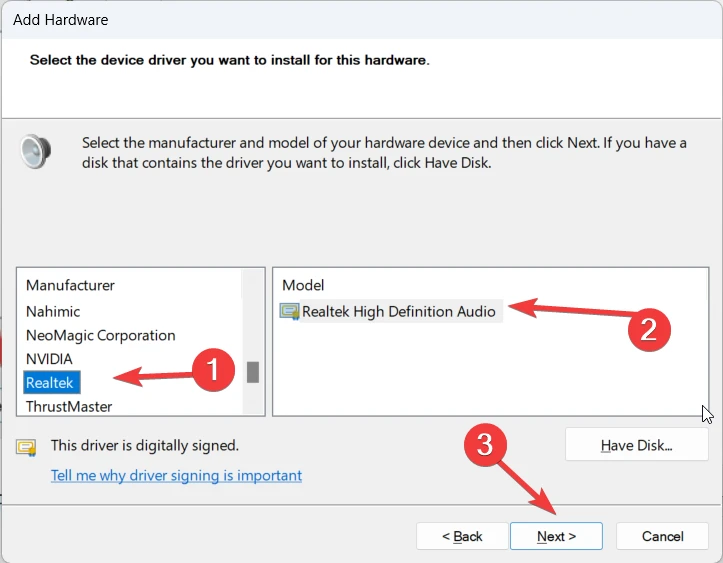 5. You get this message The wizard is ready to install your hardware. Click on Next, wait for the installation to be completed, and restart your PC.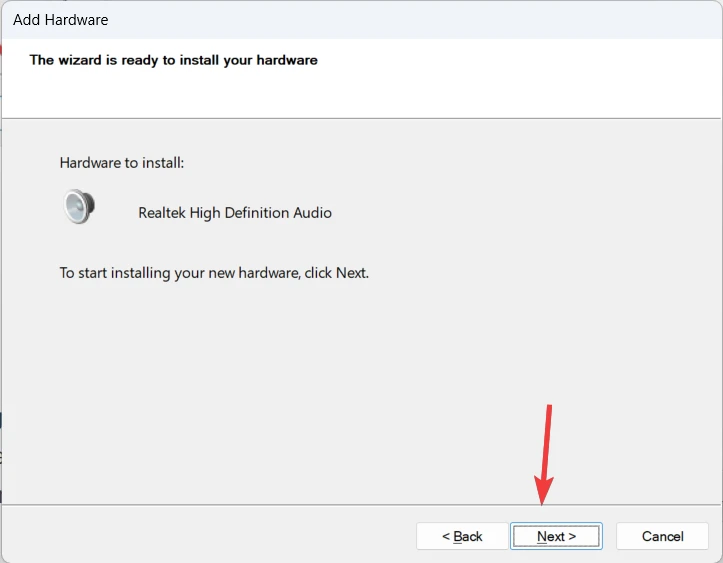 6. After that, we have two options to get Realtek audio drivers:
Download Realtek drivers from the official website; make sure to choose the latest version and executable file as per your operating system.
Visit your manufacturer's site, go to the driver download section, and download Realtek drivers. Also, some laptop brands do provide folders that contain all drivers, so make sure to check the storage drive for that.
Tip: We recommend trying both options one by one and check which one works for you.
4. Update Drivers Manually
Another very useful method is to try to update drivers manually. To do this, go to device manager again and follow the below steps:
1. Find Realtek(R) Audio drivers, then right-click and choose update drivers.
2. Now click on browser my computer for drivers.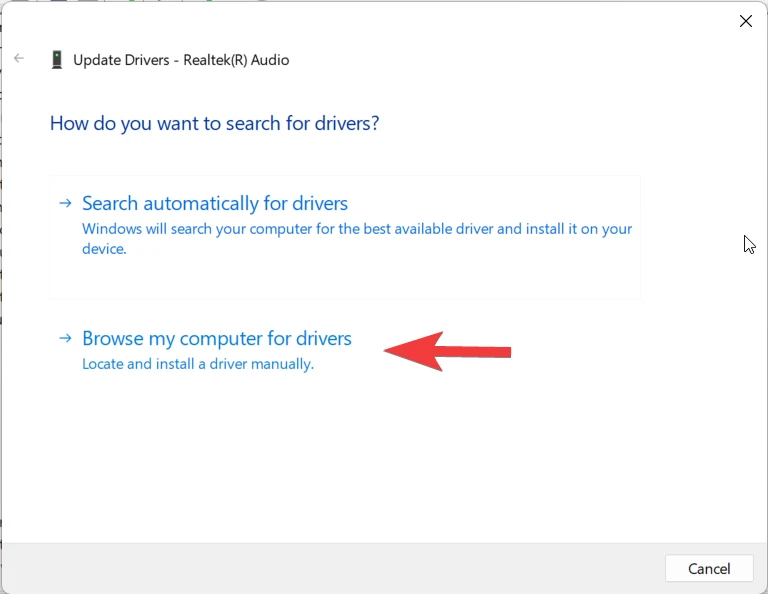 3. After that, select Let me pick from a list of available drivers on my computer. Also, make sure include subfolders is ticked.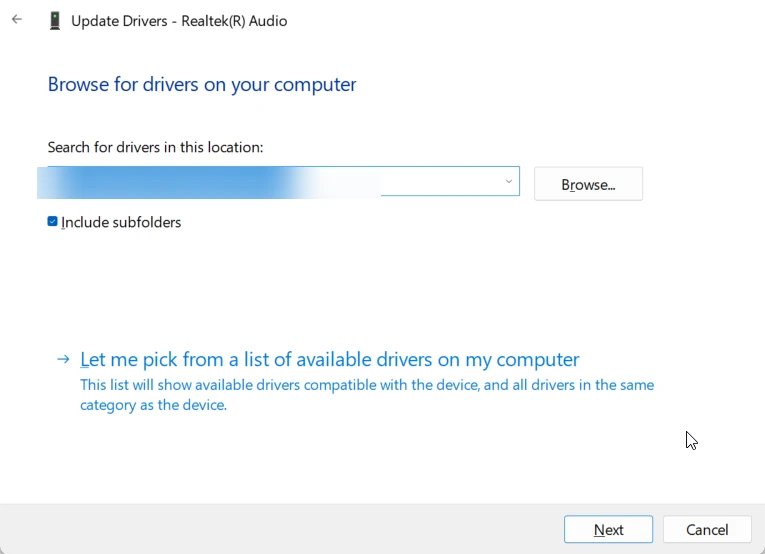 3. Make sure compatible hardware is selected, then choose Realtek High Definition Audio from the list and click on Next.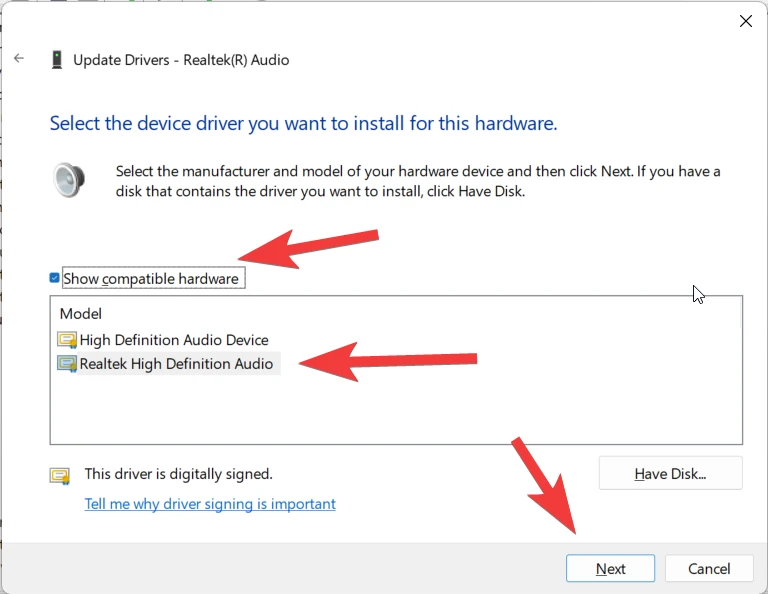 4. Update it, restart your laptop, and once again try to install Realtek drivers.