How to Close Duplicate Tabs in Google Chrome & Other Browsers
We are going to tell you about a really useful extension that you can use to close duplicate tabs in Google Chrome. Also, this method works on most browsers.
Steps to Follow:
1. Open Google Chrome, Firefox, or any other browser that you use.
2. Install the "Duplicate Tabs Closer Extension" or, for Firefox, download it from here.

3. Here is a list of the options available within this extension.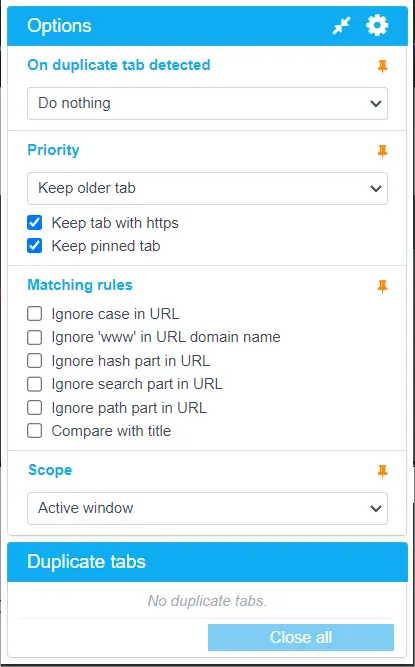 4. The next time you open multiple webpages, this extension will show all duplicate pages in the duplicate tabs section.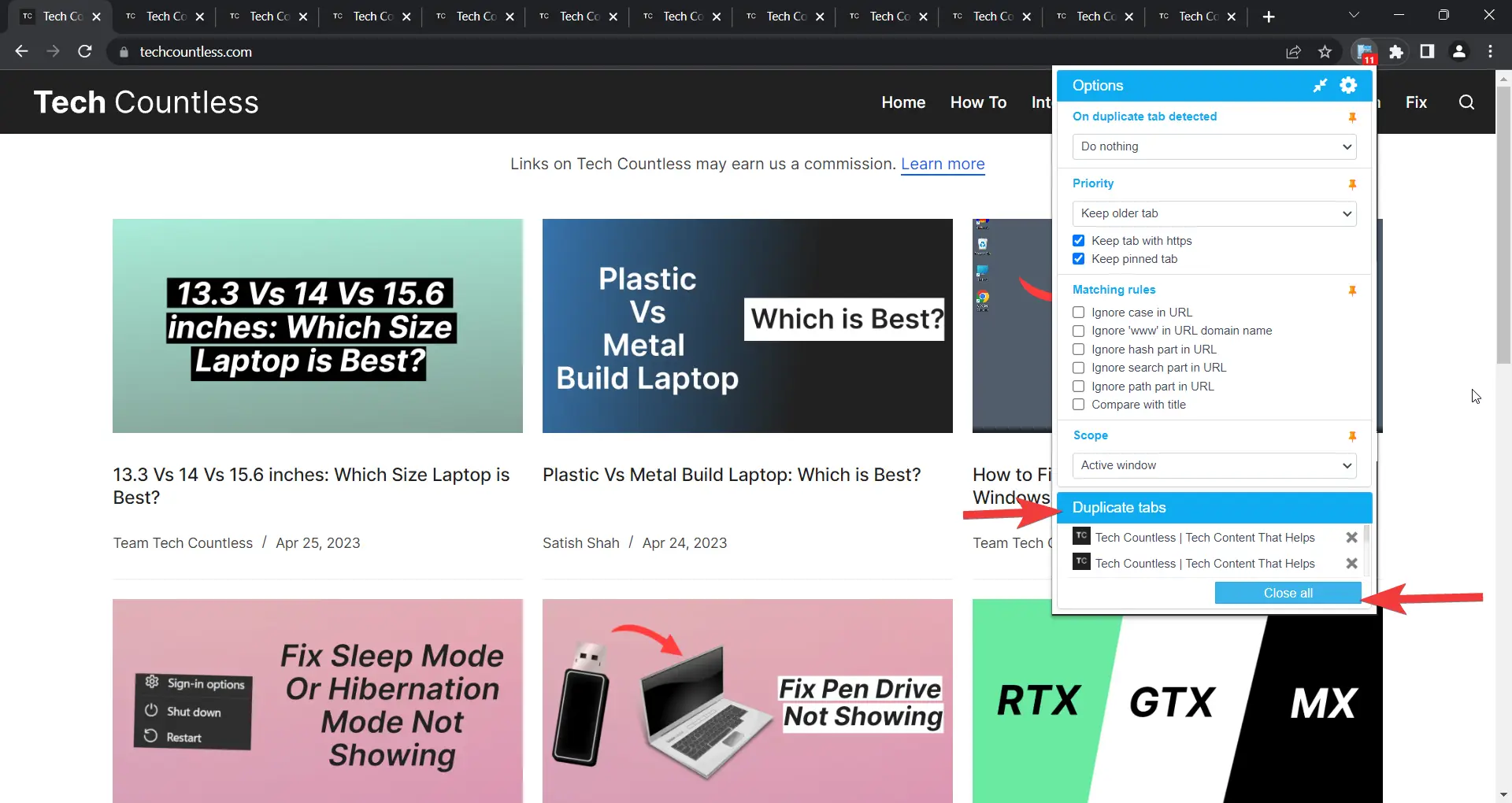 5. Now, simply click "Close All" to close all duplicate tabs, or click the "cross icon" to close individual duplicate tabs.