3 Best Ways to Check Bluetooth Version in Android (Quickly)
A higher Bluetooth version means higher data transfer speed, lower power consumption, longer range, and higher reliability. So knowing the Bluetooth version in Android might be helpful if you want to get the most out of Bluetooth.
I have given you three quick methods to check the Bluetooth version of your Android phone.
1. The Savage Way
This is the easiest way to check the Bluetooth version in Android. Go to the browser and in the search bar type Bluetooth version of My Phone. Instead of My Phone type the name and model of your phone. For example, Micromax IN, Poco X3, etc.
The other easier way is to check for the Bluetooth version written on the backside of the box of your phone (if you still have it).
2. Using Settings Menu
If you don't have an internet connection or your phone box then just simply follow the below steps
Enable Bluetooth on your phone.
Go to Settings > Applications > Running.
You will see all running apps there, find Bluetooth Share and tap on it.
You will see your Bluetooth Version below Bluetooth Share.
3. Using Third-party App
You can also check the Bluetooth version using Third-party Apps. You have to download a third-party app from Google Play and install it. Follow the below steps 
Install AIDA64 App from the play store
Go to the system and scroll down to find the Bluetooth version option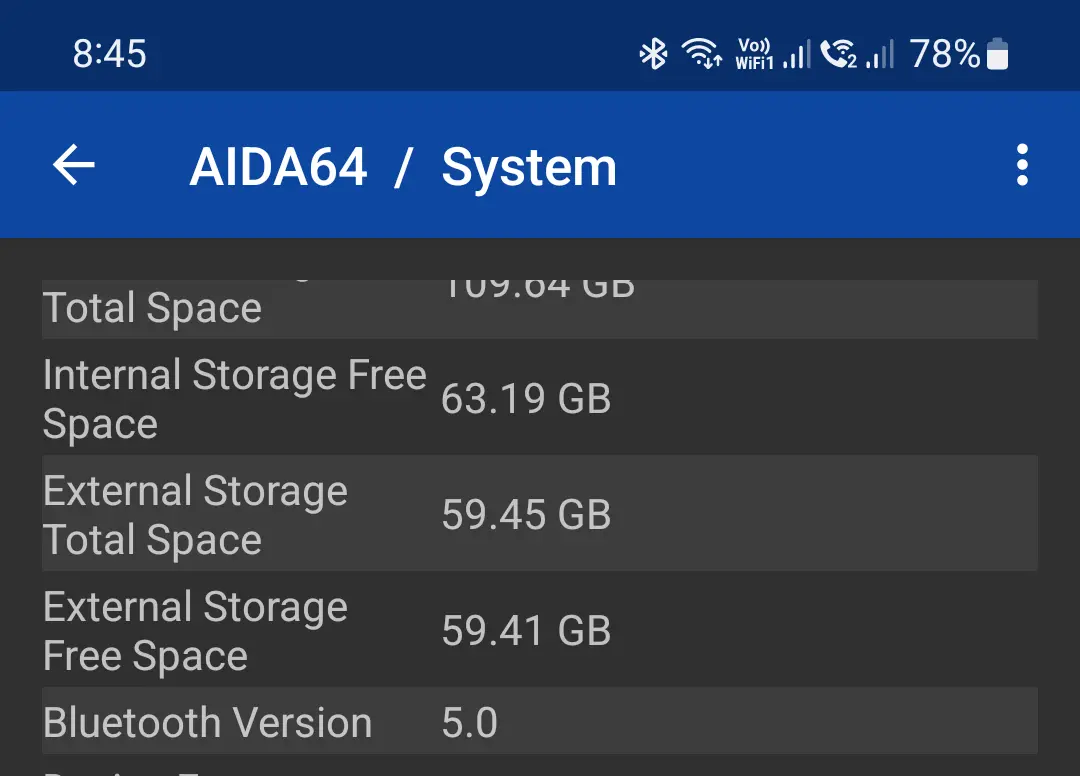 FAQs
Can I update my Android Bluetooth version?
Yes, of course, if you are able to change the hardware of your phone with a greater version. If you can't change it you can't change the Bluetooth version.
What is the difference between Bluetooth versions?
The main features like speed, range, power requirement, and reliability improvements with every ascending version of Bluetooth.