How to Use Microsoft Edge PDF Viewer in Laptop & PC
Want to open a pdf in your windows 10 or 11 OS? Do you know Microsoft already has packed a feature-rich pdf viewer in the file of Edge browser, in this article, I'll exactly be showing you how to use Microsoft Edge PDF Viewer in your laptop and pc.
Opening a PDF Document
The most simple and easiest way to open a pdf on edge is just to drag and drop it from your file explorer, and the document will open within seconds!
Opening PDF Document From File Explorer
So, if you feel lazy to drag and drop the document every time want to open pdf, and want to open a document directly open it from your file explorer you can do that too.
1. Right-click on the Pdf Document.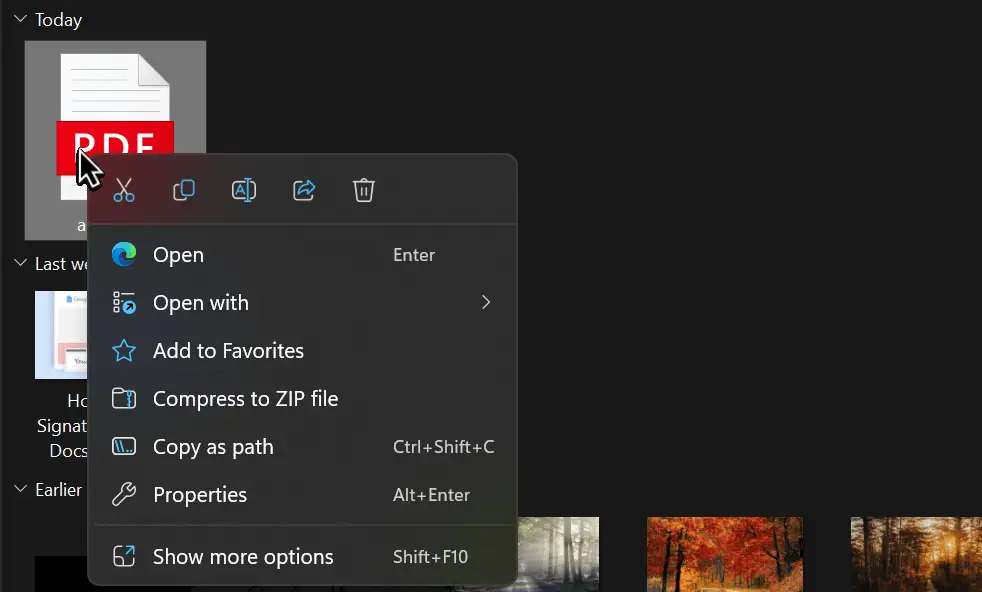 2. From the popped-up context menu, click on "open with the option", now click on Microsoft edge from the available options.
3. And now your pdf document is opened in your favorite Edge browser.
Setting up Edge as the Default PDF Viewer
So if you loved the edge as the file explorer and want to set it up as default? Hers is how you can do it:
1 Right on the pdf document again, then click on "Properties"
2, From the mini opened window, click the "change" option which you see in along the open with the menu.
3. Now just click on "Microsoft Edge" from the available options and click on set default.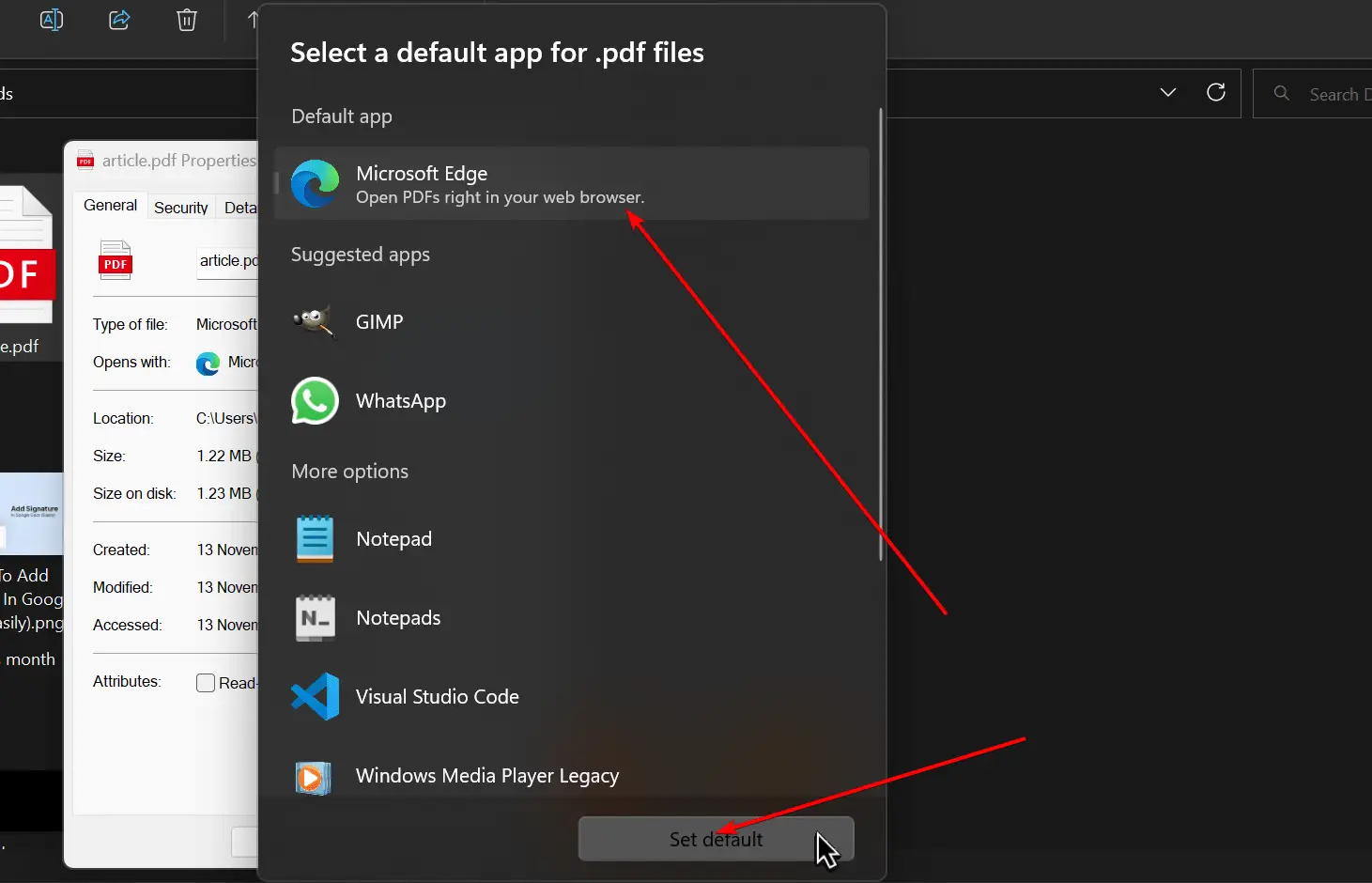 Now every time you double-click on the pdf document from the file explorer, it will directly open on your edge browser!
Exploring The PDF
Edge offers the options to zoom in and out of your document, rotate the pdf, fit to page, the option to view two pages at the same time, and even the option to read the document aloud for you.
Edge As PDF Editor
Do you know you can not only use Edge as a pdf viewer but also as a pdf editor? You heard it right Microsoft packed a basic pdf editor in their edge browser, that is capable of doing your essential editing job work done.
You can insert your text, draw freely on the document, highlight text, and more.
Just remember to hit that save or save as button to save your edits on the document.
And wow, you successfully learned to use Edge as a pdf viewer and editor!
FAQ
Is the edge browser any good?
Edge browser is good, Now edge runs on the same technology as the Google Chrome browser does ie, chromium. So it feels much like chrome and you can even install all the chrome extensions on your edge, in fact, Edge is more lightweight than chrome plus offers tons of more features than google chrome does.